AN ACCELERANCE EXCLUSIVE WHITEPAPER
2023 Global Software Outsourcing Trends and Rates Guide
Our latest guide has the insights you need to manage IT resourcing and costs during a time when the only certainty is uncertainty.
Budget cuts. Record high developer rates. Unprecedented global disruption. In turbulent times like these, software development outsourcing is a powerful strategy for IT leaders seeking ultimate control and adaptability.
We've got the go-to guide on how to best put outsourcing to work for you. Our guide explores key topics for informed decisions:
The six highest-impact market dynamics in the coming year

The most in-demand skills driven by the hottest technologies

Rates range comparisons for 16 roles across five global regions

Cost decision-making considerations including quality tradeoffs

Case studies of how outsourcing solved clients' challenges
The guide draws on perspective from our 20 years of software outsourcing experience, our global network of certified development firms and thought leadership from industry experts. Catch the rising wave of software outsourcing to keep operating costs low and digital transformation projects affordable.
---
Get the guide delivered to your inbox!
All it takes is your name and business email.
Top trends impacting software development outsourcing in 2023
With Accelerance's global network in 30+ countries, our trusted advisors have a direct line into the latest software outsourcing business trends. We share our experts' top picks of six high-impact trends that will shape the challenges and opportunities for software development and outsourcing in the coming year.
The trends reflect a new reality that is influencing industry dynamics toward a laser focus on cutting development costs, quickly scaling resourcing and securing the right, often scarce, skills. Some trends are continuing, some are intensifying and some are new. But all of them need to be taken into account for a future-forward, resilient tech sourcing strategy.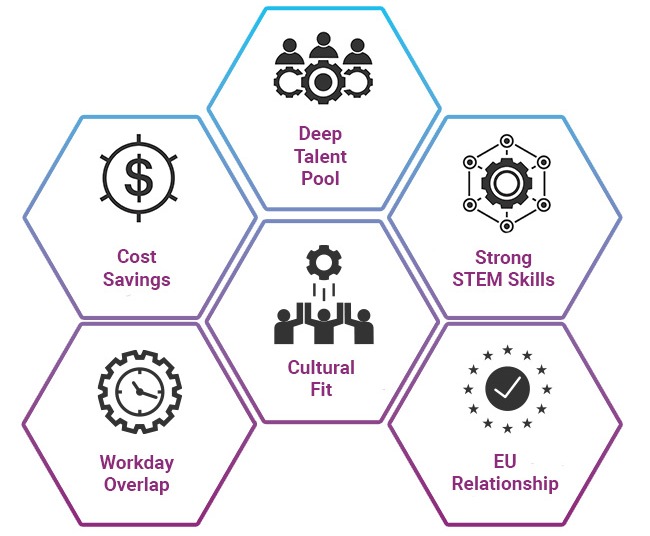 Our exclusive software development outsourcing rates analysis
Only available here: The guide contains the most recent developer rates curated from Accelerance's certified global developer network. This proprietary analysis examines 16 engineering, quality assurance and project management roles across Latin America, Central & Eastern Europe, South & Southeast Asia, and North America.
You'll be able to see where you can find the best pricing for nearshoring or offshoring, and we'll provide an overview of the software outsourcing trends and considerations for each region.
Outsourcing as an antidote to rising budget and cost pressures
The cost of labor in the software engineering industry has become overwhelming for US companies. There is no end in sight to the ever-growing tech talent shortage. A record talent gap for software engineers contributed to an overall 23% increase in onshore development rates in 2022.
As budgets come under even more pressure, outsourcing remains the most cost-effective way to keep digital strategies on track. IT leaders can successfully source their software development teams in weeks rather than months, all while saving 40-70% of overall costs.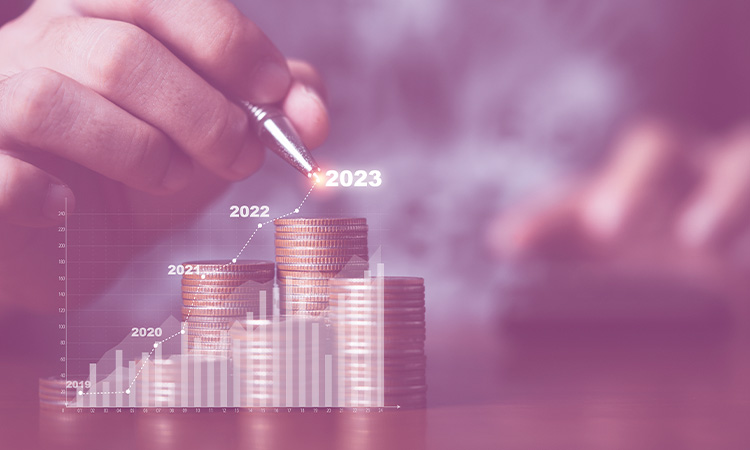 Navigating an uncertain world in 2023
As we face another year, our 2023 guide offers key insights that will help you hedge against any further business disruptions to come. We're here to keep you up to date on the latest developments to support your technology sourcing. As the leading global software outsourcing authority®, we've helped thousands of clients use outsourcing to manage their business and budget through economic ups and downs.
Whatever your status in software outsourcing, this guide is for you. If you're considering outsourcing your software development, it will help you get started right. If you're currently outsourcing, it will provide benchmarking and best practice ideas.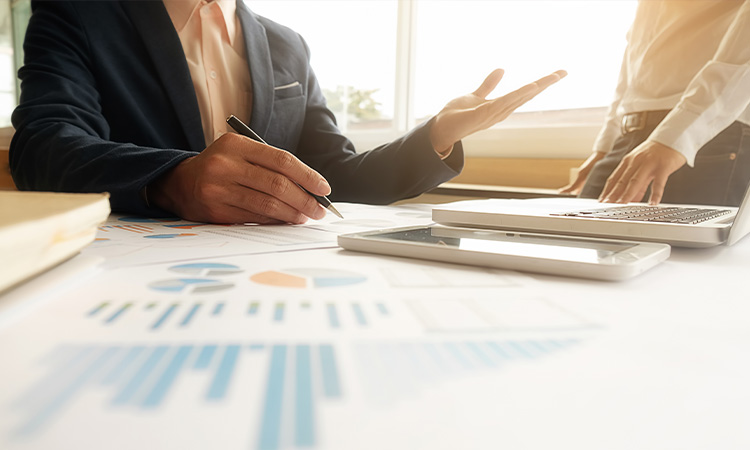 Get the guide delivered to your inbox.
Complete the form, and we'll send you a complimentary copy of the 2023 Global Software Outsourcing Trends and Rates Guide to access inside information from Accelerance, the Global Software Outsourcing Authority.®
---
Get the guide delivered to your inbox!
All it takes is your name and business email.