Create Next-Level Android App Experiences
From concept to launch, our certified app partners deliver custom solutions to match your exact needs.
Connect With Expert App Developers
Technologies our team specializes in: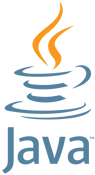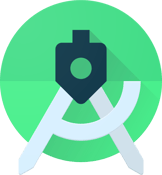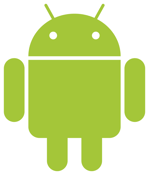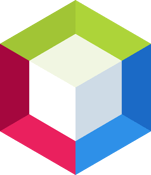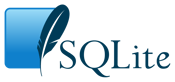 Elevate Your Business with World-Class Android App Development
Leverage our extensive network of certified partners for top-notch Android app development, ensuring superior quality and high-grade execution to boost your business. Experience tailor-made, scalable apps that captivate your audience, drive sales, and broadens your reach with unrivaled efficiency.
Get comprehensive Android app development services that cover every aspect of the process, from design and coding to testing and deployment. Our partner developers have the expertise to integrate the latest technologies and features, such as geolocation, push notifications, and social media integration, ensuring your app stands out in the hyper-competitive, mobile-first market.

Regardless of the programming language, framework, or tool deployed, you get intuitive Android apps that are future-proof and tailored to your unique business needs and goals.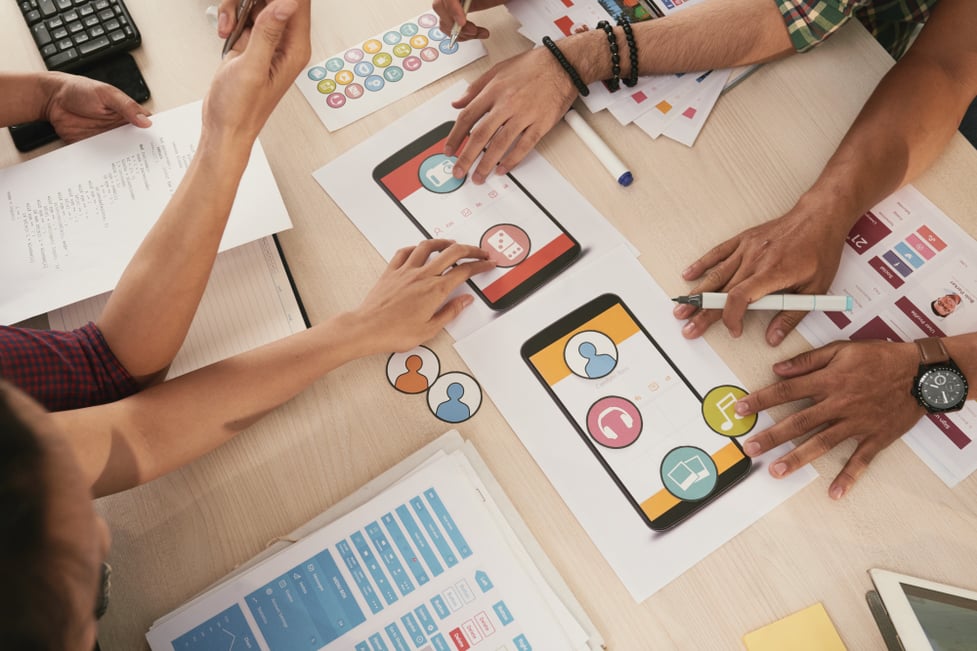 60+
Industries Represented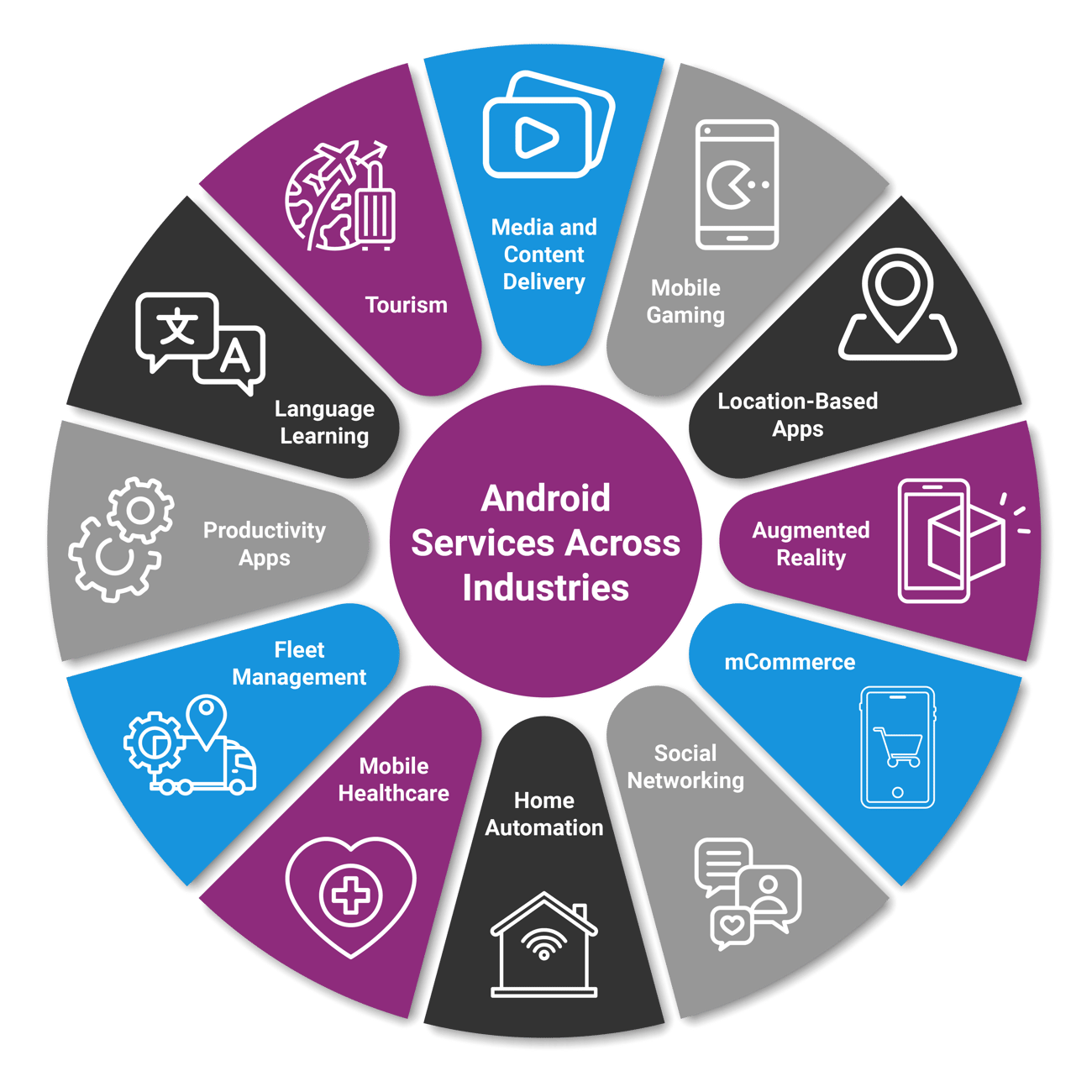 UI/UX Design
Create visually appealing apps with a seamless flow from one screen to another using UI/UX design services. UI design focuses on visual aspects, such as layout, typography, colors, and interactive elements, while UX design is centered on an intuitive user experience.
Custom App Development
Develop a comprehensive strategy to build an app from scratch, aligning with your unique business needs. Use personalized content, interactive interfaces, and unified user journeys to capture the attention of your target audience.
Native App Development
Find skilled developers to leverage platform-specific tools, frameworks, and programming languages like Node.js, Android SDK, Java, or Kotlin to develop apps that integrate with a device's features for optimal performance.
Android Web Apps
Empower your business with Android web apps or hybrid apps developed using CSS, HTML, and JavaScript technologies. These apps offer cross-platform capability as they run on multiple operating systems.
IoT and Emerging Tech
Use emerging technologies such as machine learning, blockchain, and AR/VR to enhance user experiences with advanced functionalities. For example, IoT devices can help property managers and landlords monitor and maintain their properties more efficiently and data collected from AR/VR and IoT devices can be used to create personalized systems customized to users' actions.
Android Wearable App Development
Extend your app ecosystem to wearable devices, such as smartwatches and fitness trackers, delivering personalized and context-aware experiences to users.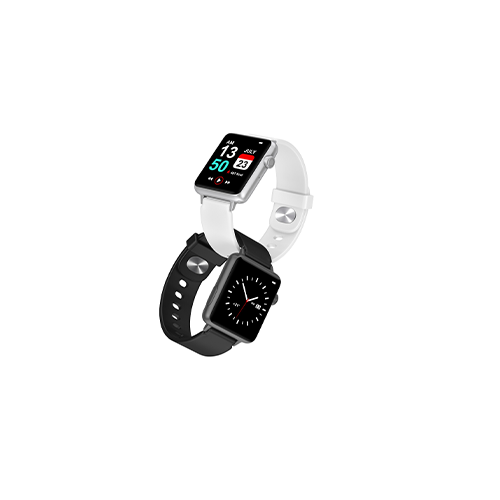 Third-Party API Integration
Get skilled professionals to handle API integration, facilitating easy access to data from other programs and ensuring a reliable connection between your app and external services.
Stand Out from the Crowd with Stunning Android Apps
We will help you successfully build and scale.
Let's Work Together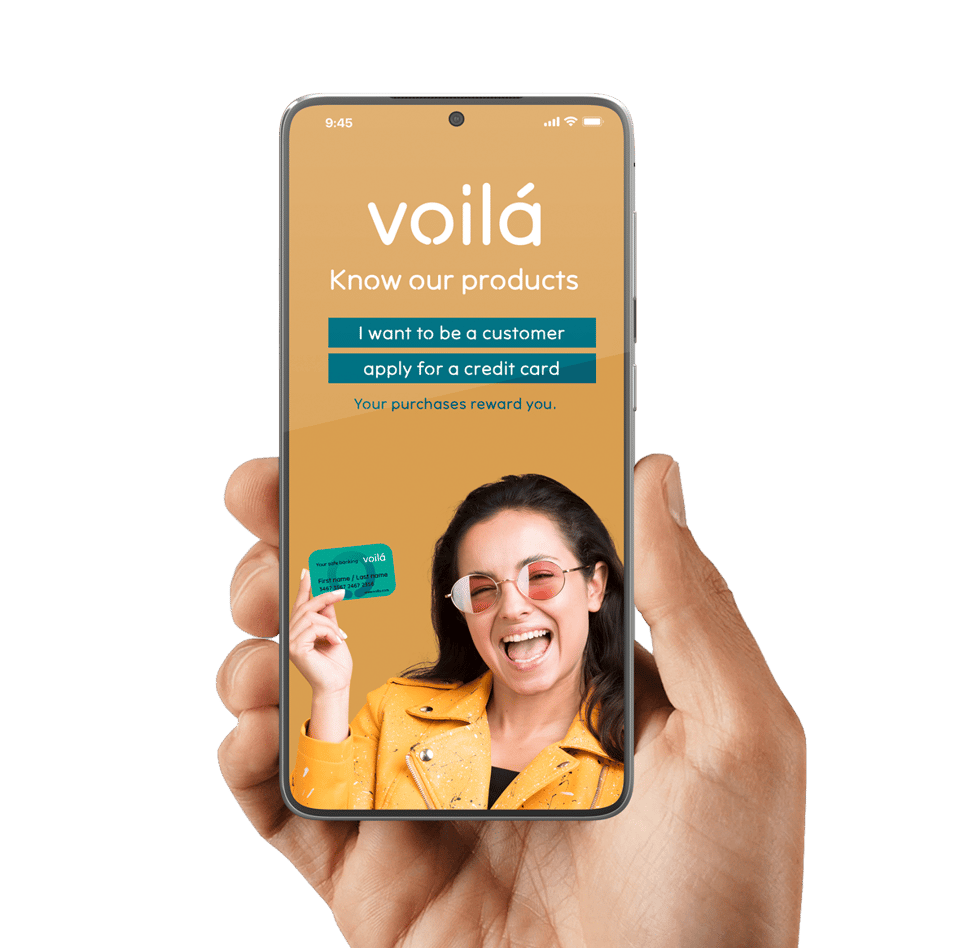 Android Apps That Work Every Time, Guaranteed
With thorough planning, flawless execution, and rigorous testing, our app partner network delivers the best results leaving no room for errors or oversights.
Strategy
Define the app's goals, target audience, and key features to create a comprehensive roadmap for development.


Requirement Analysis
Gather and analyze your requirements to understand the app's functionalities, user flows, and technical specifications.


Architecture & Design
Based on your needs and vision, develop a robust app architecture and design the user interface (UI) and user experience (UX) for an intuitive and visually appealing app.


Front-end App Development
Delight users with a seamless customer journey, intelligent design, and multi-platform accessibility. Experience the best in user satisfaction and pave the way for the future growth of your application.


Backend App Development
Leverage an advanced backend infrastructure, including server-side logic, database integration, and APIs, to ensure smooth data management and efficient functionality.


Quality Assurance
Before launching your app on the play store, conduct rigorous testing to identify and rectify bugs while enhancing the app's stability and security.


Deployment
Prepare the app for release, including app store submission, configuration, and distribution, to make it available for users to download and install.


Monitoring & Maintenance
Keep your mobile application up-to-date, secure, and running optimally. Get technical assistance and troubleshooting services for any issues.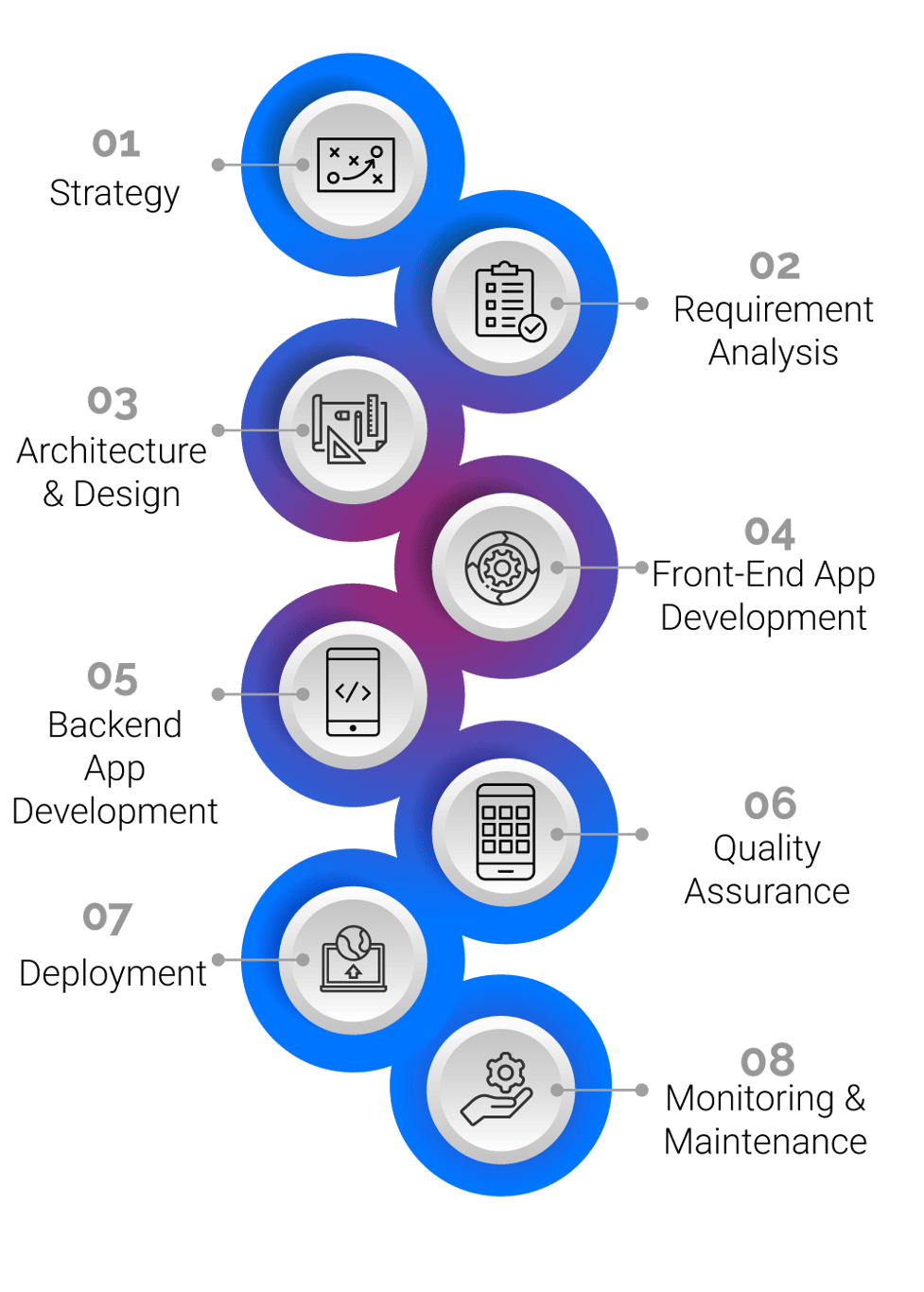 Android SDK
Google Fit SDK
Google Assistant SDK
Open GL
Enzyme
Jest
Test IO
Appium
Why Work With Accelerance?
Partnering with us unlocks access to a network of top-tier Android app development partners. These experienced developers craft high-quality, scalable, and user-friendly applications that align with your business goals.

The power of this partnership lies in the synergy of diverse perspectives and skill sets, creating robust and scalable apps. Our partners are always advancing, with regular training sessions to stay abreast of the latest technologies. As our client, you can commission our partners to build customized applications and comprehensive solutions. In essence, partnering with us means gaining access to expert partners capable of delivering premium native and cross-platform solutions.
Let's Connect
Skilled Team
Dedicated developers with deep app knowledge and experience
Seamless Collaboration
Effective communication throughout the project
Tailored Services
Customized solutions for your unique business needs
In-Depth Support
Top-notch quality, timely delivery, and ongoing technical support
Proven Track Record
Portfolio of brilliant apps that meet client expectations
Timely Delivery
Meeting project deadlines without unnecessary delays
Stay Updated with the Latest Development Insights, Technologies, Trends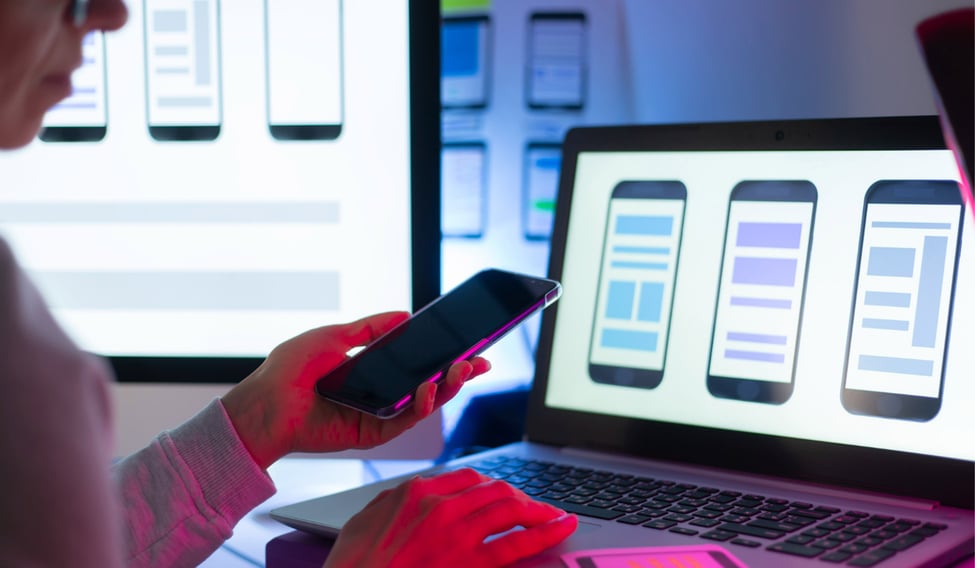 August 18, 2023 / Andy Hilliard
Nearshore Mobile App Development Costs | Accelerance Blog
If you're reading this post, there's a good chance you're thinking about developing an app. However, unless it's a super simple app, you're not going to be doing the job yourself. That means you need developers, so budgeting mobile app development costs is naturally essential to judging the feasibility of the project.
Blog
Yes! Sign me up for regular insights.
Get software development and outsourcing reports and enews delivered to your inbox.
Frequently Asked Questions
How Long Do Your Partners Take to Build An Android App?
Usually, it takes 1-6 months to finish the process from ideation to app launch on the Play Store, depending on app structure, features, and specific business needs. However, the timeline may vary depending on the complexity of the app.
Will You Sign an NDA to Protect the Confidentiality of My Android App Idea?
Our partners prioritize the protection of our client's intellectual properties with a non-disclosure agreement upon deal closure, code security with private Git repositories, and all formalities such as code ownership and copyrights properly addressed before project delivery.
What Are Some Emerging Android App Development Trends for 2023?
The latest Android app development trends include Artificial Intelligence and Machine Learning, integration with Internet of Things (IoT) devices, and increasing adoption of Blockchain technology for enhanced security and privacy features.
Contact Accelerance
Submit the form below and a member of our team will be in touch within 24 hours.