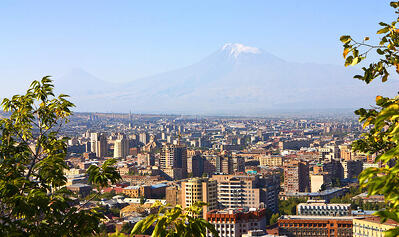 Armenia is a country with a rich history and a talented populace, which underlines why it's an effective choice to do business with. This history also helps sustain Armenia's numerous expert programmers, which are being prized by software development companies around the world for their abilities.
Here are some ways that Armenia helps separate itself from the rest.
Multiple Chess Champions
There must be something about Armenia that produces genius. Although the country is small, chess masters like Tigran Petrosian captured the country's imagination. Petrosian won the Soviet chess champion title on four separate occasions between 1959 and 1975, and in 1963 earned the title of World Chess Champion.
The famous Garry Kasparov, considered one of the best chess players of all time and former Chess World Champion, also had an Armenian mother. Armenia is still producing some of the best players in the world, with Levon Aronian ranked number 2 in the world chess rankings, and actively seeking the title of World Chess Master. Aronian's overall ranking leaves him with the third highest chess score of all time.
Proud Traditions
Armenia's rich history stretches over many centuries, with a language that dates back to 400AD. The literature of Armenia stretches back nearly as long and includes everything from famous religious texts to classical romanticism.
One of Armenia's most famous authors is Khachatur Abovian, who explored in his work what it means to be Armenian.
Armenians Are Business Smart
There is the famous story of an Armenian man named Artash who walked into a New York City bank for a loan, saying he was leaving for Yerevan for two weeks on business. He asked the loan officer for $5,000. When the officer told him that he would need to leave some kind of security for the loan, Artash offered his Ferrari outside, worth over $250,000. The loan officer happily agreed and moved the Ferrari to the bank's underground garage.
Upon returning to New York, Artash was told he had to pay about $15 in interest on the loan. The loan officer said he did his homework and learned Artash was worth millions, prompting him to ask why Artash needed the loan to begin with. Artash responded merrily, "Where else do you think I could park my car in New York for only $15 and still expect it to be in one piece when I returned?"
In the end, Armenia is a great place to expand your software business with its broad offering of talented programmers. Whether it's chess, literary traditions or just plain business acumen, Armenians have a talent that your business should tap into.
Thankfully, Accelerance can help you connect with the best programmers Armenia has to offer.