SENTRY MANAGEMENT
Expert strategic coaching to create a future-forward software development capability
As a long-term trusted advisor, Accelerance guides Sentry to build a hybrid team, a next-gen technical platform and a best-in-class software function.
OPTIMIZE RESULTS SUCCESS STORY
About Sentry Management
Sentry Management is a leader in property management, offering accounting systems, expert community managers and advanced technology. With more than 40 offices in 20+ states, It has supported 6,000+ homeowner and condominium associations nationwide.
Sentry considers its service level as directly related to the sophistication of its technology. As a result, it invests in continual improvement of digital and automated tools to help managers and customers effectively and efficiently serve their communities. From its CommunityPro® administrative, operational and financial platform, it has expanded to offer apps and websites.
Accelerance Partner Location
Argentina
Partner Developers Engaged
20
Partner Technologies & Services
Microsoft Azure Cloud, HTML, custom software development, project management, and team building and management.
CLIENT GOALS
Sentry recognized the need to up their game to become a product factory, and they saw an opportunity to add outsourcing into their model.
NEEDS & CHALLENGES
Sentry was preparing for a major platform build. It would require the IT team to expand capacity and to enhance internal software development practices.
Sentry's future ability to serve customers depended on having an internal product factory to produce state-of-the-art online communications and management sites. They also needed to embed internal capabilities for staffing, onboarding and managing larger scale teams. Sentry needed 1) a perfect-fit software development outsourcing partner to scale their team and 2) an expert software consultant to help embed new and improved competencies.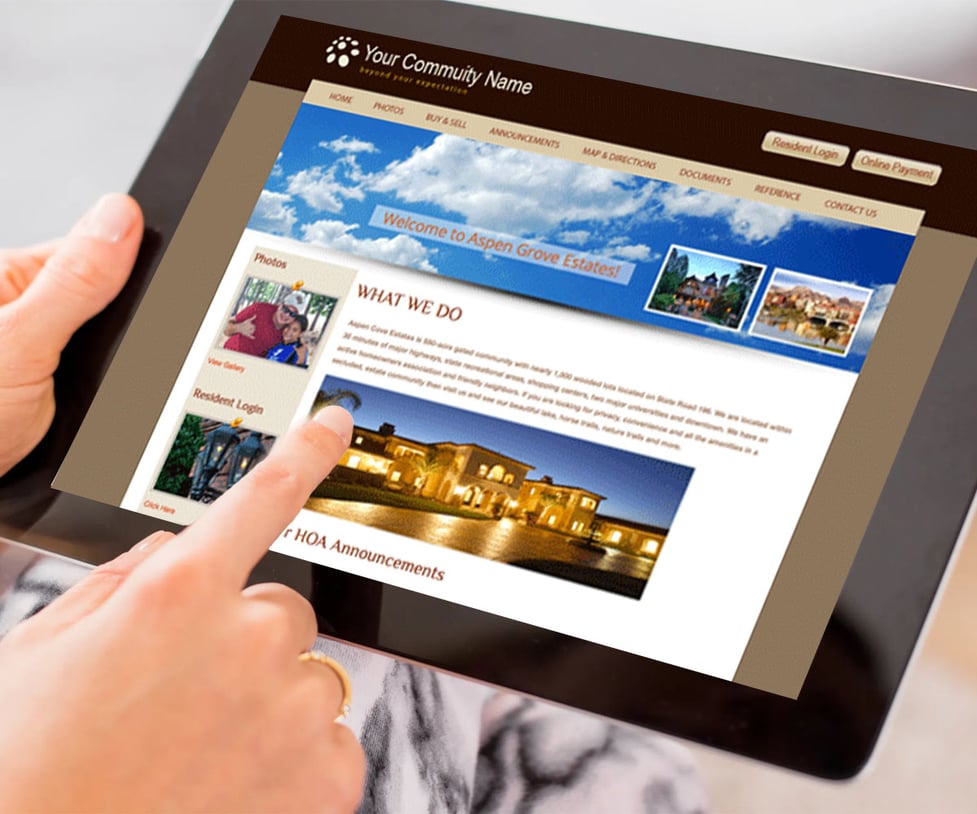 THE SOLUTION
Accelerance deployed its full suite of consulting services to meet Sentry's resourcing and upskilling goals. Our expert consultant designed a custom solution that
Provided three partner options through our Rapid Referral® matching process, referring a team in Argentina that met Sentry's exact business requirements and specialized technical skills for its new platform.
Facilitated an Align workshop session that taught Sentry how to onboard, integrate and manage new development members in a blended organization.
Delivers ongoing coaching through the Optimize consulting service to mature Sentry's competencies in software development life cycle practices and project management.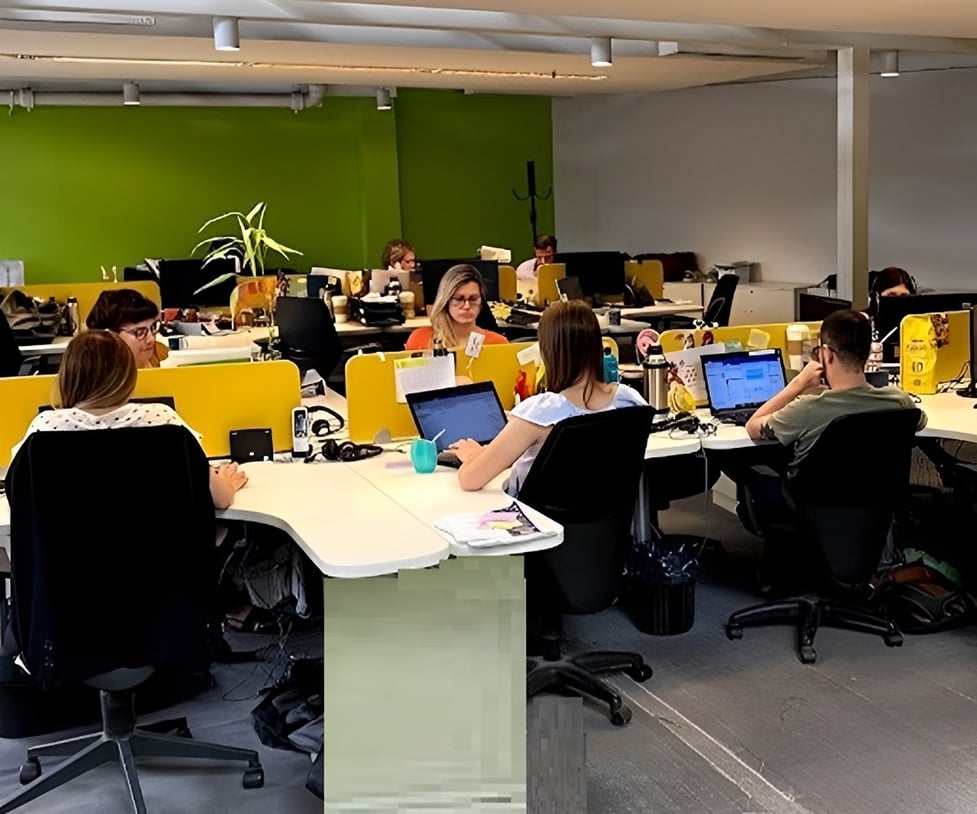 RESULTS
Sentry gained the internal bench strength and management skills to operate a true internal software product factory by
Quickly growing the development team to 20, adding QA engineers, business analysts, a project manager, full-stack developers, designers and HTML developers.
Implementing new practices to onboard and best manage new team members to a hybrid team, allowing for fast scaling of skills and headcount.
Increasing productivity and quality of programming for faster innovation and feature deployment for its growing product suite.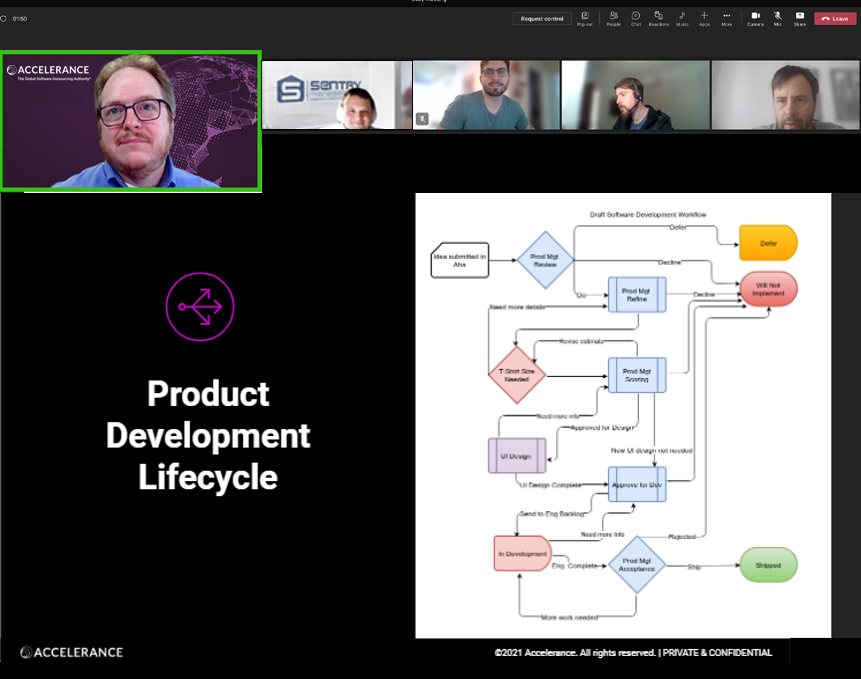 TO BE CONTINUED...
Want to see how we've helped other companies succeed?
Check out more tales of partner matching, team alignment and performance management done right with Accelerance. See why we've earned a 99% customer satisfaction rate.
Browse our Customer Stories collection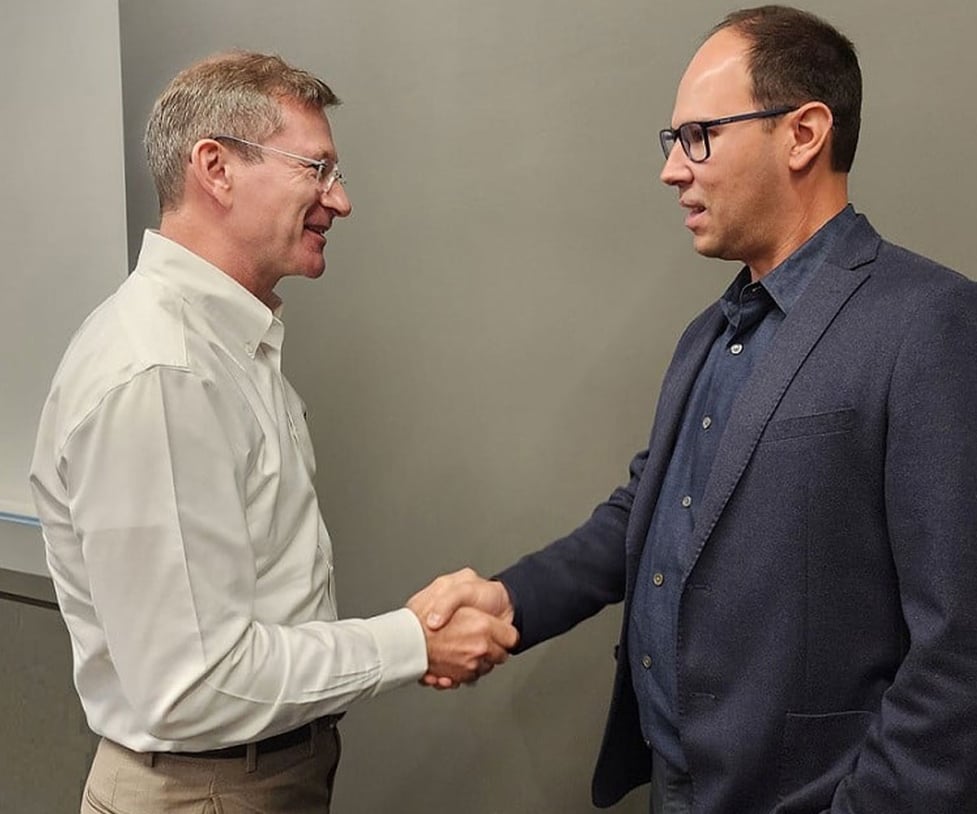 Insights
Getting informed for smart outsourcing partner decisions begins here.
Explore industry trends and gain new insights with our reports, articles, and papers.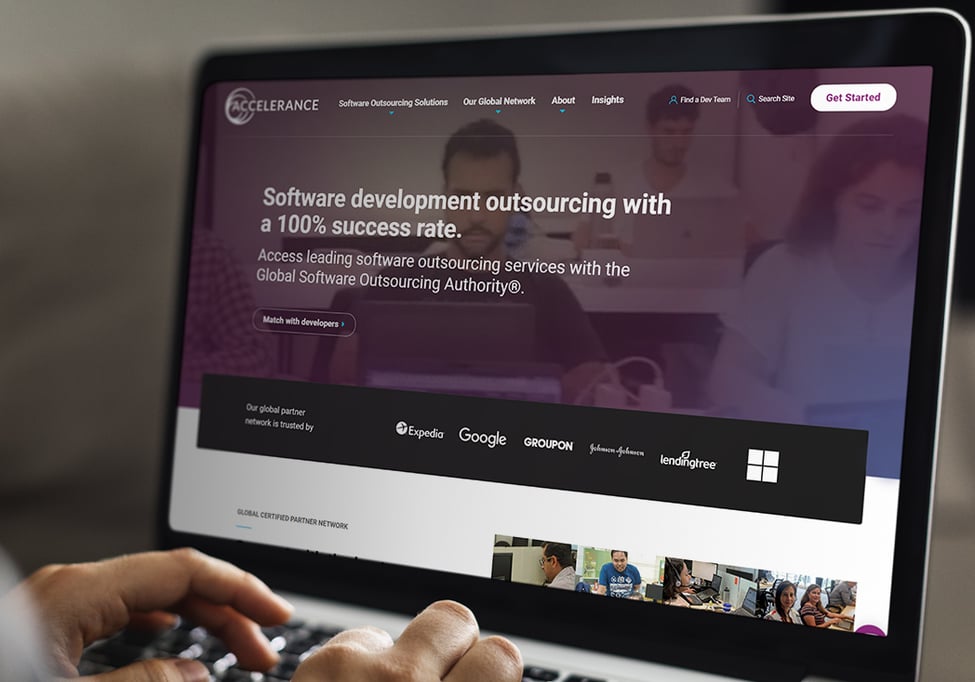 Yes! Sign me up for regular insights.
Get software development and outsourcing reports and enews delivered to your inbox.