Build Robust Cross-Platform Apps Fit for Everyone
Our experienced partners will help create performance-driven, platform-agnostic mobile apps for your business.
Let's Discuss Your Project
App Development for Seamless User Experience on Any Device
Embrace the future of app development with Accelerance. We connect you with certified partners skilled in frameworks such as Xamarin, Flutter, and React Native, ready to help you build robust cross-platform apps that align with your business goals.
Our partners, with their comprehensive services and a unified tech stack, prioritize reducing your app's time-to-market, facilitating rapid scaling, and expanding your reach across various devices and operating systems to capitalize on opportunities faster.
By facilitating the integration of advanced cloud technologies like Firebase and AWS Amplify through our partners, we ensure your app's scalability, reliability, and performance are top-tier. Together, we can create visually stunning and feature-packed applications that not only meet your diverse business needs but also provide an exceptional user experience.
---
Get Your App Idea Off the Ground Today
Technologies our Certified Partners specialize in: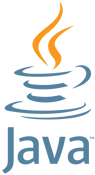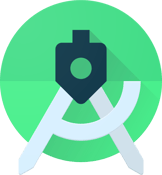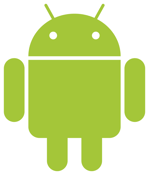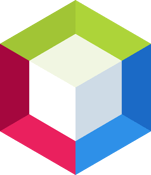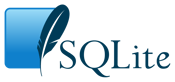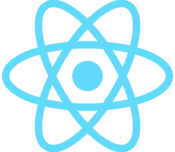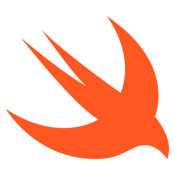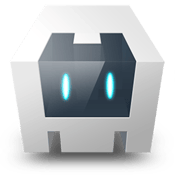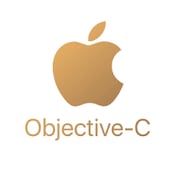 60+
Industries Represented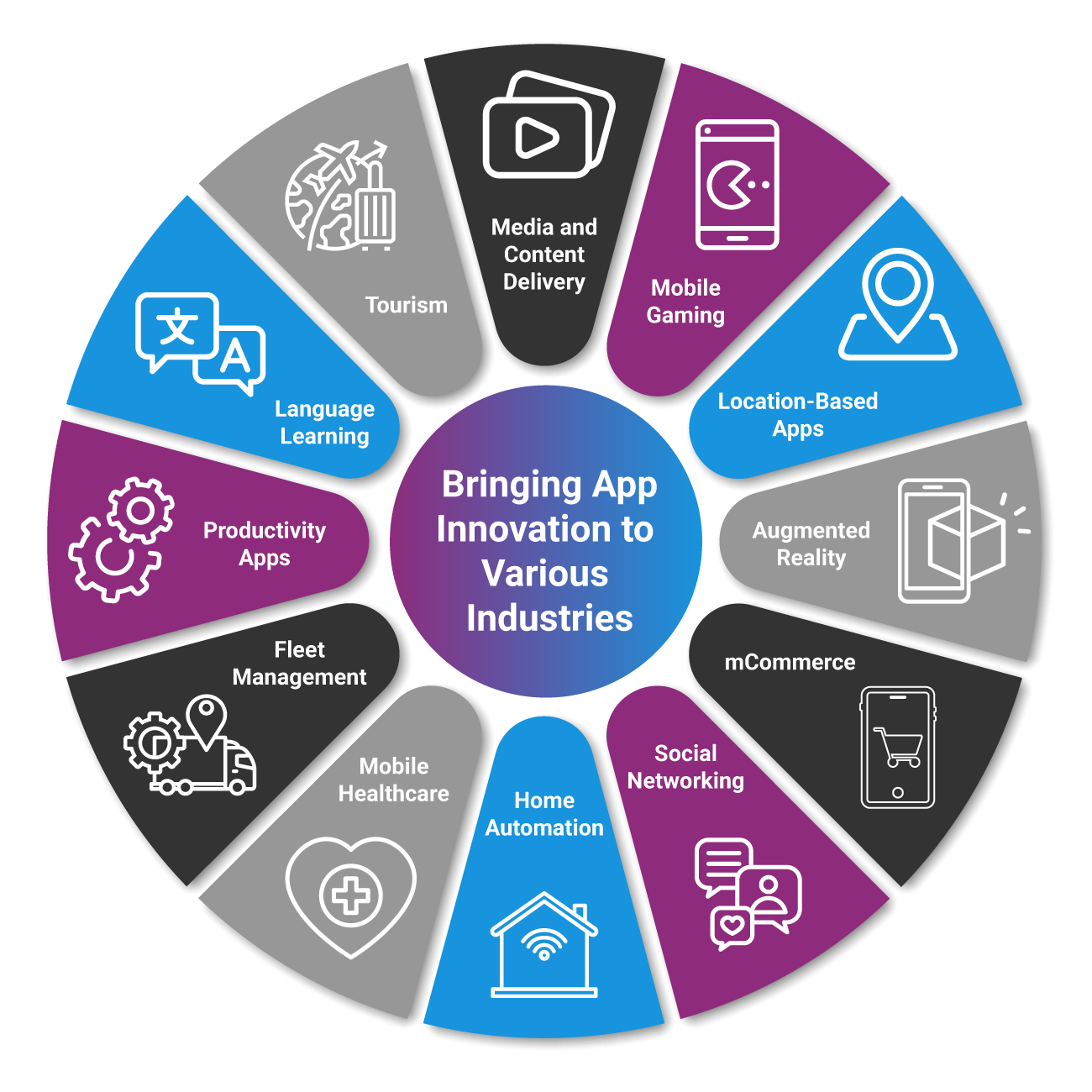 Cross-Platform App Development Services
Ensure seamless app development and deployment on Windows, Android, and iOS with our experienced partners. Leverage the power of code sharing and get a faster development cycle for your app using the same APIs, languages, and IDEs for consistent results.
Web-Based Cross-Platform Apps
Create applications that can be accessed and used seamlessly from different devices, such as laptops, desktops, and mobiles, using various web browsers. Our network of partner developers uses the latest web technologies and languages, such as HTML5, CSS3, and JavaScript, for broader outreach.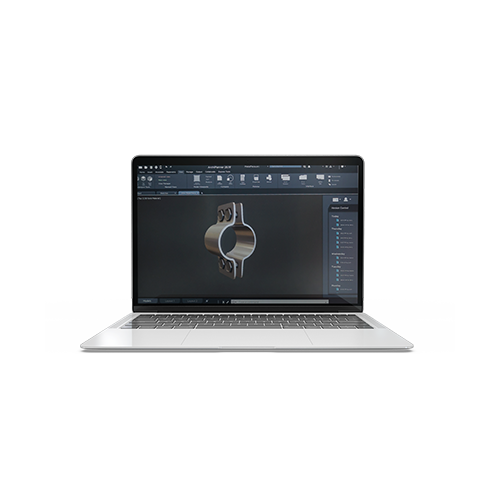 AI-Powered App Development
Harness the power of Artificial Intelligence (AI), Machine Learning (ML), and Natural Language Processing (NLP) to create intelligent apps that can analyze, make accurate predictions, and automate tasks.
Wearable Apps
Tap into the growing market of fitness trackers, smartwatches, and other wearable devices with apps that can run on these platforms with ease and speed. Our partners will harness the unique capabilities of wearables, like activity tracking and personalized notifications, for better app functionality and convenience.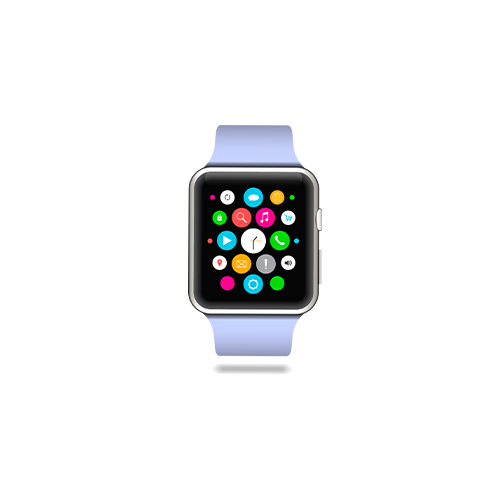 Custom Apps
Get bespoke solutions to create customized applications that align with your brand identity, user preferences, and workflows to ensure a perfect fit within any business ecosystem.
TV Apps
Enable users to stream multimedia content and interact with their TV using platforms like Apple TV, Amazon Fire, and Roku. Create interactive apps optimized for larger screens to provide rich media experiences, streaming capabilities, and personalized content delivery.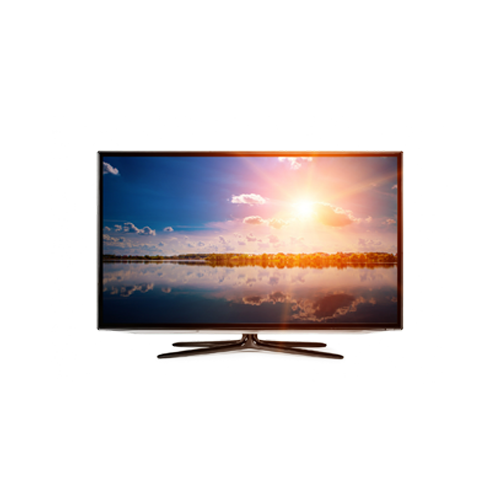 UI/UX Design
Combine aesthetics, intuitive interactions, and usability with stunning design interfaces for better user engagement with your cross-platform app. Get a stunning app easy to navigate, visually brilliant, and optimized for all screen sizes.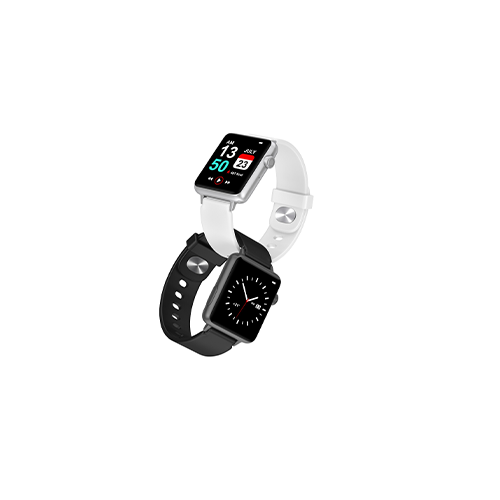 Emerging Tech Apps
Stay at the forefront of app innovations with trends like the Internet of Things (IoT) for smart connectivity and blockchain for secure transactions. Also, integrate Augmented Reality (AR) and Virtual Reality (VR) features for immersive experiences.
Access Top Talent for Building a Brilliant Cross-Platform App
We will help you successfully build and scale.
Connect
End-To-End Process from App Concept to Launch
Prioritize superior app performance by maintaining a consistent design language and rigorous testing throughout the full development cycle. With the right process, our deep bench of certified partner developers will help create a cross-platform app that resonates with your targeted users and achieves the desired outcomes.
Requirement Analysis
Understand the key preferences, expectations, and needs of your target audience to create a functional specification document outlining the project scope, app features, and functionalities.


Strategy & Planning
Develop a comprehensive strategy defining delivery timelines, resource allocation, and project milestones to guide the development process.


UI/UX Design & Architecture
With the right wireframes, prototypes, and mockups, design a visually appealing cross-platform app based on best-fitted UI/UX elements. Choose futuristic layouts and style guides for an app that meets every user's needs.


App Coding
Utilize the right technologies, tools, and frameworks to write code that implements the planned features and functionalities in your app.


Testing & QA
Ensure your cross-platform app functions as intended with thorough testing across multiple platforms, devices, and scenarios. In this stage, our partners will identify and fix any usability issues or bugs for better app performance.


Deployment
Deploy your app to relevant app stores and distribution channels with appropriate app store assets and compliance with submission guidelines.


Monitoring & Maintenance
With continuous maintenance, including updates, data collection, analysis, and feature enhancements, our network partners will keep your cross-platform app relevant, secure, and optimized for evolving user needs.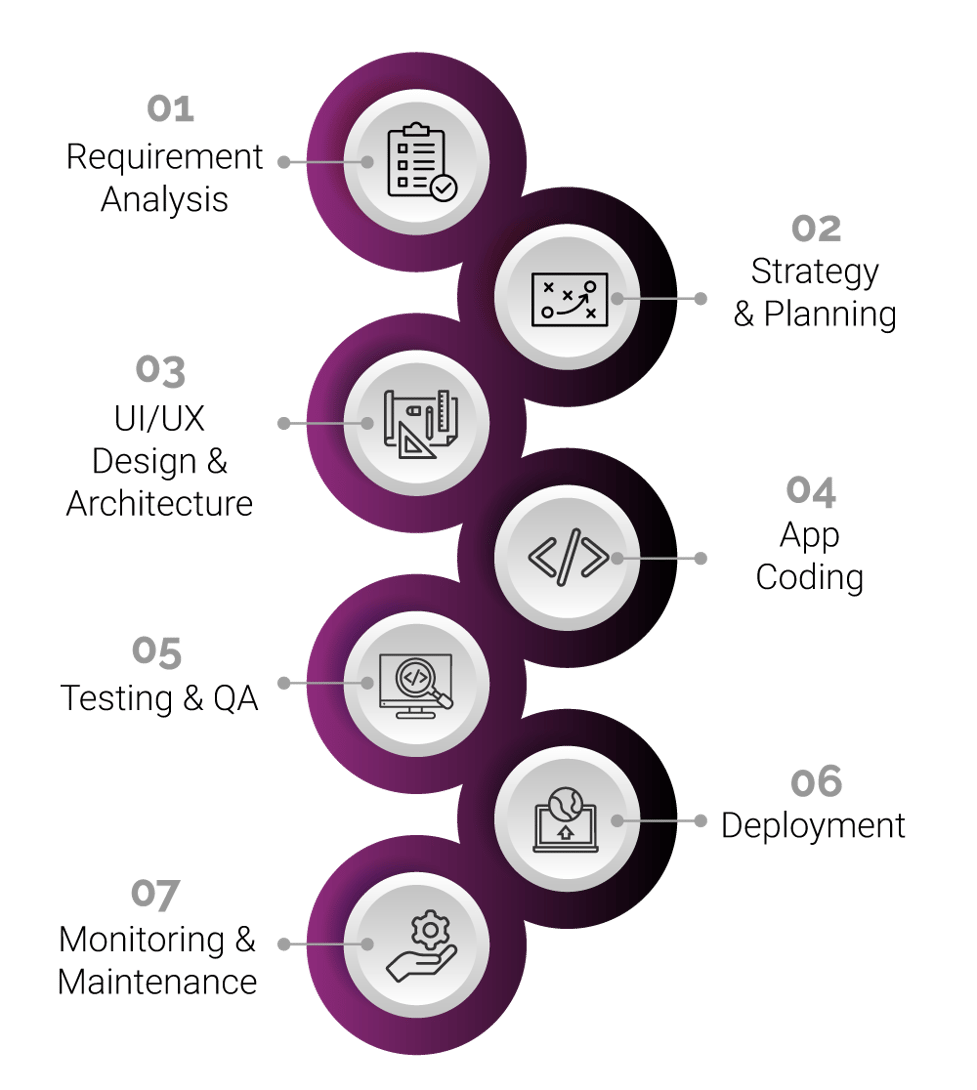 React Native
Flutter
.NET MAU (Xamarin)
Ionic
Sencha
Cordova
.NET
Java
Node.js
Python
PHP
JavaScript
Dart
C#
TypeScript
HTML5/CSS
Android Studio
Xcode
Microsoft Visual Studio
Eclipse
InteliJ IDEA
Xamarin Studio
Why Work With Us?
Leverage our world-class mobility network at Accelerance to develop your cross-platform app. We connect you with our certified partners who prioritize a user-centric approach, focusing on delivering an exceptional user experience. Our partners are committed to collaboration and communication, working closely with you throughout the development process to understand your vision, goals, and specific needs. With Accelerance, you get the right partner to bring your app idea to life.

The power of this partnership lies in the synergy of diverse perspectives and skill sets, creating robust and scalable apps. Our partners are always advancing, with regular training sessions to stay abreast of the latest technologies. As our client, you can commission our partners to build customized applications and comprehensive solutions. In essence, partnering with us means gaining access to expert partners capable of delivering premium native and cross-platform solutions.
Let's Connect
Skilled Team
Experienced teams stay on top of the latest trends and best practices.
Agile Methodology
Projects stay on track and deliver results on time
Scalability
Flexible and scalable apps adapt to changing user needs.
Tailored Solutions
Apps customized to meet your specific business needs and budget.
Cost-Effective
Leverage multiple platforms using a single codebase
Ongoing Support
Continuous maintenance services to address any issues and implement updates.
Transparency
Stay involved and informed with regular check-ins and updates.
Stay Updated with the Latest Development Insights, Technologies, Trends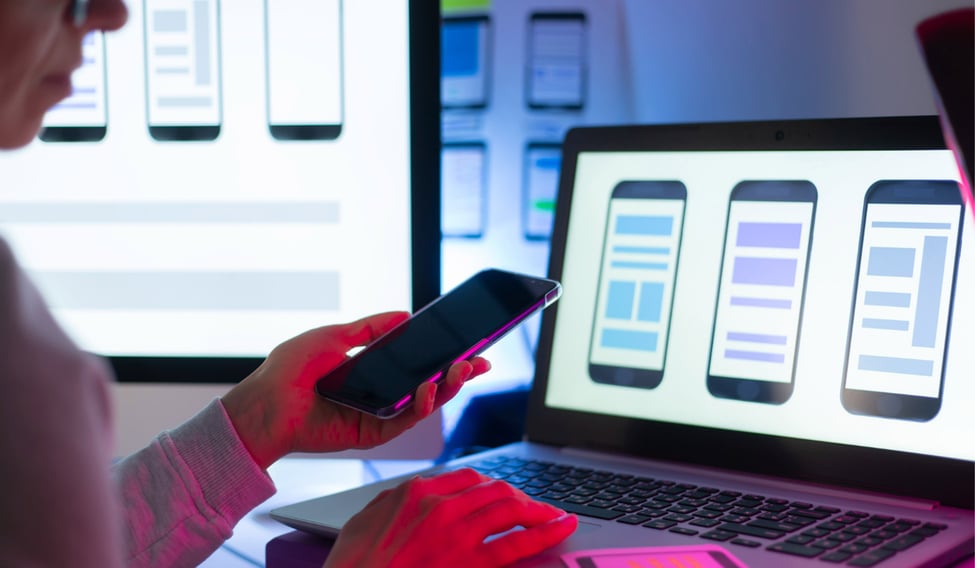 August 18, 2023 / Andy Hilliard
Nearshore Mobile App Development Costs | Accelerance Blog
If you're reading this post, there's a good chance you're thinking about developing an app. However, unless it's a super simple app, you're not going to be doing the job yourself. That means you need developers, so budgeting mobile app development costs is naturally essential to judging the feasibility of the project.
Blog
Yes! Sign me up for regular insights.
Get software development and outsourcing reports and enews delivered to your inbox.
Frequently Asked Questions
What technologies are used for cross-platform app development?
Our partner experts develop cross-platform apps using programming languages like Kotlin, Swift, and Java, as well as frameworks such as React Native, Xamarin, Flutter, Corona, and Ionic.
How will you keep my app data secure?
Cross-platform apps offer inherent security measures, such as Android's isolated virtual machines, preventing app interactions, prioritizing app security from project inception to implementation, and employing secure frameworks.
What are the latest trends in cross-platform app development?
The rising popularity of Flutter and React Native frameworks, progressive web apps (PWAs), the integration of machine learning (ML) and artificial intelligence (AI) capabilities and the use of low-code or no-code development platforms are some interesting trends to watch out for.
Contact Accelerance
Submit the form below and a member of our team will be in touch within 24 hours.