In India, SME IT service companies are specialized in one or two technology areas with minimal or no knowledge of user experience led development. e-Zest is one of the very few companies that offer cloud, enterprise mobility, big data and analytics solutions with phenomenal design understanding. Moreover, e-Zest executes projects in Agile while following documentation and workflow guidelines of the enterprise customers. This is a unique way of developing enterprise projects where e-Zest has mastered its Agile development methodology to absorb their clients' business practices.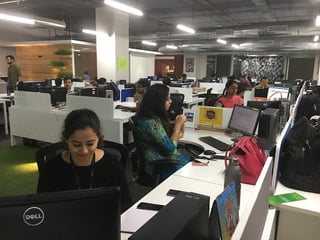 e-Zest offers technical solutions which are not only good for current situations but also accommodate future scenarios. In addition, e-Zest offers a one stop solution for all of their clients' needs. They rarely have to partner with outside agencies for one or more modules of the project as e-Zest works in the areas of cloud, enterprise mobility, big data, analytics and user experience. This ensures that project development timelines remain aggressive and inter-team communication happens smoothly without any information loss in information travel. e-Zest is built on the philosophy of OLIVZ which stands for ownership, learning, innovative thinking, value creation and zest for life. These fundamental elements keep programmers ahead of their league and the whole organization keeps improving gradually with every passing day.
e-Zest exhibits world-class skills in cloud (Azure and AWS), enterprise mobility, big data and Microsoft (Office 365 and SharePoint) technologies. While working with enterprise customers, e-Zest has to follow their process and development workflow which is not always suitable for Agile development. However, understanding this business need, e-Zest has tweaked its Agile development methodology to incorporate these processes. This helps enterprises to continue with their process without impacting the speed of the project.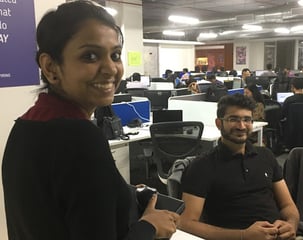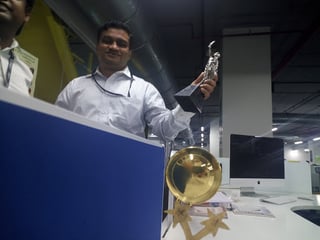 On various occasions, e-Zest had the opportunity to work on a project because previous companies were not successful at developing or implementing a solution. e-Zest has always delivered what was promised or expected. In some cases, the complexity of a project made it unattractive for existing vendors of Fortune 500 companies. e-Zest accepted such challenges and successfully delivered the projects. A few of the renowned digital agencies have partnered with us to build backend solutions for their complex frontend solutions for leading enterprises around the world.
e-Zest is an SEI-CMMI Level-3, ISO 27001:2013 and ISO 9001:2015 certified global IT Services Company providing software consulting and development services and enterprise business solutions utilizing cloud, mobility, business intelligence and analytics, UI/UX and collaboration as key competency pillars for its multi-faceted delivery approach.
e-Zest provides the following services:
Global Onsite/Offshore Software Development
Custom Software Development/Bespoke Software Development
Independent Software Testing
Web Development
Professional Staffing
Open Source Software Implementation and Customization
Enterprise Integration Services
Digital Experience Engineering
Mobile Development Services
Content Management System
Document Management System
BI Development Services
ERP Development Services
Managed IT Services
Cloud Services
Datalytics Services
Business Analysis and Consulting
Quality Systems Consulting
Innovation-as-a-Service
System Re-engineering and Rejuvenation
Maintenance and Support Services
Remote Infrastructure Management
Business Process Outsourcing
Knowledge Process Outsourcing
Product Engineering Services
Product Acquisition – e-Zest recently announced the acquisition of SmarterMe, a personal assistant for sales powered by an intelligent mobile platform that is enabling sales people from small businesses to Fortune 500 enterprises to work smarter. SmarterMe humanizes the enterprise workflow of the individual sales person by replicating a real life personal assistant into the flow of their work, through an intuitive mobile app, that not only increases the productivity of the individual sales representative but also helps enterprises get the most out of their CRM and cloud investments.
e-Zest IPs – With innovation as e-Zest's leading light, coupled with extensive technology experience, e-Zest has built products which can accelerate business' time to market, build digital products and put them on the fast track to digital transformation at exciting costs.
e-Zest offers the following innovations for different businesses:
CloudMAP

–

Centralized Orchestrator to manage Cloud Assets and tools in a simple and consistent manner across enterprise;
SCORM Offline player;
TaBit

– A

web-based platform that creates rich mobile applications. These mobile applications run on multiple devices and work offline. The Tabit web platform also allows you to modify the content of these applications in real-time;
IRIS

– K

nowledge management system;
eZe Social Intelligence

–

Social Media Analytics to gauge sentiments of users and pitch the right deal to the right group at the right time by analyzing their posts on social media and identifying their sentiments about different topics/ideas/products;
BIVA – A powerful dashboard solution to fulfill business data consumption needs out of the heaps of data from multiple sources and is built on strong JavaScript library which produces dynamic, interactive data visualizations in web browsers.
During the assessment, Accelerance saw evidence of e-Zest's differentiation. Their customer experience team focuses on optimizing key areas of product and user experience, business process, and customer service. Their initial focus is on research, behavioral analysis and questioning set notions, practices to determine areas of improvement, as well as constraints for clients.
e-Zest offers cutting-edge technology software development, consulting and integration services to enterprises and ISVs with a strong sense of user experience with faster time to market. Its business models are built to help clients achieve objectives and goals. Having offices in India, the U.S. and Europe, e-Zest provides contractual flexibility to clients to execute contracts at preferred locations.
e-Zest is a perfect fit for clients looking to outsource complex IT projects which involve interplay of different technologies (cloud, mobile, big data, and collaboration) with engaging user experience to be delivered at aggressive timelines.
Size and Organization of Workforce
e-Zest's programmers are spread across the U.S., Europe and India depending on clients' requirements.
e-Zest offshore development centers are located at:
Kothrud Office: Anand Nilay Business Center, Near Karve Statue, Karve Road, Kothrud Pune – 411029
Maharashtra India Digital Innovation Center: IT -9 Building 3rd Floor BlueRidge - SEZ Phase-1 Hinjewadi
e-Zest has around 400+ programmers and 50+ non-technical staff. The general experience level of programmers is:
Junior Level: 60-80;
Middle Level: 120-140;
Senior Level: 200-250.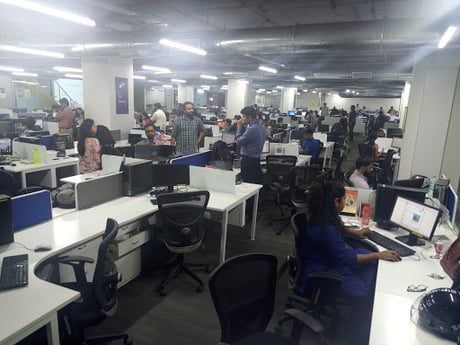 Project teams are organized on the basis of client requirements, technical solution and the timelines in which the project needs to be executed. The choice of developers depends on the technology chosen to implement the project. In general, the structure is as follows: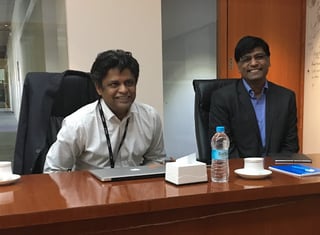 Programmers are managed in various programming practices by e-Zest's technology based Centre for Excellence (CFEs). CFE spearheads the technology initiatives at e-Zest. CFE is the owner of technology quality, the excellence of technical delivery and cutting edge proficiency in identified skills. There are multiple CFE and Support Groups that have been working with a multitude of global customers in delivering various technology solutions. These are technology focused units consisting of a Lead and a team of experts that track allied technologies and new developments, foster internal resources to gain competencies in new areas, provide subject matter guidance on technology evangelization, best practices, research, support and/or training for using best practices around a specific focus area to drive business or customer-valued results.
e-Zest has dedicated CFEs in the following technology areas: Microsoft Center for Excellence; JAVA Center for Excellence; LAMP Center for Excellence; Open Source Technology Center for Excellence; Mobility Center for Excellence; UX Center for Excellence.
e-Zest has processes in place to minimize staff changes and replacements. It is a constant endeavor to maintain the core team until the final release. If an unforeseen or unavoidable circumstance arises and a team member needs to be replaced, he/she is replaced with an equally qualified and experienced team member. On average, for every 100 projects that are implemented, team members have been changed on 5-6 projects.
Facilities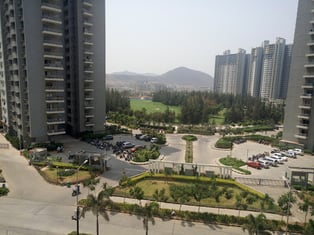 One of e-Zest's offices is located in the Blue-Ridge special economic zone (SEZ) which is one of the largest technology parks in the country. Their office space is situated on the 3rd floor of the IT-9 building. This commercial zone houses a number of global IT companies with offices in nine different buildings. The buildings have an underground parking facility. In the surrounding area, there are residential complexes, banks, restaurants, and general stores.
The current capacity:
Total workstations

–

242
Meeting rooms

–

9
Telephone booths for conference calls

–

9
Formal discussion areas

–

3
Dedicated training room

–

30 seats
Cafeteria capacity

–

100
Blueridge has a common cafeteria

–

1000 seating capacity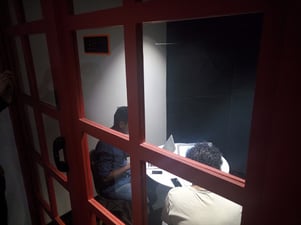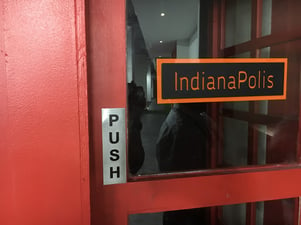 They are able to expand the number of workstations by an additional 202 and add another 3 meeting rooms at their current location.
The e-Zest SEZ offshore development center has 38,000 Sq.Ft. with a sitting arrangement capacity for more than 700.
There are close to 150 employees working in the Kothrud office, more than 350 at the SEZ office, and some 50+ onshore and at client locations.
e-Zest wants to grow its team member strength to 700 in the near future and has plans to expand to 900 shortly thereafter. They have enough space to accommodate the estimated 700 programmers. Efforts are to increase its capacity in the U.S. and Europe through opening development centers or by increasing the number of onsite team members at these territories.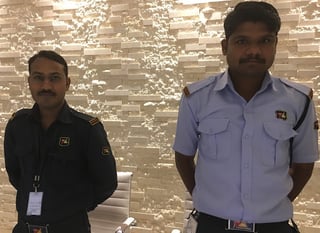 There are more than 60 security guards on the technology campus throughout the day covering the basement, lift lobby of each tower; reception lobbies; transformer substation yard; plant and utility room; service lift; main entry and exit point; and traffic control and navigation in the parking area.
All entries and exits are restricted through Blueridge SEZ main gates. At any point in time, at least three guards are present at each of the Main Entry-Exit Gates. Employees have to produce the company ID every time they enter the premises. Failure to do so results in No Entry.
At e-Zest, special attention is given to security. Access to the facility is controlled by Biometric System. Only authorized personnel with registered biometric (thumb impression) are allowed access inside. Server rooms and dedicated Offshore Development Centers (ODC) are controlled with a separate biometric with access to relevant and authorized personnel only.