Tekton Labs' development center is located in Líma, Peru. The advantages of this location include a compatible time zone, stable economy, and an excellent talent pool.

Travel
My direct flight from Miami, Florida to Lima, Peru took 5 hours. The flight went by so quickly it didn't feel like international travel. There are daily flights to Lima from most major U.S. cities. A visa or special vaccinations are not required for North Americans or Canadians traveling to Lima.
It was a pleasant surprise to discover how easy it was to get a taxi from the airport to the hotel. Lima has an official taxi service at the airport where I was able to speak English to the front desk attendant. I prepaid at the counter, and the attendant made sure to inform me I didn't have to pay anything to the driver at the end of the trip. I was introduced to the cab driver who took my luggage and walked me to the cab.
Uber is also available in Peru which makes it incredibly easy to get around to places that aren't within walking distance.
I did some exploring on my own and people were very friendly even when they discovered I didn't speak Spanish. I would ask "¿Habla usted inglés?" and a number of people spoke enough English to at least be able to communicate with me.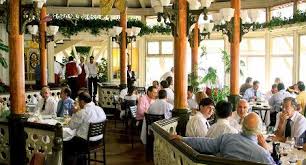 Almost all of the restaurants had an English version of the menu and at least one waiter, who spoke some English, helped walk me through some of the menu choices. Any basic Spanish you can learn before your visit (Duolingo is a good resource) will be helpful but it's certainly not necessary.
A couple of things that are important to note is that a power adapter is not needed because all of the outlets are the same as the U.S., and, when you visit, keep an open mind about food and enjoy some of the amazing cuisine Lima has to offer.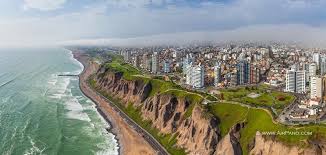 Lima, specifically the Milaflores section, resembles in some ways Los Angeles: from Santa Monica, south to Marina del Rey. It is a big city, built in a desert, with tall buildings, traffic, shopping, cafes, and nightlife to enjoy. All of this is oriented around the ocean, which defines this exciting city.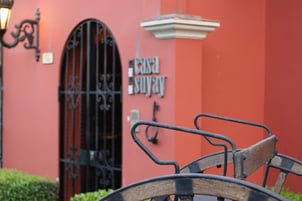 Casa Suyay, a boutique hotel (http://casasuyay.com/) was a good choice for my stay in Lima. The lobby has stone floors and native decorations which gives it an authentic Peruvian feel. The rooms have hardwood floors throughout and a modern flat screen TV mounted on the wall. The only issue is the walls are very thin and you can hear people talking in rooms nearby and many outdoor sounds can also be clearly heard.
There are many excellent guidebooks worth reviewing before your visit; we recommend the following:
Suggested Excursions
Peru is divided into three sections: the Inca mountains (Machu Picchu), the Amazon, and the desert, where Lima is located. Each region offers remarkable things to experience and enjoy. If possible, allocate additional time to visit some of these amazing attractions:
Explore the Amazon Rainforest Hike the Colca Canyon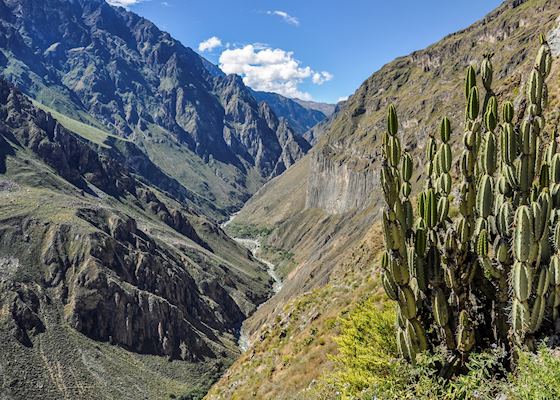 Visit the Sacred Valley of the Incas
For travel information, hotels, restaurants and shopping, we suggest you visit Trip Advisor. Websites to help make travel arrangements include: Audley Travel; Kensington Tours; Peru for Less.
Cultural & Communication Differences
One of the great things about Peru is the cultural similarities to North America. People are very friendly, and outside of the language differences, it was easy to forget I was in a foreign country at times.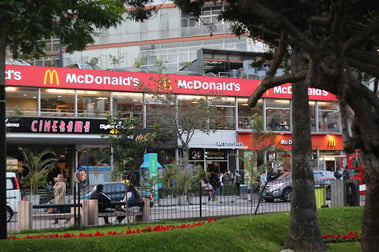 There are no major cultural differences that need to be considered when working with Tekton Labs. This partner company compensates for cultural differences by having their project managers, lead architects and developers travel to the U.S. for training. There should be few communication challenges as many of the partner's employees have traveled or worked for a period of time in the U.S. and Peru has a similar culture to the U.S.
American media and culture are widely consumed in Peru. Tekton Labs' employees stay informed about American culture through the Internet, TV and they also use Facebook.
Safety
The U.S. State Department has no active travel alerts or travel warnings at this time for Lima, Peru.
There were no safety concerns. However, local residents suggested keeping your bag on you when traveling in a vehicle because people might try to break a window and grab it quickly if they see it in the backseat.
I felt very safe at the hotel and the area around it and easily walked to and from the office each day with no issues. It was easy to move about the city on foot but taxis and Uber were easily accessible when traveling to spots a bit further away.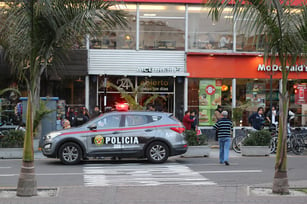 As in most large cities, we noticed police cruising the city in automobiles, motorcycles, and bicycles. There were also police directing traffic in several areas.