2023 Guide to Software Outsourcing
in Eastern & Central Europe
Feeling the pain of the endless tech talent shortage?
Check out our "catalog" of skilled, affordable software development in 16 European destinations.
Explore your options for deeply skilled tech talent at cost savings of up to 30% over US developer rates. Despite the turmoil of war, Europe continues to rise as a global outsourcing hotspot offering highly proficient engineering firms with a strong fit with Western business practices. Our latest guide provides country-specific analysis including:
Quantified developer availability and example rates from our certified network

First-hand assessment of specialized expertise and digital capabilities

Political and business risk evaluation with a focus on impact of the Ukraine war

Economic considerations including the outlook for inflation and growth

The current state of cybersecurity and efforts to combat growing threats
Our guide's expert insights are just a click away.
---
Yes! Send me the 2023 Europe guide!
Thorough Analysis for Software Outsourcing Readiness across 16 Countries
You'll get expert insight into the guide's locations, meticulously researched across 18 dimensions using independent industry sources. We'll also share exclusive perspective from our certified development network.
Dive in to explore Far Eastern and Central Europe (the Czech Republic, Hungary, Poland, Portugal, Armenia and Ukraine); The Balkans (Bosnia and Herzegovina, Bulgaria, Croatia, Montenegro, Romania, Serbia and Slovenia); and The Baltics (Estonia, Latvia and Lithuania).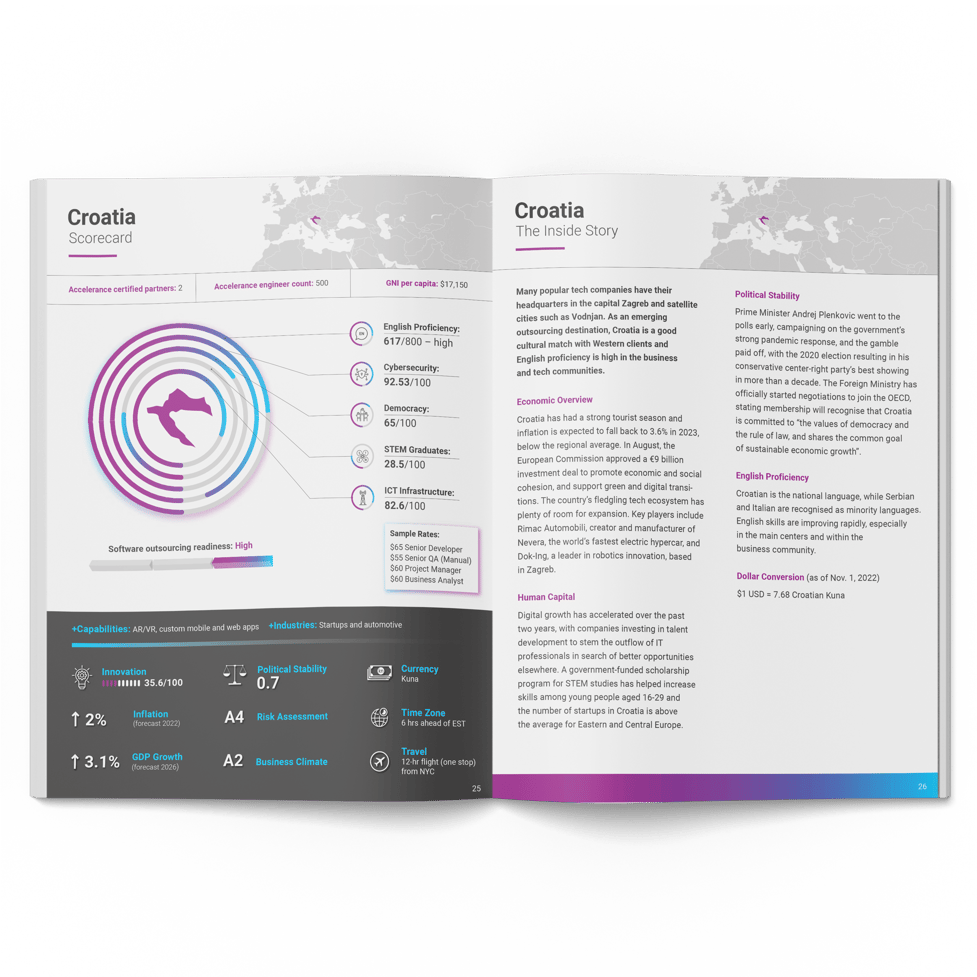 Key Benefits of Outsourcing Software Development to Europe
Europe has been built a deep center of global tech expertise. Its popularity as a software outsourcing destination is growing as Western companies recognize the benefits of adding skilled software development teams from Eastern and Central Europe.
Of course, there are cost savings. But so much more: Europe has a highly sophisticated workforce including accredited technologists. Our partners have knowledge AND practical experience with Western businesses: Many of their key employees have worked for top US firms, and a majority of their clients are Western firms. You'll get a good fit with any Accelerance partner firm.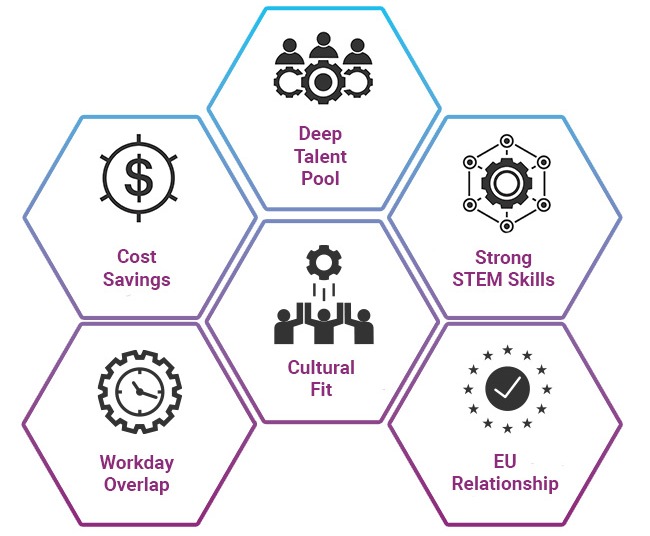 Personally Vetted Software Development Locations and Teams Like No Other
We visit every country - and every partner - in our 30+ location global outsourcing network. Rest assured we've confirmed the quality of any firm we recommend.
An on-site visit is required to join our global certified developer network. Our latest trip took us to Croatia, Romania and Bulgaria where we added more than 1,000 developers, met with management and toured offices. See for yourself: Here are some snapshots from our latest travels.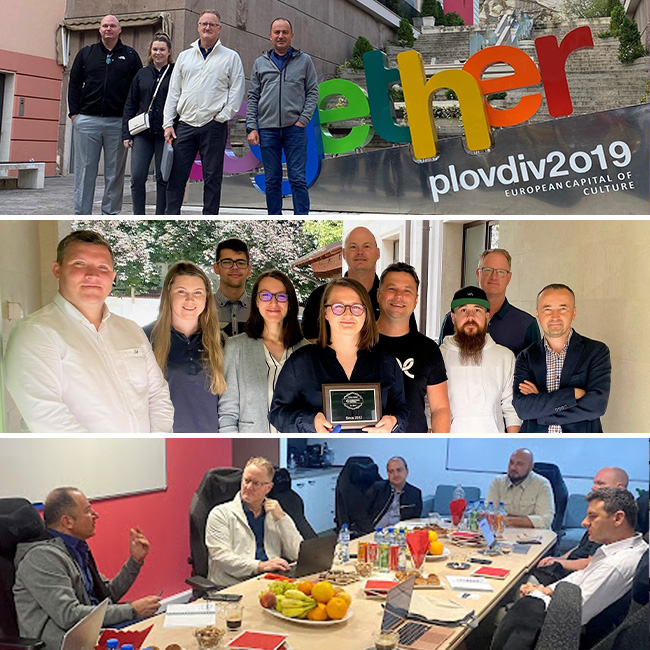 Is Europe for you? Get the guide to start exploring.
Just complete the form to get the 2023 Guide to Software Outsourcing in Eastern and Central Europe sent to you. Learn more about this powerhouse option of development talent.
Our guide's expert insights are just a click away.
---
Yes! Send the guide to my inbox.