Sign up. Create your company profile. Connect with qualified client prospects.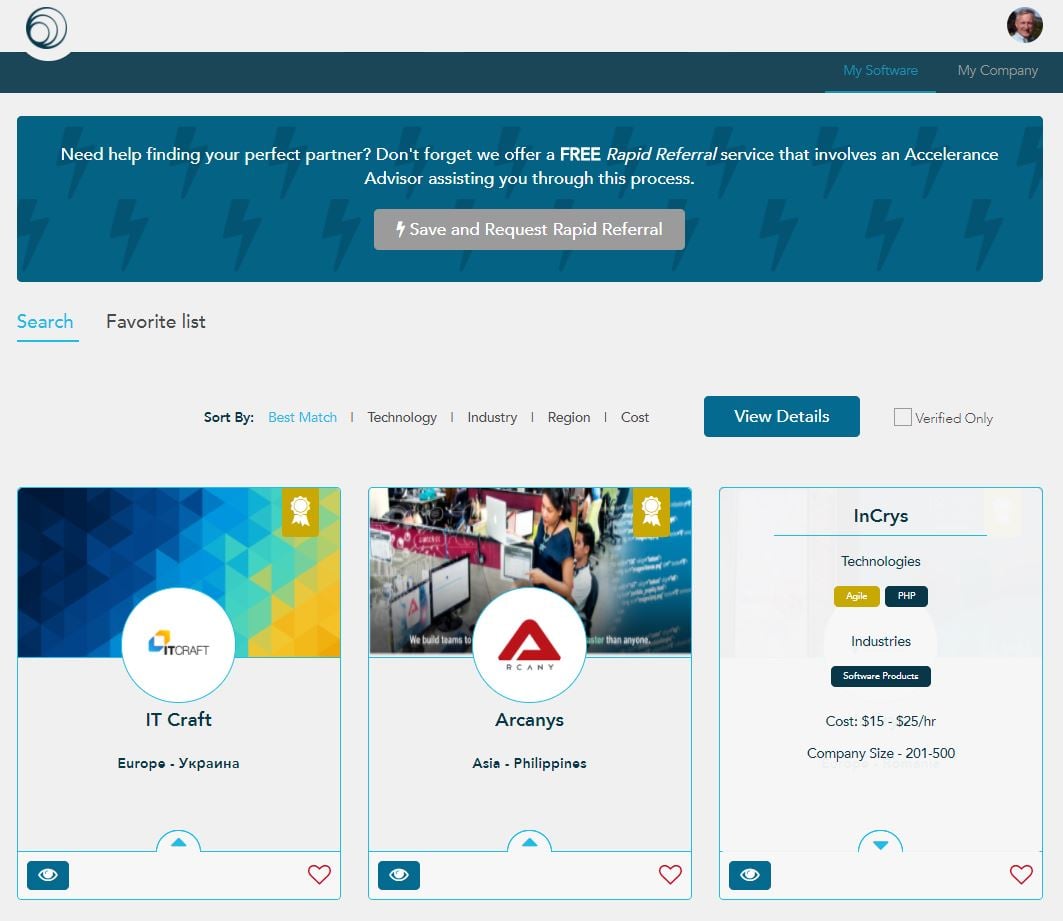 Accelerance outsourcing partners on our platform deliver phenomenal custom software solutions. We take the time to investigate and evaluate each and every offshore, nearshore, or onshore software service company application against a long list of qualification criteria that includes technologies, methodologies, industries, English and communication skills, hiring practices, client references, soft skills, company culture, and business practices.
---
The Perfect Level for Every Service Provider
Accelerance platform membership level choices are uniquely designed to give your business development team access to high-value Western clients and showcase your company strengths, experience, and successes. Our commitment to your success begins as soon as you join Accelerance. Your Accelerance membership establishes instant credibility with Western decision makers, gives you exposure to thousands of potential clients, overcomes cultural barriers, and close deals in record time.
---