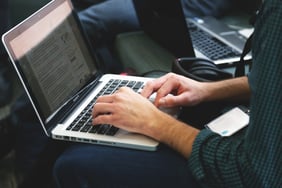 When engaging with a software engineering partner for an outsourced project, selecting the right pricing model can be confusing. You have to balance the risk and reward for both parties, while ensuring that your outsourcing partner provides solutions, not activities guaranteeing that you're getting the most value for your investment.
Luckily – or maybe not, considering your viewpoint – organizations have a number of pricing models to choose from when structuring their next outsourcing agreement. We've gathered the top four pricing models that deliver maximum value for outsourced projects.
1. Fixed Price Models. Lacking the bells and whistles of newer models, fixed price contracts can still be very advantageous to projects with a clearly defined scope and a stable set of requirements. Fixed-price contracts put all of the risks associated with the project not being completed on the outsourcing partner by waiting to pay them until the work is completed, conveniently protecting your budget as well.
Fixed-price models are perfect for long-term projects with a high value to the outsourcing partner since in it incentivizes them to complete the work more efficiently and derive more value from the contract. However, be prepare for your partners to ask for flexibility in payment terms. Some outsourcing providers will ask you to pay a percentage of the contract price based on the achievement of certain milestones, like completing the front end design. Since they'll be assuming all of the risk, they will want to make sure they aren't left high-and-dry and if you're too rigid on terms you may end up costing your business more in the long run as some providers will build the cost of risk management into their pricing.
2. Time and Materials (T&M). The well-worn old shoe of pricing models, T&M requires your outsourcing partner to bid for the project based on your requirements, depth of scope and the amount of work that will be completed. This model works really well if your teams are great at outlining your project needs. That way your outsourcing partner will spend less time reworking problems, shortening your project completion time and saving you money.
Be ready to build effective project management teams to ensure the entire project gets finished on time and budget. You will need to tightly track project performance and avoid costly project delays. Keep in mind, building in a cushion can help you should the project go over time or budget.
3. Incentive-based Pricing Models. Often an add-on to the more the more traditional models described above, incentive-based models contain bonus payments to the outsourced developer as a reward for meeting performance goals above and beyond what's written in the contract agreement. Incentives can make up for limitations in fixed-price or T&M models ensuring your partner's motivations stay in line with your own.
Adding complexity to your engagement model means you'll need to rigorously ensure that your partner drives measurable benefits for your business. Many companies end up paying partners for premium services that don't actually benefit them.
4. Shared Risk-Reward Pricing Model. If the you're looking for a model with a bit of extra flair, the Shared Risk-Reward Pricing model may have you coming in on Saturdays. Like the Incentive-based model, this model contains a flat-rate and holds additional payments until your partner achieves specific objectives. However, here, the client and service providers usually share funding the development of new products, allowing your partner a share in the rewards for a defined period of time.
The Shared Risk-Reward Model encourages your partners to develop ideas that improve your business by sharing the financial risk between both parties, and, according to Gartner, assigning responsibilities to the partner mitigates some risks associated with new processes, technology or models. Be ready for a detailed - and we mean detailed - level of oversight. The result of your partner's work may be difficult to measure, so you'll need to be prepared to enjoy the upsides and weather the downsides.
Remember, outsourcing is a partnership, and neither party should enter into the discussion attempting to take advantage of the other. However, clearly communicating your expectations and choosing the right pricing model can go a long way to achieving success.
Accelerance's software development experts can help you choose the best model for your engagement, whether you're offshoring, nearshoring or onshoring your software development, contact us to get started!