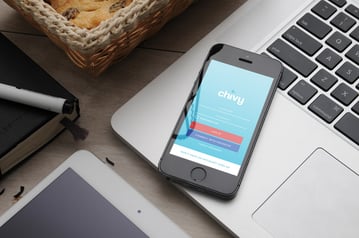 If you haven't looked lately, the iTunes store now has more than 2.2 million apps for the consumer marketplace. Mobile apps are more than just games, retail, and consumer interests: it's big business. Corporations see it as a lower cost alternative to traditional development for productivity tools in every industry from nuclear power plant construction to the guy from the big box store who measures for new flooring. The explosive growth and need for mobile app development places real stress in terms of capacity, talent and innovation on companies of every size. Outsourcing mobile application development is one way to alleviate that stress.

A recent study by Gartner suggests that demand for mobile app development services is five times that of internal IT's development capacity. That's a big issue and one reason why outsourcing mobile app development has become a popular alternative. Companies of every size need mobile development skills and expertise, now.
Mobile application development is one of the most frequent requests we see in software development outsourcing. Offshore and nearshore software outsourcing companies are proving to be the go-to solution to meet increasing demand for mobile apps.
6 Key Issues Where Mobile App Outsourcing Development Delivers Benefit
We've heard all the stories: outsourced software companies that don't deliver on time or budget or an app that isn't adopted or security vulnerabilities that leave your organization open to cyber attacks. But when done right, outsourcing mobile app development has little downside with far more upside, making it a smart investment of time, effort and resources.
---
Outsourcing Success Story: Learn how Kyani successfully outsourced mobile application development through Accelerance.
---
Mobile app development requires both form and function. Customers and internal users expect mobile apps to deliver value and productivity on a small screen. Your mobile development team must be proficient at prioritizing which elements of your service or product are the most important.
1. UI/UX Design
Mobile app development requires both form and function. Customers and internal users expect mobile apps to deliver value and productivity on a small screen. Your mobile development team must be proficient at prioritizing which elements of your service or product are the most important.
Outsourcing benefit: Tap experienced UI/UX best practices and problem solving that you may not have on your internal team. Enable simplicity, clarity and efficiency in user interaction that in turn, drives user adoption or enhanced employee productivity.
2. Back End Integration
The primary gain for investing in a mobile app is the data that can be collected and shared. For instance, enterprise mobile apps that help employees get their work done also deliver systemic workflow and monitor employee performance issues.
Mobile apps are rarely standalone entities. Most apps pull data from backend systems and communicate with other core business functions. That's the power of back end integration; the strength of the back end enables the actions on the front end.
Outsourcing benefit: Gain expertise in point-to-point, multipoint, and enterprise bus services for mobile app integration. Overcome challenges in legacy integrations, reduce costs, conduct proper testing, and overcome integration complexities.
3. Mobile App Security
Security and privacy are a critical component of mobile app development and you'll want to take every precaution to avoid corporate data breaches. When choosing and outsourced mobile development partner, be sure to ask about best security practices including data storage and access, server-side mechanisms and controls, and cryptography.
Outsourcing benefit: Gain professional expertise in all areas of mobile app security that you may not have in-house: corporate authentication, DAR encryption, self-updating apps, run time integrity, app expiration, crash log reporting, data wipe, mobile app VPN and more.
4. Responsive vs. Native vs. Progressive Apps
Mobile app framework presents another decision to make; you'll need to choose between responsive/adaptive, native, or progressive apps.
Responsive apps are easier to develop, as they closely resemble web design and development. The time and money saved in development comes at a cost, though; these apps require network connectivity and turning your website into a mobile app may be no small feat.
Native apps feature a better and more efficient user experience. They are more tightly integrated with the back end. Native apps are designed specifically for the iOS or Android platform, which makes them more complex. Compatibility issues are a given.
Finally, progressive apps have gained popularity during 2017. They don't require the user to install an app off the app store, and are built on universal standards like HTML5. They also work well on unstable or poor network connections, but much like responsive apps, require some type of Internet connection at all times.
Outsourcing benefit: gain insights from teams that have broad experience and exposure to development in both responsive vs. native apps. Your internal team may not have this experience or exposure to multiple solutions.
5. Mobile Platform Compatibility
iOS or Android? Platform compatibility is an important factor to consider in your mobile app development. Thanks to fragmentation and manufacturer optimization, Android can be especially problematic, not to mention potentially more expensive. Yet, iOS suffers from tight controls over how apps may function on the device.
Outsourcing benefit: Software outsourcing companies are experts in both iOS and Android platforms, work in these technologies across multiple engagements, clients and industries, and maintain continual training for their employees in the latest trends.
6. Mobile App Methodology
Most mobile app teams approach development with either an agile or waterfall methodology. Agile is a better option when time-to-market is an issue. Waterfall is the better choice closely managing time and budget.
Outsourcing benefit: work with teams who understand the advantages and disadvantages of agile vs. waterfall in mobile application development through identification of constraints, requirements, resources and alignment with your in-house culture.
Planning to Outsource Mobile App Development?
Accelerance software outsourcing advisory services ensure that your mobile app can be outsourced successfully with world class results.