Our global partner network is trusted by Gain the advantage of pro-level software outsourcing consulting.
Connect with our team today and find your partner in less than two weeks.
Get in touch
Our Process
Optimize outcomes with a software outsourcing consulting partner.
Find the right partner, onboard and dive into your project on a rapid timetable, and optimize your outsourcing relationship for long-term success. Don't waste time and resources. Outsource like a pro with us.
Find out how to optimize results
Insights
Discover what's happening with software development outsourcing trends.
Explore industry trends and gain new insights with our reports, articles, and papers.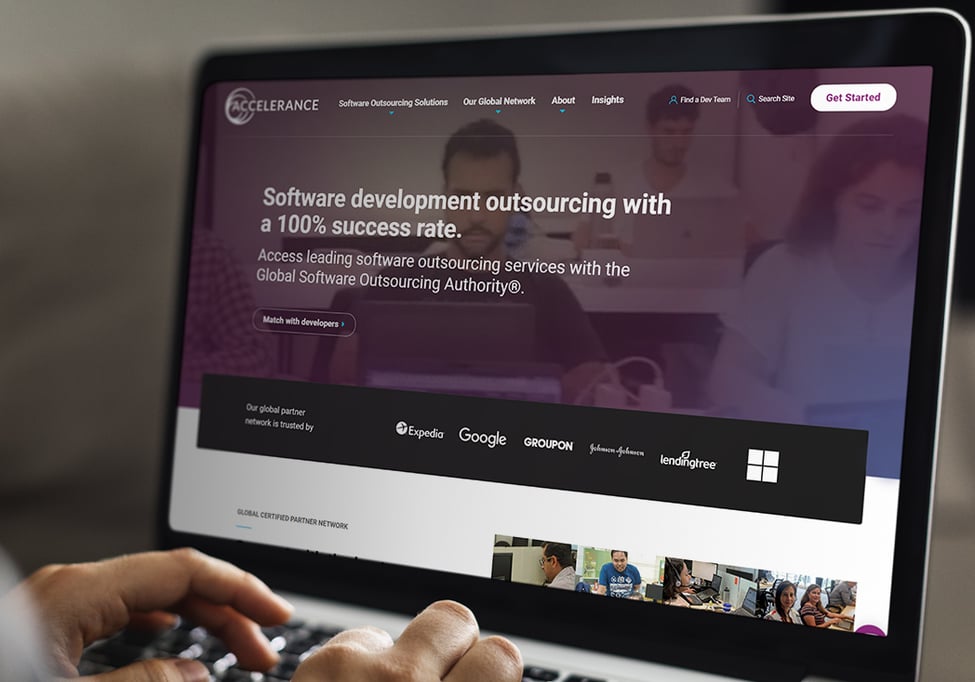 Yes! Sign me up to receive the latest software development and outsourcing updates.
HOW WE'RE DOING
Get the scoop direct from our clients.
Check out our reviews from past engagements.
There's no substitute for firsthand feedback. See what clients are saying about the level of service and success our team delivers in these independently verified reviews on Clutch.
See our client reviews on Clutch