Is your vendor contract still in line with market conditions? It's not the time to be unsure.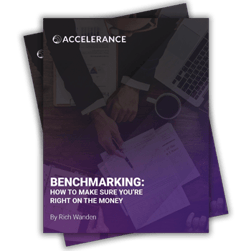 Gone are the days when you could "set and forget" your contracts. In a fast-moving, cost-conscious business environment, you must keep on top of pricing, terms and performance. You can't settle for less than the best value when IT budgets are under fire.

But it can be complicated to determine whether you've still got a good deal. When did you last check? Our benchmarking white paper is here to help with expert "how to" advice:
Step-by-step approach on how to evaluate your current outsourcing partner contract

Seven requirements to include and evaluate regularly in every contract

Decision making matrix identifying courses of action based on assessment results
PLUS a bonus page of IT executive and consulting expert perspectives! Check it out to ensure transparency, accountability, and continuous improvement in your outsourcing contracts.