The definitive source for software development outsourcing trends and rates in the world's hottest regions.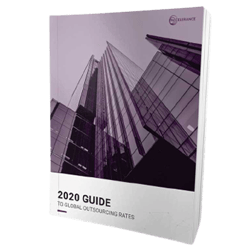 Our go-to guide explores the benefits of outsourcing software development in the context of a year of unprecedented business disruption. It covers:
Why outsourcing relationships lessened the impact of COVID-19 on companies
How outsourcing helps manage rising demand and costs for IT skills in Western markets
Where to compare the latest nearshore, offshore, and onshore rates for software developers
What strategic drivers affect the value of your outsourcing investment
When to account for the tradeoff between partner quality vs. cost in outsourcing decision-making
It's the ultimate outsourcing resource for technology leaders, offering expert insights and best practices.