ONSHORE TEAM AUGMENTATION
"Prior to partnering with Accelerance, we were looking for a way to augment our team and have an offshore partner that was essentially able to serve as an extension of our company for front and back end development. After a friend pointed my attention to Accelerance and everything went smoothly from start to finish. We were presented with eight potential partners and selected a firm in Michigan based upon time zone and personality fit. We couldn't have been more satisfied with the experience and felt no pressure, allowing us to evaluate these potential partners and make a selection at our own pace. We look forward to reconnecting with Accelerance in the future when the need arises again for an outsourced team."
- Mark Stewart, VP of Software Development, Bullhorn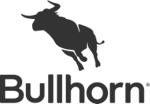 ---

EXTENSIVE .NET SKILLS IN LATIN AMERICA
"Our search for an outsourced development firm was prompted by the need for a nearshore team with extensive .Net skills that could also support our team augmentation approach. It was important to us that we found a team we could consider a "partner" who would provide transparency and help us work towards a common goal. We felt confident with the six partner recommendations provided to us by Accelerance and eventually selected a firm in Costa Rica that was in close proximity and proved to be the best cultural fit with our team. From the very beginning, Accelerance provided us with the confidence that we were undergoing a true apples to apples comparison of outsourced firms. They took the time to understand the nature of our business and find potential matches among their partner firms who could best meet our needs."
- Josh Burack, Director of Application Development, American Traffic Solutions.

---
COMPETING WITH MICROSOFT AND AMAZON FOR TOP TALENT
"We found ourselves in an increasingly faster development cycle with our RFID tracking software and, being in the Pacific Northwest, we didn't have the ability to compete with major tech companies like Microsoft and Amazon for top talent. Accelerance took the time to understand our specific needs as a small company and very quickly connected us with several software development firms that met our requirements. We had a clear sense that we weren't blind-dating – Accelerance knew these companies, their principals and their skill sets very well. Accelerance helped coach us through every step of the process in evaluating and narrowing down firms, and ultimately we selected an outsourcing partner in Puerto Rico that has been a great fit."
- Joe Intile, COO, GSL Solutions, Inc.

---
CHANGING OUTSOURCING PROVIDERS TO INCREASE PRODUCTIVITY
"As a ticketing and reporting platform for the transportation industry, we were originally working with an application development firm based in India to expand the capabilities of our iOS app. When our workload began to increase beyond what this firm was able to provide, they pointed us to Accelerance who introduced us to three well-qualified outsourcing partners. Within one month, we settled on a Vietnamese firm based upon time zone similarities and budgetary requirements. The entire experience working with Accelerance has been fantastic. They presented us with the background we needed without showing favoritism, allowing us to make the best decision based upon our needs."
- Nigel Tooth, Managing Director, Transport Me

---
FROM NIGHTMARE OUTSOURCING TO PERFECT ALIGNMENT
"When it came time to build a prototype of our software for making customized digital presentations, we found ourselves lacking the necessary coding expertise. We hired an outsourced software developer on our own, but it turned out to be a nightmare in addition to costing us a significant amount of time, energy and resources. We needed help finding a quality developer at an affordable price, so we contacted Accelerance. They responded right away to our inquiry, quickly presented us with three qualified companies and, from start to finish, it took about a month to engage with a firm in Belarus. They were a perfect fit based upon our list of criteria, and we've been very happy with their work. Their approach was completely different than what we had in mind, but it turned out to be much better — they devised a more flexible and scalable solution. We really appreciated Accelerance connecting us with a company that was invested not just in satisfying our requirements, but going above and beyond what was necessary to find the best solution."
- Whit McCullough, Founder and CEO of SharpSlide

---
THE KEY TO NO RISK SOFTWARE OUTSOURCING
"There was no risk using Accelerance and I felt no pressure. Pure value was always in my face."
- Dave Kester, Director of Engineering at MediaPro