There are several moving parts to keep track of when setting up a software development outsourcing relationship – and many important pieces take precedence (SOW, capabilities, pricing, contract structure, intellectual property).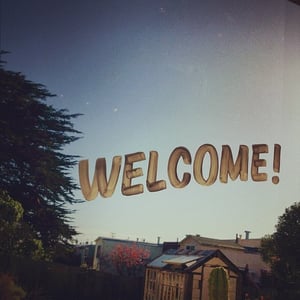 However, some of the finer points, ones that often hold the key to ensuring your project's success, can get overlooked. So before signing that outsourcing agreement, there are a few things you need to consider while you're taking care of priorities. Be certain that someone on your team has other important items like culture, relationship building, communication, and team development in mind, as they often get overlooked.
Culture Is Critical
One of the main challenges in offshore outsourcing is finding the perfect culture fit. Outsourcing is a partnership, where both sides need to understand one another to work together effectively. Unless you are utilizing onshore outsourcing, it is likely that your software development project will involve interacting with people from different countries and backgrounds. For those interactions to go as smoothly and successfully as possible, it will help if each side learns more about how people on the other side think and behave, if each side pays attention to culture. Language barriers and culture gaps can lead to misunderstandings.
To avoid a culture clash, it is helpful to lay the groundwork and take note of where your provider is located and how they communicate. This will help identify cultural and language differences, and empower project managers and team leads to address issues before they have the chance to cause any problems. You don't want to get too deep into your project before you realize that that you aren't compatible with each other and that personalities are clashing.
Build Strong Relationships
Companies that decide to outsource their software development must work to establish a good and lasting relationship with their chosen partner company. If you are able to develop a relationship that feels like a true partnership, then you are doing a great job, as this is not always the case for many outsourcing relationships.
Focus on building rapport to accelerate building your relationship from the outset. And be sure to create transparency while clearly communicating your goals and objectives.
Communication is Key
We cannot stress enough how important open communication is early on in – and throughout – your relationship. Both parties must be on the same page on every detail regarding the engagement. They also need to be specific, concise and realistic about what they need and what they expect from each other. To ensure this, hold regular meetings. When your software development provider is offshore, misinterpretation can lead to a breakdown in communication.
Working with a third party that has a similar corporate culture to your own and shares the same values is paramount. As soon as you've agreed to work together, it's essential for you and your new business partner to meet each other in person or through video conference. Hearing and seeing each other will help to shatter any sense of depersonalization and promotes a more open and relaxed platform for communication.
Teamwork Makes the Dream Work
There will be ongoing challenges that will have to be worked through and overcome. This is where a smart and trustworthy outsourcing team really helps and the results will show. Focus on developing ways to work together rather than on individual goals for the good of the project at hand. Aligning your goals, focusing on accomplishing those goals, staying on track and trusting each other will help you develop a team mentality.
Speaking of trust, it's common for clients to regularly check in with their outsourcing partners with a daily standup meeting or scrum, but it's also important to have faith and confidence in the capabilities of your vendor to achieve their objectives. There should be no need to micromanage them as they grow, innovate and exceed your expectations.
In addition, respecting one other's opinions and differences is just as important for team development. Without that respect, the entire project could be spent in conflict, causing low morale and motivation, possibly stalling the project's completion.
Visit Their Site
In a hurry to finalize deals and keep costs at a minimum, IT outsourcing customers often avoid this crucial due-diligence step when selecting a software development and IT services provider: conducting site visits. Pay a visit to the offshore office every few months or so to build a relationship with the people you've partnered with, as well as with the staff members carrying out your tasks.
Ideally, you should do this even before you've made your final selection and signed your new outsourcing partnership. Once you have your list of the top potential providers, a site visit enables you to meet them in-person and gain first-hand judgement of quality. This also gives you the opportunity to identify and resolve any would-be issues before your final selection. It is key for employees tasked with ensuring that the outsourcing relationship works and for those who will be coordinating with your vendor on a daily basis.
Outsourcing can help fast-growing companies remain lean and agile, while providing them with cost-effective access to a global talent selection. However, it will only work if you outsource the right tasks to the right partner, and then manage that relationship effectively—this can mean the difference between success and failure. Organizations overlook many important considerations when onboarding a new outsourcing partner. But if you take precautions, you can make the most out of a relationship and investment with a well-fitting outsourcing vendor.
At Accelerance, we've traveled the world evaluating software development firms so you don't have to. Our experts assess your organization's current situation, preference and project goals. We do this to effectively and efficiently provide you with a partner that will fit in seamlessly with your corporate culture and project needs.
All of our partners go through a rigorous certification process that qualifies only the world's best offshore providers in more than 20 countries. Our partners are selected because, in addition to their amazing technical skills, they know how to work with an American partner to ensure that the best, most relevant work product is produced.
Find the world-class software development partner that fits your needs today.