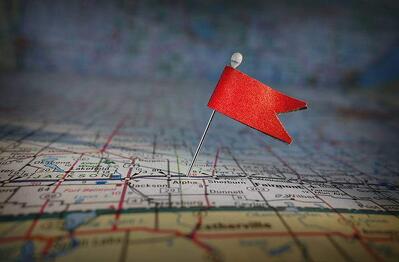 Accelerance, the global authority of software outsourcing, is constantly searching to the ends of the Earth to find new sources of cheap programmers for clients.
There are many interesting and powerful software technologies in use today – mobile wearable computing, big data analytics using NoSQL databases and fancy-schmancy artificial intelligence applications like Watson that can beat the pants off of humans playing on the Jeopardy TV game show.
But the dirty little secret in software development today is that most companies just want to hire the cheapest programmers.
American companies are wasting beaucoup dollars every hour on software outsourcing companies who charge too much. Outsourcing companies claim expertise in complex software technologies like Android, Ruby on Rails and COBOL. But clients really only care about the hourly rate.
Today Accelerance is announcing three new software outsourcing destinations where our clients can now get the cheapest programmers on the planet!
Africa
Accelerance discovered expert programming performed by Bushman deep in Africa who are expert at wearable computing. In fact computers are the only thing they wear, leading to new uses for laptop computers. If you visit, the trip up the river isn't too bad, except for the leeches. Just bring enough gin to pass the time if you get stuck in the shallows.
Amazon
Deep in the Amazon jungle of South America a race of pygmies are becoming known for their short compact programming style. There is no Internet in the Amazon but they are delivering their source code using flying drones right to your doorstep.
Eskimos
Newly discovered programming teams around the Arctic Circle have deep experience with Cold Fusion software. The low temperatures facilitate the use of this less popular technology which makes up for the reduced productivity of the programmers, apparently caused by their thick woolly mittens.
Did I mention they are cheap? You can get by with paying just a few goats, chickens or narwhal tusks for these programming teams.