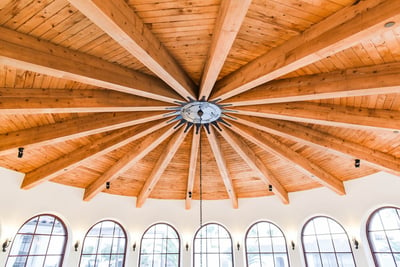 BOTs come in in many varieties. Of course, there are the ones that crawl the web. There are the ones that perform a variety of tasks. Lesser know, is the business structure used by technology companies to establish an operation in a new, unfamiliar market.This BOT is otherwise know as Build Operate and Transfer, and is what I will discuss today.
What is a BOT, Where Did it Originate?
While lesser know, BOTs actually have been around for some time, not exclusively associated with technology.
The original BOTs tended to be for large, capital intensive projects - think bridges, power plants, rapid transit systems or toll ways - that a host entity wanted to get constructed and operating quickly. Here, BOT was a form of project finance where a sponsoring entity would enter into an agreement with an engineering firm to build, a bank to finance, and a management group to operate the project for a set period of time, after which it would be transferred to the sponsoring entity.
So BOTs are popular in cases where the host assembles critical expertise to get an initiative up and running, with the intention of owning and operating when that new initiative is fully functional.
There are a number of flavors of BOTs including:
BOOT - Build Own Operate Transfer

BOO - Build Own Operate

BLT - Build Lease Transfer
How is This Model Applied to Software Outsourcing?
The same dynamics exist for technology companies interested in establishing a presence in a new market. Building a captive near or offshore operation from scratch can be a time consuming and expensive process. It is easier to leverage the expertise and visibility of a local software development firm, engaging them to build and manage a team for a specified period, then transfer it to the sponsoring company.
With a BOT, the company will get further, faster than they otherwise would building a new operation on their own. Beyond technical expertise, the partner firm provides a vital logistical function, providing knowledge of the local market (location, taxes), human resources capabilities (recruiting, training, payroll) and goodwill within the community.
Software outsourcing BOT also comes in a variety of forms, generally oriented around length of engagement and degree of involvement. For instance, a company may wish for the outsourcing partner to establish a new location, with separate and distinct recruiting, training and management functions. Alternatively, a company may prefer the partner build the team at the partner's location, benefitting from their established services.
In the latter version, the company has greater flexibility. They may trigger the Transfer as planned or, if circumstances change, maintain the relationship as is.
What are the Key Deal Points in a Software BOT?
Team Size: What is a realistic team size of the new entity? What would be the minimum team size necessary for the Transfer to occur? Given the effort required to Build and Operate a separate group, sponsoring companies commonly seek a team of 20+ FTEs. Direct management of teams smaller than this can be difficult, as team members can feel isolated, without a clear career path with their remote employer.
Duration: What is the time frame under which a transfer would ideally occur? It is in no ones interest for this to happen quickly: before 18-24 months. A partner in a BOT transaction should not be considered narrowly as a glorified recruiter. They will be vital in establishing a stable, vibrant work culture that will benefit the company for years to come, and will need time to do this.
Composition: What roles will you consider essential, and what will you consider peripheral, for the transfer to occur? The client and its partner must identify core FTEs and work to make those FTEs an integral part of the organization.
Fees: There are three important factors when it comes to fees. First, that amount charged by the partner for FTEs under their management while they build the BOT. Second, the fee charged when team ownership is transferred from partner to company (typically calculated as a percentage of annualized billings at the time of transfer)? And, third, the transfer fee adjusted for tenure of the FTEs at the time of transfer (the shorter the tenure, the higher the fee).
Final Thoughts
Most remote service providers are not interested in BOT arrangements, fewer still have any meaningful experience in the area. For obvious reasons, it is important to do the extra research to the right Partner, the one that will provide the valuable leadership and guidance with this strategic initiative.
When you do, treat them as equals, with a focus on building a lasting relationships: the best business relationships operate this way.
This is particularly true when working with an outsourced software development partner in a BOT. It is important to establish a common understanding of how the BOT will work, renewing this understanding regularly.
By establishing and maintaining a solid, trusting relationship, the company will enjoy greater success through the life of the engagement.