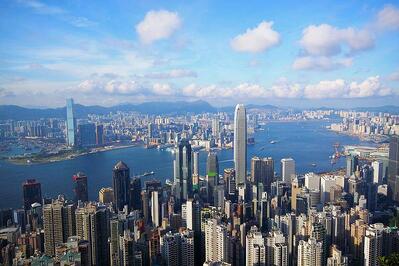 Steve Mezak, CEO of Accelerance, recently sat down with Lawrence Lerner, President of LLBC, a management consultancy providing services to companies seeking growth or change to discuss his more than two decades of experience in software outsourcing to China. In the course of their interview Mr. Lerner provide several tips for developing a successful software outsourcing partnership in China.
Choosing a partner for outsourcing a software project or part of your business requires a lot of research to ensure a good fit. Once you choose a partner, it is vital to establish a solid working relationship. If your new partner is in China, don't use the distance as an excuse for not meeting face-to-face.
"Get to know your partners, visit them, invest in upfront meetings and spend time transferring business knowledge," said outsourcing veteran Lawrence Lerner. "Have them visit you if you're building some sort of embedded system. The first 3 months will define your entire relationship, so it's critical to start off right."
During your initial visit, Lerner said there are 5 key things to do:
Set expectations properly
Make sure agreements are clear and have service level objectives that your partner is capable of
Piloting is key, so make sure you both understand what that objective is
Keeps business goals and objectives in mind during your discussions
Break out goals into business objectives into technical objectives that can be defined, developed, tested, and measured
With outcome-based outsourcing catching on, Lerner suggests applying this to your new partner in China. "It is the way of future and we'll see more of it," he shared. "What I've seen be successful with outcome-based engagements is you and your partner agree on the software being complete by a certain date. You'll have so much uptime in your system rather than going back and forth on penalties, timing and materials.. It requires a lot of clear communication, but it's worth the effort."
Lerner also said that a revenue-sharing, or savings-sharing, approach is another good option, as it is very advantageous to both parties. "There should be a bilateral-type objective in the contract," he said. "The client needs to know their own business goals as well."
In general, Lerner said that visiting China is a great experience. "People in China are very welcoming, Shanghai is beautiful and modern – the government has put a lot of money into building high-density cities."
As for books to prepare you for your visit, Lerner really likes Kiss, Bow, or Shake Hands. "It gives you a good snapshot of cultural nuances for many countries beside China, including what to expect from your hosts. Of course, there are lots of great resources on the Internet too."
To learn more about how the Software Outsourcing to China, or to discover how an Accelerance Partner can assist you with your IT or software development requirements, please contact us today at 877-992-2235 x 100 or by email at info @ accelerance.com.