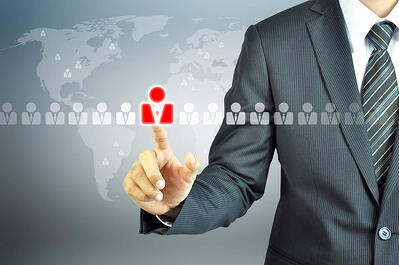 At Accelerance, we consistently deliver skilled teams of software developers our clients need by selecting and assessing global software development shops through our Partner Assessment program.
This program uses a comprehensive remote and onsite screening process to vet and document a partner's infrastructure, culture, management, technical leadership, financial stability, human resources, development and methodology best practices, and current clientele feedback to ensure Accelerance clients are receiving great development services from great partners.
Here's additional information on the Accelerance Partner Assessment Program and how it can benefit your software development business.
Research and Accountability
We collect data on software development companies from around the world, picking only the best to be a part of our partner program. Not only do we value quality, but we also ensure a comprehensive selection of technology expertise via our global network of partners, each of which is passionate about just a few core technologies as opposed to being technology generalists. For example, we have plenty of outsourced software development partners with niche expertise in areas such as Python/Django, Node.js, Java, .Net and Mobile development across Latin America, Asia and Eastern Europe.
There are certain criteria taken into consideration when seeking out partners, including scalability, industry and vertical expertise, price points, and regional considerations. Our partners need to have between 25 and 1,000 resources in order to be "Big enough to scale but small enough to care" as we like to say. Accelerance also requires that more than 60 percent of a partner's work is performed for the North American or Western European markets. All of these stringent standards help us connect our clients with the perfect software provider every time.
Finding the Right Partners
We find partners through a variety of methods, including referrals, country-specific technology directories, and personal networks we've developed over the years. Once we've identified an outsourced software development shop we're potentially interested in, we begin the screening process. This process involves conducting video conferences, in-depth interviews, multiple RFI surveys, an evaluation of employee skills, and extensive reference checking.
On-Site Review Process
After a potential partner passes the initial screening, the process is not yet over. All our partners require an on-site visit for full certification. That's where Accelerance can get the complete picture of a software vendor by interviewing employees and reviewing management capabilities. These on-site visits usually last anywhere from 2 to 4 days, and they allow us to determine if a company ultimately merits certification through the Accelerance Partner Assessment Program.
After a company has been selected, we initially test the new partner on smaller pilot projects, eventually building up responsibilities and offering more complex projects as the software vendor proves its value to our clients.
We are constantly evaluating our partners, ensuring they meet quality and communication standards. That means reaching out to our partners on a daily basis, and conducting quarterly evaluations with both our clients and partners. When partners fail to deliver to clients or receive consistent negative feedback, Accelerance replaces these partners with other that can meet our clients' needs and expectations. On the other hand, partners that perform well benefit from increased work and project allocation.
Ultimately, our partner assessment ensures our clients can grow and succeed by providing them the talent and the truly strategic relationship they need at a cost-effective price.