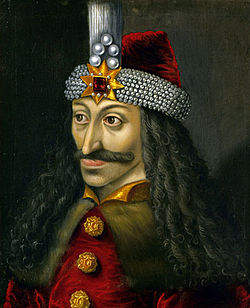 Accelerance is constantly adding certified partners around the world to have the best developers available to our clients, with Romania serving as the home of our latest partner. Our partner there are expert at putting together engineering teams that can create web and mobile apps, with a specialty in Microsoft .NET and iOS application and design.
But Yikes! Romania was also the home of Dracula! Would you dare to outsource to Romania? Don't let the fear of outsourcing (or vampires) keep you from missing out on a country that offers so much programming talent.
Finding the Real Dracula
It is easy fall prey to myths and misconceptions, especially ones that have been part of popular culture since your childhood. On our recent assessment trip to Bucharest, the capital of Romania, we managed to avoid vampires, and we didn't need any garlic either. Instead, what we found was a dedicated company that produces quality programming for low cost. We also learned a bit about the real Dracula, known as Vlad the Impaler, from locals.
Sure, by today's standards Vlad wasn't the nicest guy, but he was also a ruler during a turbulent time in history. Romanians view him as a national hero for successfully defending the country from thieves, helping restore order to the land, and even successfully defending against Turkish invaders who feared his methods of impalement.
The Turkish empire at the time was a big threat to all of Europe, and Vlad Tepes—Vlad the Impaler's real name—was recognized as a hero in many other European countries, with the king of Hungary, Sigismund of Luxemburg, knighting Vlad into the Order of the Dragon for protecting Europe on the battlefield. That was just the tip of the iceberg though, with princes from Genoa to Germany—and even the pope—praising Vlad Tepes.
The West's Relationship With Dracula
After the fall of communism, the Romanian people became aware of the novel Dracula that was and still is popular in the west. American and British tourist showed up wanting to see the sites where Dracula lived and did all his evil deeds.
The Romanians weren't quite aware of what these visitors were referring to, but quickly realized that there was a fledgling tourism opportunity. They created tourist sites and guided tours to sate the west's hunger for all things Dracula. Even if these tourist creations were a bit tacky and contrived, they only helped cement the legacy of vampires in Romania.
Bram Stoker based his novel Dracula on the real life historical figure Vlad Tepes. Although there is no evidence that Vlad the Impaler was a real vampire, it's fun to stretch the imagination a bit. At the same time, vampire stories have been a part of the myths and folklore of Romania for many centuries, and Bram Stoker likely came across these myths while doing the background research for his novel. That research did NOT include actually visiting Transylvania or any part of Romania to get the real story on Vlad the Impaler.
Unlike Bram Stoker, Accelerance does go onsite to directly assess and certify all of our software outsourcing partners. That's why you only get the facts when working with Accelerance. Ultimately, the only real thing to fear is how your business will suffer if you put off the cost savings and talent available to you through outsourcing. Stop torturing yourself. Like all Accelerance certified partners, choosing one in Romania is a safe choice, and we double-dare you to try them out!