With the increasingly digital world we live in, the opportunities in software development grow bigger every day. Companies need to expand their teams, and there's really only two options in hiring software developers: either build internally or outsource
Demand for developers has also made the cost of acquiring employees higher, as wages rise and the available talent pool struggles to keep up. This is what makes outsourcing software development so attractive. Let's look at the differences.
Option No. 1: Build an Internal Development Team
If you opt for an internal team of FTEs for software development, be prepared for a long recruiting search and large compensation packages once you find your candidates. According to Payscale, the average developer makes nearly $70,000 a year -- although you may pay more than $100,000 yearly for the best developers.
The 2017 Salary Guide from staffing firm Robert Half Technology illustrates where salaries are going. Among the most in-demand jobs will be full-time and contract developers for web, software and mobile applications. Great if you're a developer. Not so good if you're looking at hiring software developers
In addition, the Robert Half Technology Salary Guide found this data regarding salary increases during 2017 alone:
Mobile Applications Developer – 3.4 percent increase to $118,750 - $182,250
Lead Applications Developer – 3.9 percent increase to $115,000 - $167,000
Software Engineer – 5.2 percent increase to $108,250 - $164,500
Software Developer – 5 percent increase to $ 93,000 - $155,000
Developer/Programmer Analyst – 4.3 percent increase to $83,000 - $143,250
Others report these salary insights:
Inc.com

reports that software engineers across the nation make $104,000 a year on average, but for companies like Apple and Amazon, salaries are around $200,000 a year when you include equity and bonuses. The article cites a report by

The Information

and notes Airbnb is at the top of the heap with compensation in the realm of $312,000 per year.

A Senior Software Engineer or a Senior Backend Developer can command $130,000 to $150,000, says

Built In NYC

.

A base salary for a Pitney Bowes Senior Software Developer, per

Glassdoor

, is $101,463.
If you're in the market for software developers, this could be unsettling but important information: "To remain competitive, especially in the technology and finance fields, it's crucial to have a solid understanding of salary trends for specific roles in your area," notes Paul McDonald, senior executive director at Robert Half.
If you choose to bring software development in house, be prepared to offer highly competitive salaries to attract the brightest software engineering talent you need, and that's assuming you can even find them. "In-house software development can be expensive," says writer Dianna Labrien in a Tech.Co article. "Skilled programmers can demand handsome salaries and are often very difficult to find." In addition, The Salary Guide points to a shortage of qualified technology candidates, which will lead to even greater salary gains in the coming year.


---
"To remain competitive, especially in the technology and finance fields, it's crucial to have a solid understanding of salary trends for specific roles in your area…"
---
Option No. 2: Outsource Software Development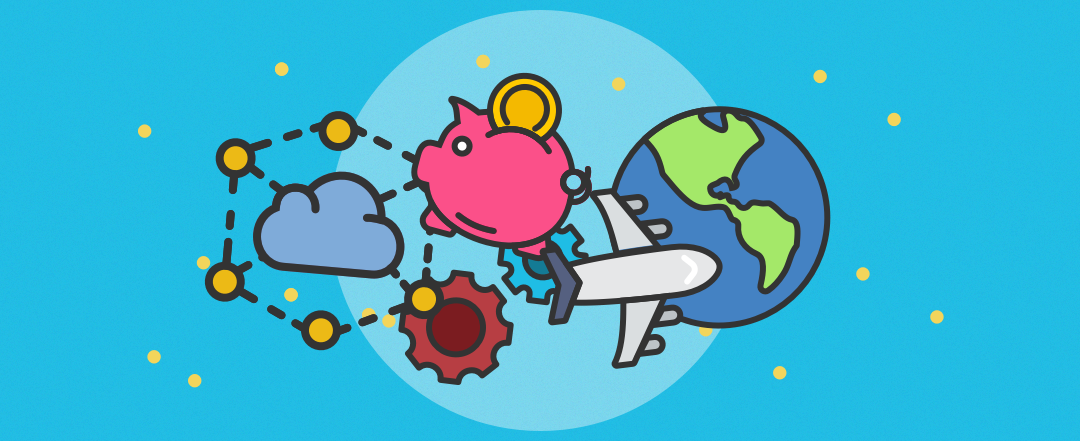 The reality: It's not getting easier or more affordable to hire in-house software developers. If anything, it's becoming harder. More organizations are turning to outsourcing as a result.
When companies use outsourced teams to develop software, they gain more benefits than just good code and a great product. Participants in the annual Robert Half Technology Salary Guide cite these other outsourcing advantages:
Access to specialized skills or knowledge (35 percent)
Support during peak workload periods (22 percent)
Reduce hiring costs (21 percent)
In general, atmospheric salaries and a dearth of viable candidates have forced more companies to seek talent and lower costs by hiring software developers offshore or nearshore. Rates are lower, and you get world-class engineers who are ready to deliver quality software.
A single budgetary number you can use for global software development is around $25 per hour. That's an average blended rate and you'll pay less than that in some locations and more in others. In comparison, the absolute lowest blended rate I've heard for U.S. software developers is around $40 per hour. But cost is just one factor to consider when you select a global software development team. What sense does it make to pay for a cheap programmer that cannot deliver quality software?
So far, offshore markets haven't been hit by the talent crunch, so cost-effective and quality developers are out there. What does require caution is selecting the right outsourcing advisor to guide your journey. You can quickly find a global software development team in the right place and for the right price through the Accelerance Global Network.
Contact us to learn how we can connect you with the right team.
Steve Mezak is the founder and CEO of Accelerance, Inc., a leader in global software development outsourcing, as well as the co-author of Outsource or Else. How a VP of Software Saved His Company. Download the book and additional insights on outsourcing software development at the Accelerance Resources page.