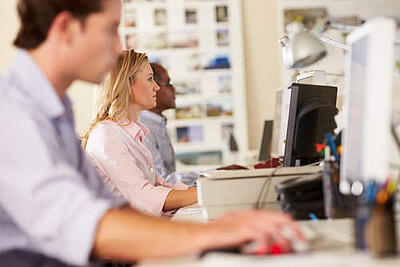 Many agencies now achieve significant results for their clients by outsourcing development of certain website projects and web apps.
Successful use of such outsource resources requires a disciplined approach that overcomes the natural difficulties of geographically dispersed development projects.
It is a simple fact that most clients turn to their digital agencies more for strategic guidance and creative insights than tactical execution of many tasks. Likewise, it is impractical today for agencies to maintain a competent and efficient web development team for sporadic or periodic projects.
Scalable and Responsive Process
The use of qualified development teams in an outsourcing development environment allows for scalability and more rapid response times to large and small projects.
Agencies now understand the need to discuss such outsourced development with clients and explain both the benefits and the processes involved. Those processes begin the same as any project done in-house. This includes a detailed discussion of client expectations and capturing the vision for the end result. Once that effort is completed, it is more practical to introduce and manage the third-party development team.
Improved Communication and Success with Outsourcing
Clients will benefit from allowing the agency to manage the outsourcing development projects because of skills and relationships developed for such efforts. While agency personnel have comfort and expertise at managing such projects, clients will find it far more difficult to utilize such resources and avoid potential pitfalls on their own. Also, agency personnel are local and in constant contact with the client, eliminating many of the issues of distance and time zones.
When executed correctly, this makes the actual outsourcing development effort somewhat transparent to the client. By using the same proven methods for managing any such web development project, the agency remains the primary contact point and is responsible for execution. This methodology includes a clear definition of costs, deliverables and milestones for the project.
On-Going Support
One additional aspect to discuss when outsourcing development projects is ongoing support and maintenance of the final project. Depending on specific circumstances, the agency may continue to oversee the relationship or choose to pass it on to the client after sign-off on the original project.
Take-Aways
Agencies find it difficult to impossible today to provide the web development resources many clients require.

The advantages of outsourced development are now acknowledged by most agencies and industry professionals.

An agency will ensure effective use of outsourcing by developing internal capabilities to manage the process and make it transparent to the client.