Recruiting the best software developers ensures the innovation your project needs, helps provide out-of-the-box solutions, and offers the technical know-how crucial to tackling any complex project.
At the same time, there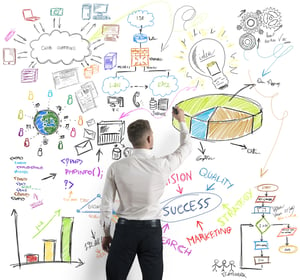 is no doubt that a talent shortage in the software development industry persists, with much of the best domestic talent already placed with the best companies or looking to start their own ventures. Thankfully, by utilizing the following tips, you should be able to overcome these challenges and ensure you hire rockstar developers who can fulfill your software project needs completely.
Take Your Time To Hire The Right People
Start off by asking yourself the right question in order to hire developers that are the right fit. Will you need a full-time developer or is this a simple short-term contract? Do you need a Ruby on Rails expert, a front-end developer, a back-end developer, a developer with C++ experience, or a developer with mobile skills? It's important to first define what you need and then find A-level developers that fit that need. Not only will A-level talent provide you with the skills you need, but they'll also attract other talent that wants to work with the best in the business.
At the same time, you don't want to hire rockstar developers that don't work well with others. Your team needs to develop and grow together, and even a great developer who can't communicate or rubs people the wrong way is guaranteed to result in project failure.
Motivated By Work
The best developers are often motivated by a great and challenging project, and these are the developers you want to work with. That means you should be searching for developers that aren't only working for big pay and incentives. These developers often will only be looking to put the minimal amount of work in order to get a paycheck. You want developers who want to build a great product and who take pride in their work.
Hiring Process
When you hire developers, don't be afraid to ask for code samples, references and even offer a few tests to ensure your applicant's coding and technical skills are up to par. At the same time, examine their demeanor and communication skills to make sure you can work with this developer over the long-term, even if it's only a short-term project. That means asking the right questions about their experience on previous projects, how they might tackle a particular problem that you could see arising, and how they plan to maintain deadlines throughout a project's life. This will help you ensure that should a problem arise, you have the confidence and communication options you need to overcome every obstacle in the development process.
Think Globally By Outsourcing
Many times you don't have the in-house talent to complete a project and simply can't find any more cost-effective talent in the domestic marketplace. Simply put, the best talent is often offshore. Global talent is the type of talent that allows you to quickly scale your project up and offers you the flexibility and skills you need to overcome domestic talent shortages.
Not only is outsourced talent going to offer you a broad range of skills and ample experience for your project, but it will also come at a serious cost advantage over domestic developers. However, finding the "rockstar" out of a wide field of outsourced developers isn't always easy, which means using a outsourcing consultant like Accelerance can help you find the right developer for your project by drawing from their wide pool of certified outsourcing partners. Ultimately, Accelerance helps you through each step of the outsourcing process in order to connect you with the best talent out there.