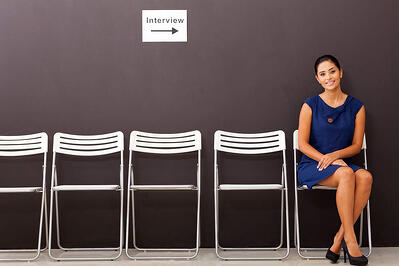 When you're considering outsourcing software development, it's important to know the team you'll be working with can meet your standards and deliver the right results.
Before outsourcing a vital project, it is important to first know how to outsource. With the help of an outsourcing advisor like Accelerance, you can learn the necessary steps to do so effectively, avoiding common pitfalls.
This includes learning about the company or companies with whom you'll be working: can they meet your standards, delivering the intended results?
Here are some of the methods you should be using to ensure your business finds the right software outsourcing partner.
Preparation
Whenever you make a business decision, you want to have a plan backing that decision, accounting for every conceivable variable. With Accelerance's advisory service, we coach our clients on the best outsourcing strategy for their specific development goals and business model, helping you make your outsourcing plan as airtight as possible.
There's never just one set strategy for software outsourcing. For example, a business might need programmers who know Java while another needs developers who specialize in building apps for mobile phones. There could be a team of developers that can build an application from the ground up, while others are experts in debugging code. The possibilities and client needs are endless, which is where Accelerance can help.
Accelerance helps you carefully define your need and advises on the outsourcing strategies best suited for you. Sometimes it makes sense to have a mix of in-house development and offshore talent, and other times it makes sense to create a whole offshore subsidiary. Ultimately, we provide the strategic preparation you need to save money and ensure quality programming.
Phone Interview
Phone interviews are the first step in the research process, helping ascertain budget constraints, talent needs and security concerns. Arranging a phone interview with different service providers also provides you with the opportunity to get a feel for the kind of software outsourcing providers you can work with. Ultimately, this better allows you to pick the one that best suits your needs.
Accelerance will help you prepare for this call, identifying vital questions that need to be asked. For example, how do they handle IP? How do they hire, motivate, and retain employees? Do they have a continuing education program? What is their Power supply like? Do they have a backup generator? The list goes on.
On-Site Visit
Although an on-site visit is optional, it's an excellent way to really understand the developers and managers you'll be working with. You're able to get an idea of how developers work, what kind of output is produced, and how the teams interact.
In many instances, you'll also be able to speak with the owner or CEO of the operation, where you can get a complete understanding of the company and its culture. An on-site visit provides the personalized experience that takes a lot of the uncertainty out of outsourcing for many software companies. Meeting people face-to-face ultimately helps set up a good business relationship from the very start: an important factor when working across borders.
Pilot Project
A pilot project is optional but often necessary if you haven't outsourced before or have a complicated project that has a lot of variables at work. Many opt for a pilot project regardless of the circumstances, simply because they want to know the quality of programmers and the team they're working with. Usually pilot projects last 3 to 6 weeks, and allows you to assess the quality of output and how a team fits with your company's goals.
Software outsourcing doesn't have to be complicated. You will greatly increase your chance for success by following these Accelerance-approved steps: adequately prepare, take advantage of phone interviews, consider an on-site visit, arrange a pilot project. Doing this will give you the information you need to select the ideal Partner, greatly increasing the chances of a successful engagement.
Accelerance has been connecting software companies with the right programmers since 2001. Helping business cut costs and remain competitive in a challenging global market. We look forward to doing the same for you.