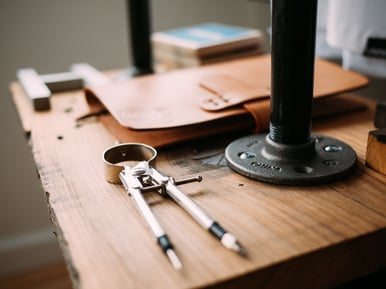 Cloud computing has become increasingly popular in recent years. And although it was once thought of as merely a springboard to true public and private clouds, the hybrid cloud has proven itself to be the ultimate destination for enterprise IT. A hybrid cloud is created when at least one public and one private cloud instance are combined. This model enables enterprises to maintain and reestablish control over their IT environments, as well as send non-critical workloads to the public cloud to take advantage of its flexibility and scalability.
It is now the most commonly used model in large organizations. Vendors including RedHat, Amazon Web Services (AWS) and VMware have developed their own hybrid cloud services. Third-party businesses are also creating their own tools to manage and deploy hybrid clouds. Even companies on the smaller side can use the hybrid cloud to employ a combination of the public cloud's services they have secured on their own private networks.

Challenges
The hybrid cloud takes advantage of the benefits of both public and private clouds. However, it doesn't do this without facing a few risks, and deployment isn't always simple. Creating a hybrid cloud environment is a complex job. There are a lot of networks and datacenters to consider, as well as software and services, and getting a handle on them all can lead to headaches.
Managing applications running on-premises and in the cloud is no easy task either. Hybrid clouds are relatively new for many businesses, and keeping a handle on them can be a challenge for CIOs and IT leaders. Companies face issues with application and data integration and migration across environments. Because IT teams have to migrate their company's data in a time efficient way, security and stability can be sacrificed in the process. Another major hurdle is that the bulk of the cost and effort for any IT project is typically consumed by the integration process. This is especially true in cloud computing, when integration could require new processes that might be unfamiliar to the in-house technical team. Making sure everyone – and everything – plays well together can throw a wrench into even the best-laid plans.
Debates surrounding the hybrid cloud model's security still linger due to many factors, such as lack of data redundancy, compliance and poorly constructed service level agreement (SLAs). Administrators have less experience in managing risk in this new model, too, which in itself generates more risk. However, many of the challenges associated with the hybrid cloud can be resolved by introducing cloud bursting and disaster recovery in what could be a more effective manner.
Also, partnering with a knowledgeable hybrid cloud service provider that possesses the specialized expertise in hybrid cloud migration can help organizations through these challenges so they can achieve a simplified journey to the hybrid cloud at the fastest rate possible. This will allow organizations to experience the benefits of an updated high-performing data center, as well as decrease their ongoing operational expenses.

Benefits
Despite the challenges of the hybrid cloud, many businesses are in favor of adopting the model due to its overwhelming benefits. According to Gartner, Inc., hybrid cloud usage is expected to grow immensely as more and more organizations shift to the environment. It is estimated that at least 50% of large enterprises are likely to employ hybrid cloud deployments by the end of 2017 – a pronounced growth potential.
The hybrid cloud offers significant cost benefits over traditional on-premises only environments. By leveraging the benefits of the hybrid cloud, your business can reduce overall total cost of ownership and improve cost efficiency. In addition to cost structure effectiveness, employing this model can also offer your organization better control, reduced risk and improved performance.
Similar to the public cloud, the hybrid cloud is also user-friendly and provides great versatility. Businesses can ramp up quickly, purchasing only the processing power they need, even for a short period of time. But the beauty of the hybrid cloud is it also provides the control and enhanced security previously exclusive to the private cloud. Due to this combination, it is greatly preferred by businesses because are still able to retain control over their data while enabling them to scale up or down as needed – they get the best of both worlds. Most companies prefer to run applications that are core to their business on-premises and run their other applications on the public cloud without having to lose any control over their data.

How to Succeed
To ensure that your company succeeds in this endeavor, you should first ask yourself a series of questions before deciding to employ a hybrid cloud model, as well as choose which hybrid cloud architecture is the most suitable for your environment. What are the biggest ways we will employ the hybrid cloud over the next year to year-and-a-half? Which on-premises platforms do we actually want to use? How will we manage the hybrid environment, and exactly which skills will be necessary to deploy, maintain and operate our new hybrid system? How will it integrate with our current operations? Evaluate where the public cloud makes sense and decide which workloads belong in which clouds.
Once you can answer these questions, companies should prepare your IT houses as soon as possible to support the hybrid computing scenarios that will soon be available. Anticipating certain changes in key areas can offer your organization an accelerated and less stressful transition to this model. It is critical that the business, IT organization and the IT infrastructure are ready for a successful transition. This lays the foundation for success and helps you sidestep any security issues down the road. Just make sure your existing network is ready for the migration.
The debate on whether public or private clouds are better suited for businesses is coming to a close, and the winner is the combined force of the hybrid cloud. The hybrid model enables organizations to obtain the maximum benefit from a cloud infrastructure. Although perceived risks remain, several new management tools are quickly closing that gap, allowing data and applications to be managed seamlessly in combined IT environments. With the capacity to significantly increase your computing power without increasing your IT budget among other checks in the plus column, the benefits of the hybrid cloud greatly outweigh any challenges.
The hybrid cloud is ideal for collaborative global software development because development and testing can be performed in a production-like environment, and applications can be deployed and scaled in a matter of hours rather than days or weeks. At Accelerance, we've been helping clients with the move to the cloud for years. For companies looking to plan a successful move to the hybrid cloud, it is necessary to link up with a business partner that can help tailor the migration to your organization's unique needs.
Accelerance's Certified Expert (ACE) partners include software development companies that are experts in all cloud computing technologies. Contact Accelerance today to find a partner that can help you with your hybrid cloud deployment!