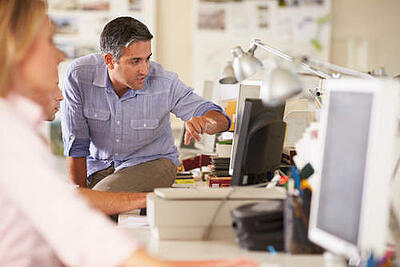 Agile software development provides an iterative approach to software development.
I say this because the traditional method for outsourcing was to go with an offshore providers on the opposite side of the world so that development would never stop. As the local team finished, they would pass off what was done so that the next team could pick up and continue. Eventually, the project finishes, with the hope that the continual development shortens the schedule.
While you certainly may gain a speed benefit to this strategy, it can easily be squandered by a period where your teams take more than one iteration to answer a question that blocks progress. Essentially you're gambling that there are few, if any, blocking issues that halt continual 24-hour development for 24 hours or more.
As we know, Murphy's Law is everywhere. I've seen too many projects derailed due to this. So you need to outsource the right way. Enter nearshoring and agile development.
Outsource Agile Software Development Using a Nearshore Strategy
Working with a service provider using the agile software development approach turns that approach on its side. You still get the benefit of lower cost developers with the needed expertise from a nearshore provider, but now the distributed development team is on the same schedule. Daily scrum and team meetings happen during normal work days. The combined team now gets all the benefits of the Agile development approach, without the hassles of dealing with a dispersed development team spread across multiple time zones. In the end, the key thing you get is rapid response to change. Requirements and strategies can evolve as each release comes out versus having to wait for a big release at the very end and discovering an assumption made early on was totally wrong.
Outsource agile software development using nearshore techniques and you will not regret it.
Nearshore Connections
When going with this nearshoring approach, each area of the world that does primary development has a lower cost alternative to keep costs down. For instance, those companies with a North American base will find a provider with developers in Latin America. Western European countries like England, Netherlands and Germany will use nearby Eastern European countries like Ukraine, Belarus or Romania. Doing development in Australia, then consider India and southeast Asia as the source of educated but inexpensive labor.
Communications
When using agile software development methodology with an offshore or nearshore development team, it is imperative to keep the lines of communications open. The local development team and project management must be able to connect with the remote team frequently during the day. Remember that agile development is not a pass off and do approach but one that works iteratively. Both the local and remote teams must be able to frequently present completed iterations to project managers to ensure progress is being made in the right direction towards the end goal, the successful delivery of a finished product.
If you're ready to outsource agile software development to more effectively run your business, contact us here at Accelerance. We'll put you in touch with nearshore firms that we think would be a good fit for your project.