We all know that U.S. companies have been outsourcing manufacturing to Mexico (including maquiladora relationships) for decades. But, software development outsourcing to Mexico is relatively new.
Accelerance specializes in understanding the world's software outsourcing landscape. We've been traveling the globe to find the best offshore and nearshore outsourcing firms for almost 20 years. We reviewed software outsourcing companies in Latin America to find the best outsourcing companies in Mexico.
Ryan Schauer, Partner Success Manager at Accelerance reviews why you should outsource to Mexico
Bottom line - we like Mexico as a choice for your software development outsourcing needs. You'll find great software talent, plenty of emerging technologies and affordable rates that help lower your labor costs.
Top Industries: The top industries in Mexico include automotive, manufacturing, telecommunications, agriculture, banking and finance.
Diversified Economy: Mexico is in in the top 20 of global economies and a key business partner for US companies. Their economy is driven by multiple industries, including manufacturing, agriculture, and technology.
Top Technologies: Mexico features expertise in Web Development, Mobile Development, Blockchain, IOT, and Analytics.
Proximity: Mexico is a few short hours by plane - and even by car from the US. Their time zones overlap perfectly with the US.
Education: Mexico has a strong education system for engineering and computer sciences. This will provide a strong pipeline of college graduates for years to come.
Standard of Living: Mexico offers a low cost of living and in turn provides reasonable hourly programming rates.
Talent Pool & Education
Mexico is full of highly-experienced and educated software developers that offer cost-effective rates. Each year, Mexico graduates more engineers than the US. This class of college-educated technologists, like the rest of Mexico, has a strong cultural affinity and history with the US. It is very common to have friends and relatives across the border in the US.
Language
English is spoken by most white collar Mexican business professionals, including IT professionals and engineers. Any Mexico company of size, and any company doing business outside the borders of Mexico will have significant English language fluency.
We would also like to emphasize that Accelerance Certified Partners in Mexico have staff throughout their organizations who are proficient in English.
Economic Outlook
Mexico has the second largest economy in Latin America and the 11th largest in the World. The country's largest trade partners are the United States, China, and Japan. Since the implementation of North American Free Trade Agreement (NAFTA) in 1994, trade has tripled to the U.S. and Canada. The imminent USMCA (championed by Trump in 2018) will continue to ensure Mexico and US have robust business dealings with each other. Mexico offers a stable economy and the Mexican government has invested in initiatives to bring US-based companies into the country, as well as position Mexico as an outsourcing vendor for US companies.
Mexico's top universities, including Universidad de Guadalajara and Tecnologico de Monterrey, are pushing hard to create the talent Mexico needs to grow and develop its tech ecosystem. In a country where over one-third of the population is under 25 years old, and three million people are enrolled in university, the educated middle class is growing very quickly. Mexico reportedly graduates over 120,000 new engineers a year and the Mexican government is working hard to create tech jobs locally, through programs like Reto Zapopan, to keep that talent local.
Political Conditions
Some companies are hesitant about outsourcing to Mexico because of concerns related to travel and violence, especially at the border. While you need to be aware of the potential for violence when traveling to Mexico, what's reported in the media affects only a very small percentage of the Mexican populace. Despite the concerns, Mexico is stable in terms of its political status. Mexico's president Andrés Manuel López Obrador is pushing groundbreaking reforms like closing corporate tax loopholes and liberalizing the telecom industry.
Morelia, Mexico
A Digital Explosion Makes Mexico Software Development Outsourcing a Great Option
Mexico is rapidly maturing in their ability to provide services internationally in the new digital economy. As a national priority, Infrastructure is continuing to improve. As evidence of this, cloud computing usage for Mexican companies jumped from 25% in 2013 to 84% in 2016, and is still climbing. This is important to U.S. companies who are looking at Mexico for software development outsourcing, Reliable phones, internet, and power are essential for outsourced software development companies and the customers they collaborate with.
In March of 2018, Mexico received high praise from the global tech community for becoming the first country in Latin America to enact fintech regulations. By leading LATAM in regulation reform, Mexico is unleashing the potential of blockchain technologies to address problems of political transparency and financial inclusion which plagues traditional banking models.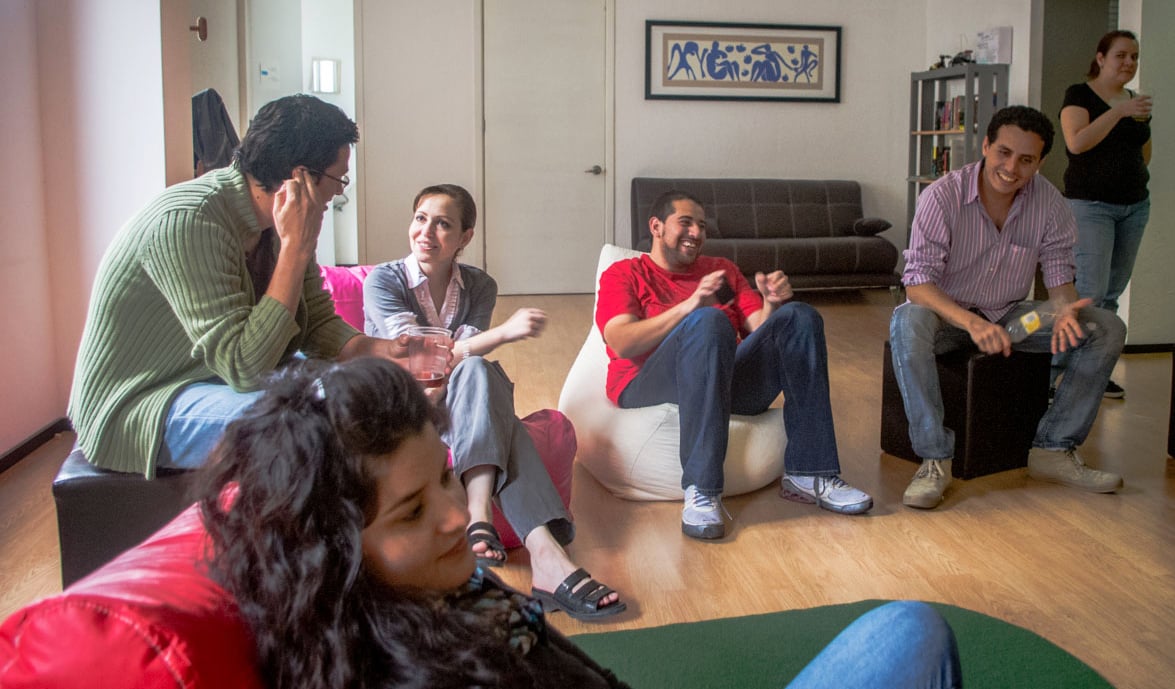 A day in the life of one of our Mexican Partners
Surprisingly Attractive Rates for Software Development Outsourcing in Mexico
With Mexico being so close to the U.S., you might be surprised how much lower programmer rates are in Mexico...but - they are! Industry experts conclude that you can get 3-4 developers in Mexico for the price of 1 in the U.S. … with a level of talent and capability equivalent to domestic options.
How to Reduce Risk with Mexico Software Development Outsourcing
Outsourcing your software to Mexico is a good strategy. But you must consider and manage risks that come with development in Mexico. At Accelerance, our focus is on helping tech and business leaders reduce risk with offshore and nearshore software development. Based on our experience with Mexican software development companies, here's a few tips to help you avoid risk when choosing an outsourcing software development team in Mexico.
Be Prepared for Cultural Dynamics
Mexico citizens have a significant affinity for U.S. culture and are generally "well plugged in" to politics, entertainment, and other events in the U.S..
However, our experience is that you need to consider important cultural differences in Mexico - similar to differences that we have observed for outsourcing in India.
Sense of urgency. To be fair - U.S. is "off the charts" compared to most of the globe in terms of time and deadline sensitivity. The Mexican culture, like most of Latin America is decidedly more laid back and are generally less deadline-focused. Our clients know that Accelerance-Certified Outsourcing Partners recognize the importance of being time and deadline sensitive. They have management processes in place to mitigate this point-of-concern for U.S. Clients.
Deference. There is a tendency for Mexico business partners to be deferential, almost passive, in their dealings with a U.S. Client. We advise U.S. companies to be highly intentional in how they communicate to their partner in Mexico. Your instructions and expectations must be clear. When you want advice or input - ask good questions.
Overlapping Time Zones and Proximity
Latin American Countries, and Mexico in particular are very attractive options for U.S. companies because time zones overlap perfectly with the U.S. As the closest U.S. neighbor to the south, Mexico is very easy to reach in person: often just a few hours by plane - or even by automobile.
Hire a Domestic Project Manager
In our experience, companies outsourcing software to Mexico are more successful when they use a domestic onshore project manager. Over our years in the industry, we've seen companies succeed with outsourcing - and, unfortunately, we've seen companies struggle. That's why we've made it our mission to help your company reduce risk and protect your investment with coaching services that steer your team away from risk and toward best practices that drive software outsourcing success.
You want maximum value for your investment in software development outsourcing. Accelerance knows that there are three critical aspects you must have to make outsourcing successful.
Prepare your company for outsourcing

Hire the right outsourcing partner

Execute the relationship in a successful manner
Accelerance Coach is the only service of its kind in the industry that ensures your outsourcing succeeds. All business goals are met. Highest possible value is achieved from your outsourcing investment. With our Coach services, we help you plan for your software outsourcing engagement. We help match you with the best fit partner for your needs and your company. We can walk with you through the entire engagement - from kickoff to closure.
Ask about Accelerance Coach services.
Best Cities to Find Mexico Software Development Outsourcing Companies
In our examination of software development outsourcing companies in Mexico, Accelerance found the best tech talent to be centered in Mexico City, Guadalajara, and Monterrey.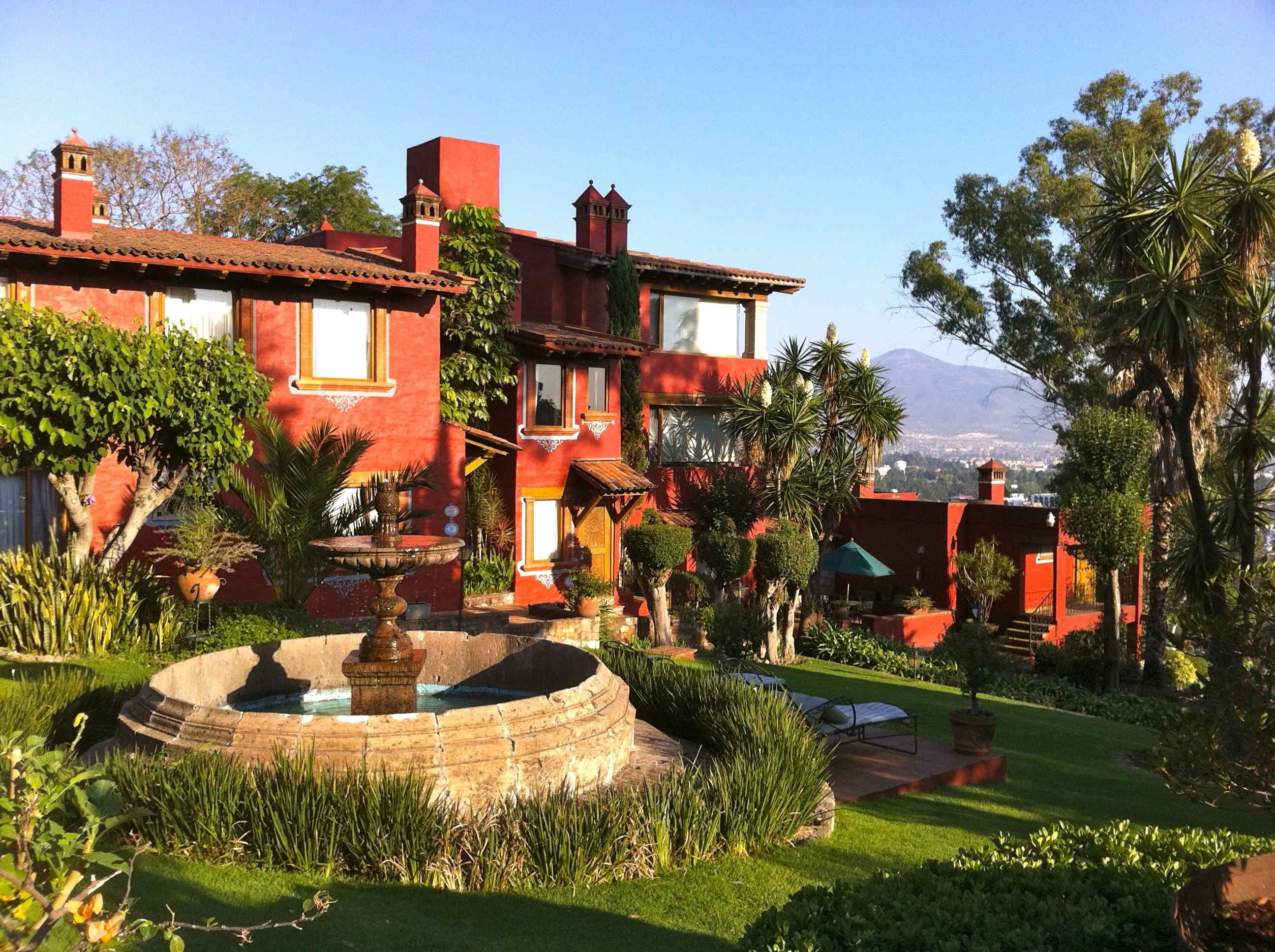 Mexico City
Mexico City is significant by any measure you wish to use. With a metropolitan population in excess of 21 million residents, Mexico city is the largest city in North America and seventh largest city in the world. Its economy is also the eighth richest metro area in the world. It is a true international city. The attraction of Mexico City is strong to young high tech talent. Part of the evidence of that draw is over 1200 tech startups in the area.
Guadalajara
Guadalajara has recently emerged as the Silicon Valley of Mexico: Software design and development and even R&D has found a home in Guadalajara. Lccated in the western-Pacific area of Mexico, the greater metropolitan area of Guadalajara boast a population of over 5 million, which makes it second in size only to behemoth Mexico City.
Guadalajara is capital of the state of Jalisco, and the region is a true mecca for IT talent. Over 8,000 engineering and tech students graduate yearly from the 30+ Tech Schools and universities in the area. Household names like Cisco, HP, Intel, and Oracle have established offices there.
Monterrey
Monterrey is home to the Monterrey Institute of Technology (Tecnológico de Monterrey) also simply know as "TEC". Monterrey is a relatively affluent city, with one of the highest per capita incomes in Mexico. The city is home to major international companies including, Accenture, Samsung, Toyota, Dell, Johnson Controls, LG and SAS Institute.
Discover the Top Software Development Outsourcing in Mexico
Accelerance is a U.S.-based consulting firm that helps technology leaders create effective strategies for global software outsourcing through better planning, partner selection and ongoing management. Unlike do-it-yourself outsourcing which can be hit-or-miss, Accelerance delivers a proven methodology for outsourcing that identifies and manages risk and optimizes results so that clients gain all the benefits of high performance global partnerships.
Locating and vetting software companies around the world is what we do. The Accelerance research team has investigated the very best companies in Mexico and we've identified top vendors in Mexico that meet over 500 outsourcing readiness criteria.