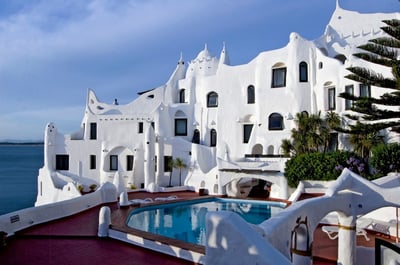 We may have been a little presumptive when we told you everything you needed to know about outsourcing in Latin America. While Argentina, Colombia and Peru do present great opportunities for outsourcing your software development projects, we thought we'd dig a little deeper into the lesser-known South American countries Venezuela, Uruguay and Bolivia to provide some background on their cultures and how they might be the home of your next software developer.
Struck by its first region-wide economic downturn since 2009, 2015 was a difficult year for economies across Latin America. However, with a rebound expected in 2016 and a strong U.S. dollar, our neighbors to the south offer some key advantages for outsourced software development teams. Full workday overlap, excellent English speaking skills and a close travel proximity are just the beginning of what you will find working with firms in Latin America.
Here's a look at what you should know about outsourcing your software development to partners in Venezuela, Bolivia and Uruguay.
Software Development in Venezuela
At just over 1,600 miles by air from Miami, Caracas – Venezuela's capital – is closer than tech centers Seattle and San Francisco and a fraction of the price for labor. Rich in cultural diversity, Venezuela is no stranger to the global stage and one of the most urbanized countries in Latin America, with 89% of its population living in urban areas. As a founding member of OPEC, the country's economy has often fluctuated with global oil prices; however, given its recent recession – and the global drop in oil prices – Venezuela will need to diversify its economy as it stabilizes for the future.
So if Venezuela is having problems, why should you consider it? Simply put, its current situation provides many opportunities to find great software development teams. The combination of a struggling economy that is weak against the U.S. dollar and a highly skilled software engineering workforce with low in-country prospects makes outsourcing work an attractive opportunity to Venezuelans. Furthermore, while outsiders might have negative perceptions of life in Venezuela, locals have a "business as usual" approach, and they still go to work and get the job done.
If you're a budget-minded independent software developer who isn't overly risk averse, then Venezuela could be the right choice for you.
Software Development in Bolivia
Moving a little further down the South American continent, Bolivia is an undiscovered gem for those looking for quality programmers at a low cost. With a small population of nearly 11 million people, Bolivia is off the beaten path. A country known for is rich natural resources and high biodiversity – it contains 40% of all animal and plant life in the world – Bolivia has the second largest natural gas reserves of all South American countries.
With the bulk of its economy concentrated on the export of Bolivia's natural resources, the 9,000 or so computer engineering students graduating from local universities are left to take jobs at software development firms focused on outsourcing their capabilities. Focusing on Microsoft .NET and Java development, software testing and quality assurance, these companies have a well-educated workforce that is very good at programming.
If cost isn't your primary criteria for choosing a software development partner, or you want a more traditional outsourcing destination, then Bolivia might not be right for you. However, if you need developers who have excellent workday overlap with the U.S. and are professional, well-educated and have excellent English language skills, give Bolivia a look.
Software Development in Uruguay
Nestled between the larger countries of Argentina and Brazil, Uruguay is one of the most advanced and affluent countries in Latin America. Initially a country focused on exporting meat and wool, Uruguay's diverse export portfolio has expanded to include software. Its workforce is well-educated and supported by a government committed to growing a strong IT outsourcing industry.
Due to its strong and diverse economy, Uruguay might not present the same kinds of cost savings as other Latin American countries. However Uruguayan engineers have first-class experience with standard web, desktop and mobile application technologies, including Microsoft .NET and Oracle. Furthermore, software developers in Uruguay are familiar with business practices and standards in the U.S. and read and write proficiently in English.
If you're comfortable spending a little more to find a software development partner in a country committed to becoming a high-technology leader, then Uruguay is for you.
Latin American universities have excellent IT programs and are continually graduating well-qualified programmers and engineers. While Latin America might not have the lowest hourly rates that you can find, it presents excellent opportunities for North American firms that want to utilize the workday overlap and practice agile and scrum methodologies for a lower total cost of engagement compared to global locations that are further away.
If you're overwhelmed thinking about scouring the globe for a software development partner, never fear. We've already done it. The team here at Accelerance has traveled the world seeking out the most qualified software developers from around the globe. Best of all, our knowledge is free to you! So contact us today to kick off your next software project!