The Accelerance team went to Warsaw, Krakow and Gliwice to meet top software development companies in Poland. Why not add a stop to Tatooine for some Jedi virtual reality? One of the companies we met is using gaming technology to develop virtual reality systems that train bus drivers new routes. Our team got an impressive demo while we were there.
Customers from across the U.S. will find iOS / Android mobile development, front-end developers skilled in Python, Ruby on Rails and Java, and plenty of backend database expertise. The companies we visited impressed us with their technical expertise in virtual reality, healthcare systems and ecommerce. We found strengths in banking, retail, ecommerce and impressive emerging technologies for the medical industry.
Like all Accelerance Certified Partners, the companies we visited in Poland place an emphasis on recruiting top talent and creating an internal development culture that attracts developers. One impressive software company in Warsaw builds their workforce with distributed teams and chooses to "go where the talent is". This means they create multiple offices rather than requiring everyone to work out of the same location.
Visiting Poland was the final step after 3 months of investigation
Each partner in the Accelerance Global Network is certified on more than 500 data points. The Accelerance research team has reviewed more than 8,000 software companies around the world and only 3% qualify for deeper certification. We're looking for the qualities you'd want in your software team, so we spend about 3 months reviewing:
Technical expertise

Industry verticals

Software processes

Human Resources practices

References
The final step in the Accelerance certification process is to travel for an onsite visit. During our visit, we collect video interviews with key leaders, tour facilities and meet the teams you'll be working with.
We Visit Like You'd Visit
We tell all our clients to take time to visit their software teams. So, we've gone in advance and to check out all the things you'll want to see when you head to Poland to meet your outsourcing company: 10th century castles, cobblestone streets and 16th century cathedrals… and maybe there was a vodka tasting involved when we wandered into a shop that offered "traditional Polish alkohol"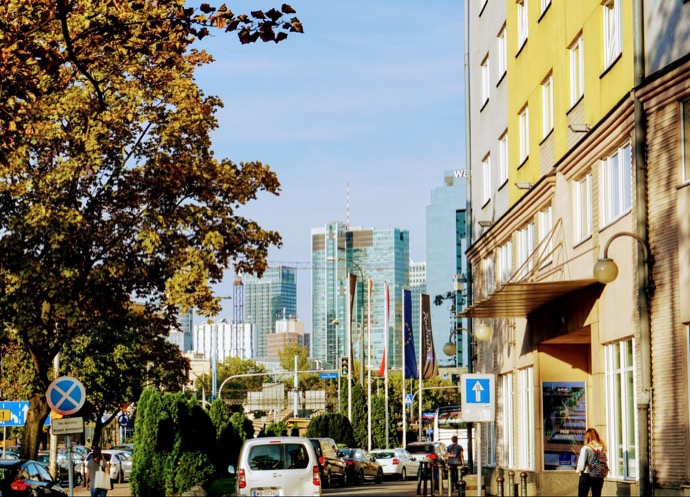 But don't let the historic art and grand architecture of Poland fool you into think Poland's not advanced. When it comes to custom software development, Poland is an outstanding, modern software outsourcing destination.