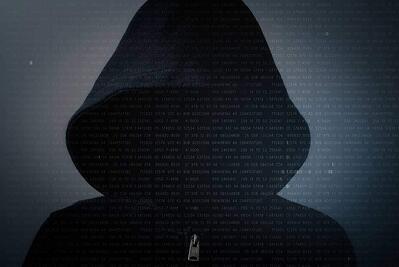 Should founders know how to code? My response to Steve Blank's recent blog post on the Forbes website is a resounding NO! Steve and I have disagreed on this for years.
There are many examples of entrepreneurs who launched a successful software startup without knowing how to code, probably more than those who did. You don't need to be a hackathon champion to start a company!
I was online checking my itinerary for an upcoming trip to certify three new software development companies in Armenia, Hungary and Romania when I received a link to Blank's blog post by email. I almost fell out of my chair when I read his assertion that "In a web/mobile startup coding is not an outsourced activity. It's an integral part of the company's DNA." All great in theory but simply wrong.
Poor Dave (the troubled entrepreneur described in Blank's post), he wants to start a company but first Steve Blank says he needs to learn how to code. Really? Should he learn both iOS and Android? Ruby on Rails or PHP for the web app? Amazon EC2, Heroku or Google App Engine? Who is going to do all that customer development stuff Blank also writes about while Dave learns to code?
Case in point, a new client called me yesterday. He has a terrific web app idea for the construction industry. He's an entrepreneur with a great business model and connections in his target market. He estimates thousands of new users will sign up for his new web app every week! Once it is developed…
But he's not a developer. Does he need to learn how to code and/or hire a technical co-founder to create his product and make coding part of the DNA of his company? Even the client says no. That's because he already knows enough of what the market needs to make an excellent start. And he knows how to collaborate daily with an outsourced team to get his product developed.
Back to unlucky Dave. I agree that he made a mistake by hiring contract developers, "who take weeks to make even a simple change." Freelancers can be notoriously unresponsive, especially when they are coding for multiple clients at the same time.
What Dave should have done was hire an outsourcing company that specializes in creating MVPs for its startup clients. In fact, the partner in Armenia I will visit, and others already certified in Argentina, Belarus, Ukraine, Vietnam and Venezuela, all have extensive experience in creating MVPs, sometimes on a fixed-bid basis. They use Agile methods, have daily standups and quickly iterate. Dave doesn't need to code, but he does need be the Product Owner, or have someone on his team in that role.
Steve Blank ignores the fact that there are technically excellent service providers with the ability to use modern tools like online video to communicate effectively and even teach the entrepreneur what he/she needs to know. He assumes you can never hire a good company that will collaborate with you to quickly implement your idea. That's not true. Real outsourcing is hiring a company that uses best practices and will do a better job at software development than you can, even if you can hire developers locally.
Dave needs to be talking to someone who is flying around the world to discover great software development teams and not a guy stuck in traffic on I-5 on the way back from San Diego! Accelerance certified partners love to collaborate with entrepreneurs like Dave and implement their idea. How about using one to implement yours?