Accelerance team members often travel the globe to certify Accelerance Global Network members. We travel with a specific mission- discovering high value software development resources around the world. Most recently our travel team visited Mexico to explore the talented software engineers in Latin America.
Mexico is a top choice in Latin America for your software development outsourcing needs. You'll find great software talent, plenty of emerging technologies and affordable rates that lower your labor costs.
Mexico is home to many of our Certified Partners, but recently we accepted three new Mexican software development firms. During this visit, our Certified Partners toured our team around their facilities, shared their company's vision and how their experienced technical team members, professional development programs and involvement in the community impact the Mexican landscape. The teams were nothing short of exceptional and impressive-- we are extremely excited to collaborate with them.
Software Development in Mexico
Mexico boasts a young educated workforce that is experienced in web development, mobile development, blockchain, IOT, and analytics. Additionally, Mexico's cloud computing usage jumped from 25% in 2013 to 84% in 2016, and is still climbing. This is important to U.S. companies who are looking at Mexico for software development outsourcing, Reliable phones, internet, and power are essential for outsourced software development companies.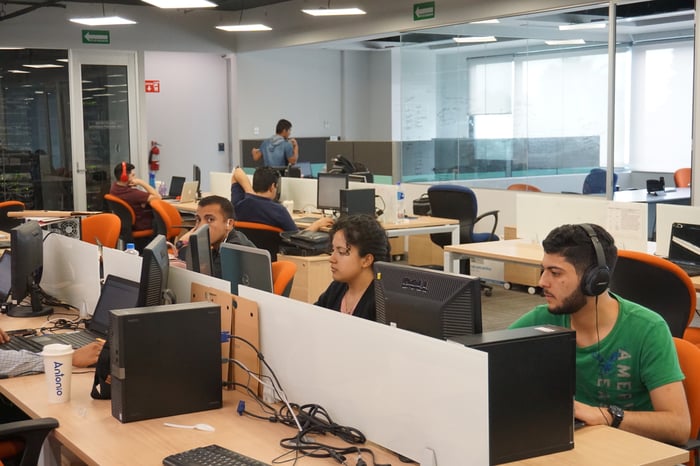 Mexico is full of highly-experienced and educated software developers that offer cost-effective rates. Mexico graduates more software engineers than the US yearly. This class of college-educated technologists, like the rest of Mexico, has a strong cultural affinity and history with the US.
---
Download Latin America Region Guide
---
In March of 2018, Mexico became the first country in Latin America to enact fintech regulations. By leading LATAM in regulation reform, Mexico is unleashing the potential of blockchain technologies to address traditional banking model issues like political transparency and financial inclusion.
Mexico is far more than just an option for outsourcing your software development, it's also a perfect destination for travel and vacation. On our trip we were able to enjoy bustling cities, a gorgeous natural landscape and intricate architecture dating back to 1745.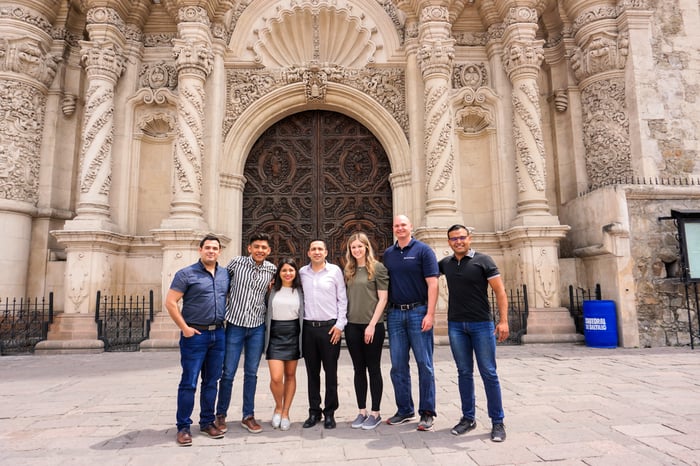 Our Certified Partners took a walk around Saltillo after lunch to show us Catedral de Saltillo, one of the architectural jewels of the state of Coahuila. It is the tallest cathedral in the north of Mexico, and one of the highest in the country.
While original architecture is fairly common in Mexico, it is not just a country of the past. There is rapid growth, development and even expansion into addressing renewable energy needs.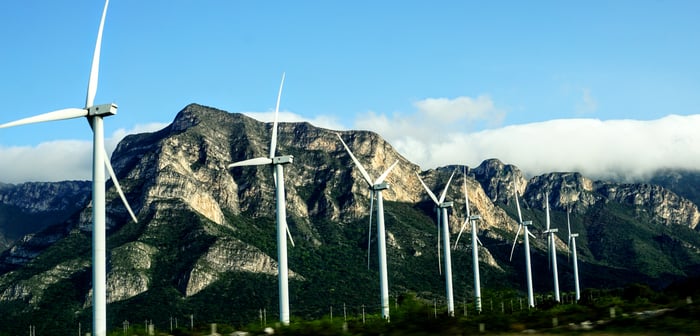 There are 50 Wind Farms around Mexico as of 2018, we were able to see these as we drove from Saltillo to Monterrey.
Don't think that we forgot to sample the local food-- how could we? Mexico is known for its flavorful and hot cuisine… sometimes too hot as some of our team members quickly learned! We indulged in a variety of food, including coyotas, enchiladas, Mexican hotdogs, tacos, tacos and more tacos! We might have even sampled the tequila...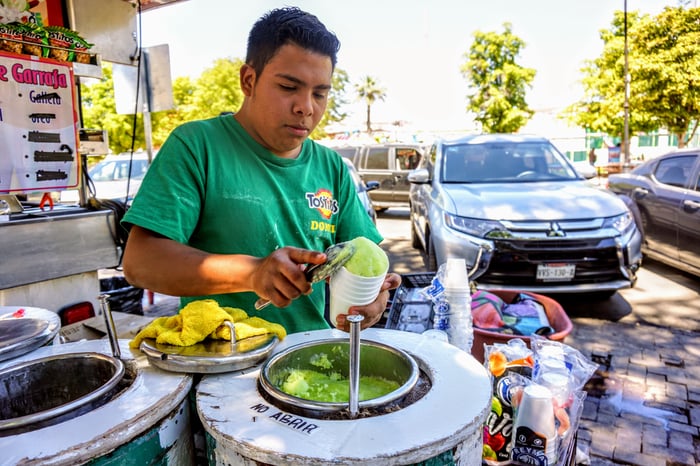 Essentially a Mexican snow cone, these sweet treat vendors line the streets in Hermosillo, Mexico. We recommend the lime, absolutely delicious!
While some companies are hesitant about outsourcing to Mexico because of the violence reported by U.S. media, we found Mexico to be a peaceful and welcoming country. While you need to be aware of the potential for violence when traveling through Mexico, what's reported in the media only affects certain factions of the country. The majority of Mexican citizens report a decrease in violence and an increase in the overall safety of the country.
---
Read More About Outsourcing to Mexico
---
Outsource with Confidence with Accelerance
Accelerance is a U.S.-based consulting firm that helps technology leaders create effective strategies for global software outsourcing through better planning, partner selection and ongoing management. Unlike do-it-yourself outsourcing which can be hit-or-miss, Accelerance delivers a proven methodology for outsourcing that identifies and manages risk and optimizes results so that clients gain all the benefits of high performance global partnerships.
Locating and vetting software companies around the world is what we do. The Accelerance research team has investigated the very best companies in Mexico and we've identified the top vendors in Mexico that meet over 500 outsourcing readiness criteria.