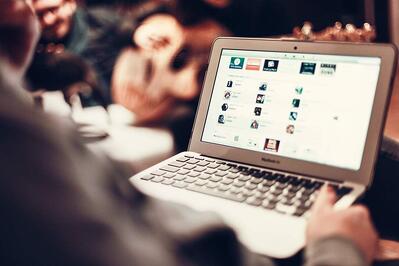 There's more to the software testing process than just setting up the automations or running it manually yourself. User feedback is also vital in the testing cycle.
You always want to focus on the user experience, but sometimes it can be hard to see the forest for the trees when you're neck deep into the software. Just take a step back from the application and remember what the user experience is supposed to be like as you start the testing process.
Pitfalls Associated with UI/UX Testing
As developers, we want to deliver a GUI that's consistent and supports the user, but of course this is often easier said than done. We don't always know what the users want, and so instead we focus on what we think they should want. However, if you fall into that trap and your users find it too difficult to adapt, then they'll abandon your program.
Communicating with Your Users
While it certainly isn't an easy process, getting feedback from your users during testing goes a long way towards ensuring that each iteration gets closer and closer to the ideal GUI. Find out who your users are and what they want from your UI. This information will steer you towards delivering a UI that does exactly what the user needs it to do. It has to work for your specific users, not only the world in general.
Visualizing the GUI
Graphic designers depend on mockups and wireframes to get their ideas across to clients, and it's no different when developing a GUI. The user interface is visual, so why would you depend on words to explain it? Users need to see what you're imagining before they can tell you whether it meets their expectations. Telling them will only get them halfway there.
Providing users with visual documentation to comment on during the development process can also help you better communicate what you're trying to accomplish in a UI. While the code is important, many users couldn't care less what's on the inside. Instead, mock up wireframes on what the UI is supposed to look like and how it works, and then ask for feedback.
It's All About the Users
Even if the software "works" as far as the code is concerned, it's really the user's experience that determines whether your application is successful. Keeping the UX in mind throughout development can be difficult, which is why user feedback in the testing process is so important. As long as you don't forget for whom you're creating this software, the resulting GUI will deliver the functionality that your users want and need.
To learn more about UI/UX Testing, or to discover how an Accelerance Partner can assist you with your IT or software development requirements, please contact us today at 877-992-2235 x 100, or by email at info @ accelerance.com.