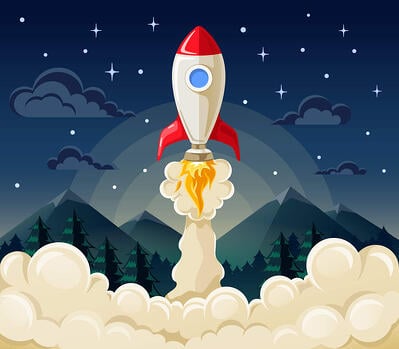 As a startup whose increasingly trying to put themselves on the map and build their team, it can become clear that finding the right team doesn't necessarily have to come from hiring internally.
Outsourcing is widely accepted by startups as a way to get the technical skills that they need to successfully develop their software while also staying within budget. It's becoming even clearer that using an advisor is essential to finding the right talent, securing intellectual property and ensuring proper communication.
Companies that try to find their own outsourced teams often find unreliable workers or programmers who simply don't have the right skills.
Here are some reasons why working with an outsourced advisor will help you find the right programmers and developers for your startup.
Advisor Will Connect You With Qualified & Certified Development Teams
Perhaps one of the most important reasons to work with an advisor that specializes in connecting you with top-notch outsourced programmers is the amount of work and research time you'll save. All companies that you're looking to work with have been assessed and visited multiple times to certify a company's ability to deliver quality product and code to your software company.
For companies that don't work with someone that specializes in finding outsourced work, they all too often find they don't have the time to personally visit worksites and double-check service providers. An outsourcing advisor like Accelerance can do the work for you, as demonstrated by our past work vetting a wide range of software development companies around the world. One such company has its offices in Argentina and Peru, and successfully earned certification as one of our partners, serving as an example of the kind of background work we do for you.
We traveled to the site, performing a rigorous review process that evaluated the skill sets and capabilities of the company. The company was determined to deliver quality software development, in-depth quality assurance and quick turnaround. We also performed interviews with key figures, including the CEO and director of software development, reviewing their approach and management styles to see if it would fit the needs of our clients. The benefit to you is a quick recommendation to the best outsourced software developers available on the market that fit your needs.
An Advisor Will Eliminate the Risks of Outsourcing
Of course, outsourcing software development doesn't come without its risks. There are plenty of startups that don't have experienced programmers or the expertise to complete projects on time and according to specifications. There is no doubt that communicating with outsourced developers can also be a problem, both due to language barriers and time zone differences. In addition, there are many security concerns that arise when a company is working with programmers from another country.
Working with an advisor can help you minimize these risks, choose what kind of model of outsourcing software development best suits your business, and save you significant money over the long-term. Working with an advisor allows you to find outsourcing companies you can trust with your development strategy and product, as well as software developers that have effective communication skills across borders.
An advisor can also help find companies closer to your own time zone if you feel more comfortable with that arrangement. At the same time, developers and engineers who work in different time zones also know how to keep operations flowing smoothly over a 24-hour development cycle. Usually, video interfacing, frequent e-mail correspondence and effective delineation of tasks helps reduce communication difficulties. Finding the right developers and engineers can be difficult, but an advisory company like Accelerance knows which companies are the best to work with.
As the global software market continues to develop, utilizing offshore talent is becoming essential to the success of many startups. An advisor who specializes and partners with talented developers and engineers from across the globe, can help find you the most cost effective talent, advise you on individual projects, and work with your requirements and concerns to deliver the product you need on time and within budget.