Accelerance Certified Partner Information
Company Founded: 2008
Accelerance Partner Since: 2013
Location: Minsk, Belarus
Point of Focus: Custom Software Development, Java Platform (Java EE, Spring Framework, Google AppEngine), Erlang, Integration Open-Source Solutions (LifeRay, Magnolia CMS, Alfresco), Rapid Software Development, IoT, Business Intelligence, Artificial Intelligence, Machine Learning, Mobile Software Development (Android, iOS), PHP, .Net, node.JS, Frontend Development (ReactJS, Angular.js), and Data Science
Case Study: Eastern Europe Dating App
Business Challenge
Wamba is the biggest dating portal in Eastern Europe with over 23 million personal profiles to date. The provided solution was to lure existing users into trying a new company service as well as to increase server traffic by attracting new users.
Technologies
Android and iOS, Core Motion Framework, Gamekit, Core Graphics, iAd, and Admob
Solution
Developed from scratch by our Partner, the customized design and sophisticated backend architecture increased the product value. Additional social features were integrated to all Wamba functionalities while user registration via social networks increased the product awareness.

Accelerance Certified Partner Information
Company Founded: 2013
Accelerance Partner Since: 2018
Location: San Salvador, El Salvador
Point of Focus: Staff Augmentation, Nearshore Software Development, Mobile Development, App Development, Android Development, iOS Development, Web Development, Web and Server Development, Project Management, Web Design, UX/UI Development, Facial Recognition
Case Study: Dating Application
Business Challenge
Introducing a new way of connecting in the already popular world of dating apps. Educate how this approach represented a safer and meaningful interaction. Making the experience of the app as easy as introducing two friends.
Technologies
iOS platform
Solution
The Accelerance Partner took a very design-first approach creating multiple flow charts and prototypes even before these were coded. Allowing their customer to test the vision with a group of beta testers and validate assumptions faster. Our Partner then integrated the application with best in class chat solutions and phone number verification to be cost-effective towards our client's budget.

Accelerance Certified Partner Information
Company Founded: 2013
Accelerance Partner Since: 2018
Location: Zagreb, Croatia
Point of Focus: iOS, Android, php, Java, JavaScript, RoR, .Net, HTML/CSS, QA Services, and UX/UI Development
Case Study: Mayze, German Dating App
Business Challenge
Mayze, based out of Germany is Premium dating app focused on connecting people locally and allowing them to build their profiles and interact via integrated chat platform.
Technologies
iOS, swift, and Xcode
Solution
Accelerance Partner created custom mobile application for premium dating startup with 2 senior iOS developers and 1 project manager.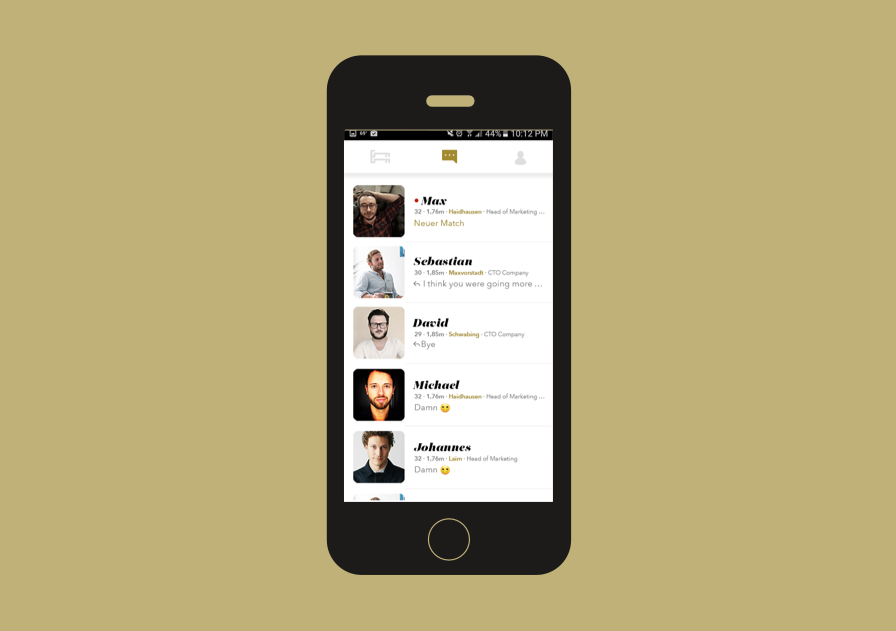 Case Study:
The NTDT'18 Conference in Dubrovnik
Business Challenge
A Tinder like matchmaking app for conferences and events.
Technologies
Ruby, Java, Xcode
Solution
Accelerance Partner created a mobile app that simplifies the whole conference experience for attendees in 5 categories.
Matchmaking - arrange meetings in advance.
Program - a full overview of lectures and events with expanded info via click.
Logistics - everything you need to know from arrival up to your departure.
Notifications - "push-up" key info in real time.
Attendee Browsing - swipe to meet fellow delegates and create favorites.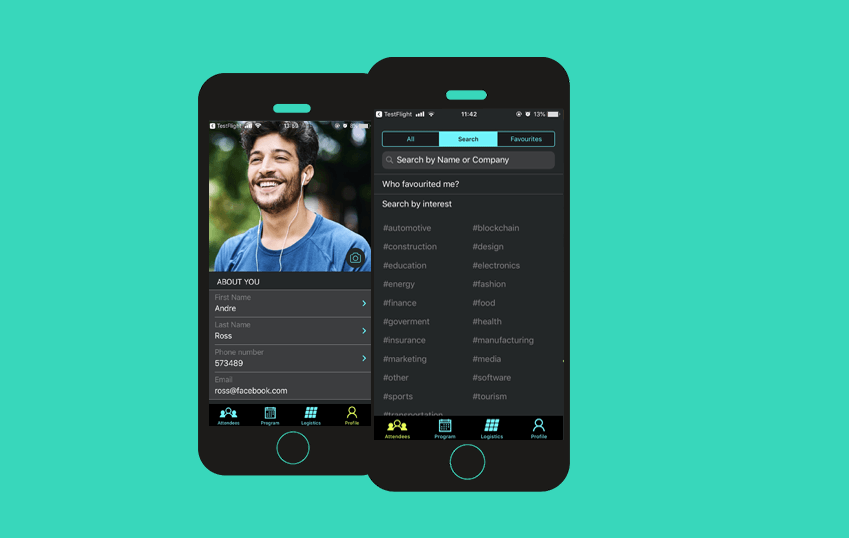 Case Study:

The Talent Spot
Business Challenge
The Talent Spot, based out of the UK needed a partner who could guide them to promote The Talent Spot brand and products.
Technologies
HTML5, CSS3, JavaScript, MySQL, AngularJS, php, Jave, iOS swift, Android, Xcode
Solution
Accelerance's partner created a Cross-platform solution for automatic matching of employers with the candidates based on the job skill requirements and profile descriptions. They leveraged a team of 9 Front and backend web developers along with their mobile and design team.