We recognize the impact and uncertainty COVID-19 is creating in our communities, and our hearts go out to all who are affected. Our number one priority at Accelerance is the health and safety of our professionals, our global partners, our clients, and families. We also want to provide assurance that business continuity in turbulent times is being addressed and acted upon. We're monitoring developments and taking steps:
"Working remotely" is a mindset of Accelerance and our globally-distributed software engineering partners. It's not a "contingency plan."

We maintain a distributed-team consulting structure throughout the US and Australia. We help clients to select, change or diversify software engineering partners around the world quickly. And we align and onboard your partner team for flexibility and long-term success. This provides our clients with important risk-diversification and business continuity benefits.

Deep relationships.

During unstable times, proactive, two-way communication is critical, along with creative solutions. We will be reaching out to you. If we need to make adjustments, due to workplace requirements or limitations, we're committed to doing everything we can to make sure your needs are met.

Conferences and events.

We're cancelling or rescheduling some Accelerance events and have discouraged attendance at external gatherings with more than 50 people through April.

Constant monitoring. We're closely monitoring reports from the World Health Organization; Centers for Disease Control and Prevention; and federal, state, and local agencies to align our guidelines with health authority recommendations. We're also monitoring IRS and SEC guidelines to be aware of shifting deadlines or other requirements that might impact our clients.
Our focus, dedication, and support are unwavering as we navigate these unique times. We hope you and your loved ones remain safe and healthy. Please reach out to your Accelerance contacts if you have any questions or if there's anything we can do to help.
Sincerely,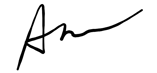 Andy Hilliard
CEO
Accelerance