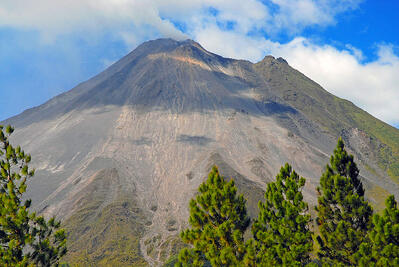 When it comes to work/life balance, Costa Rica gets it right. In this beautiful and peaceful country, a "work hard and play hard" approach to life is the perfect mix. If you're heading over on a business trip, most American cities have direct flights to the capital San José – and jet lag isn't an issue, because Costa Rica operates on Central Standard Time (just an hour ahead of Los Angeles). So you can leave home on Wednesday morning, arrive in time to meet up for dinner that night, get down to business through Thursday and Friday, then spend the weekend at the beach or playing golf until you fly home on Sunday afternoon.
I've been coming to Costa Rica since the late 1980s and founded a software services company here in 2003; within five years, it had grown to nearly 300 engineers. One of the original nearshore outsourcing destinations for the US, Costa Rica still dominates the global call-center industry. The workforce is highly educated and many locals speak English as a second language, with a "clean" accent that's easy to understand.
Known as the Switzerland of Latin America, Costa Rica has had no standing army since 1948, and is a safe anchor in a region often troubled by instability and unrest. It's also one of the world's highest recipients of aid per capita from the US, and education exchanges between the two countries are common. In 2018, Texas Tech University opened a branch campus in San José.
Bordered by Nicaragua to the north and Panama to the south, Costa Rica is on the Central American isthmus, a narrow strip of land hemmed in by the Pacific Ocean and the Carribean Sea. Right in the middle is San José, a city of some two million people and the country's commercial center. Most of Accelerance's software development partners are less than a 45-minute drive from the airport; generally Uber and Lyft are the easiest ways to get around.
On my most recent trip, I joined a client from Phoenix, Arizona on a launch and relationship-building exercise with a local software engineering team, helping them get to know each other, align their goals and work out processes around collaboration.
Once you've ticked off your business goals, make some time to get out of the city. With 800 miles of coastline, Costa Rica is famous for deep-sea fishing and world-class Pacific surf breaks (from San José, it's only a couple of hours to either coast).
A pioneer of eco-tourism, Costa Rica generates about 99% of its energy from renewable sources and is home to 5% of the world's biodiversity. A quarter of the country is covered in rainforest, from mountainous cloud forest to tropical "dry" forest in Guanacaste province in the north, where there's much less rain.
To the south, big cats (including jaguars and pumas), sloths, anteaters, poison dart frogs and all four species of Costa Rican monkeys can be found in Corcovado National Park, on Osa Peninsula. And when you're done with hiking or surfing or a round of golf, there's no better place to soak your muscles than in one of Costa Rica's famous volcanic hot springs.
Outsource with Confidence with Accelerance
Accelerance travels the world to simplify your search for the best offshore companies – and we're impressed with what Costa Rica has to offer. If you're interested in outsourcing your software development, contact Accelerance to find out more.
For the latest analysis on outsourcing opportunities throughout Latin America, check out our 2020 regional guide.