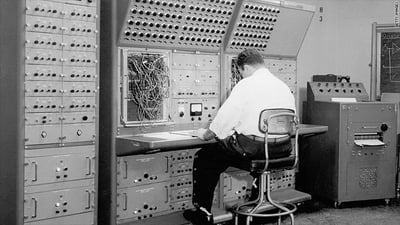 If you are seriously considering outsourcing some of your software development but are concerned about the risks involved, you are not alone.
When you consider outsourcing it is important both to identify its benefits and to understand its challenges so that you can avoid some of the obvious (and not so obvious) mistakes people make.
There are a lot of good reasons to outsource software development, including:
Reducing costs

Speed to market

Conserving capital

Resource flexibility

Accessing expertise you do not have in-house
To capture these benefits, you need to make sure you hire the right team, integrate them into your processes, learn to manage across time zones and cultures and ensure that communication is clear and accurate. Researching potential outsourcing partners is just the start (We have some good advice about this here: researching software development partners); you need to have a clearly mapped out process from the beginning of the engagement until the project completion.
In our work helping clients outsource 1,000s of projects over the last 15 years, we have identified the 7 most common mistakes that companies make when outsourcing and identified clear strategies about how to avoid them. In our 30 minute webinar, Accelerance's president, Andy Hillard, walked through each mistake, discussed how to avoid them and to ensure that your outsourcing effort is a success.
Sign up here to watch the webinar.