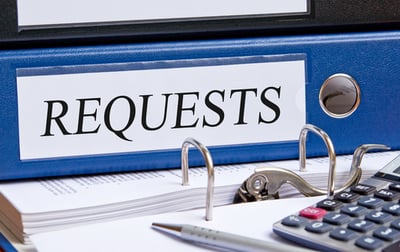 Not all Requests for Proposal (RFPs) are created alike. Some RFPs are highly detailed, while some are broad overviews of what is needed. Sometimes, even after a Q&A session with the client not all questions are answered and the scope of the project remains somewhat up-in-the-air.
To combat that problem and add some clarity to the project in question, India Partner #10 relies on the agile software development. "If something is not clear," said Thavasi Manikandan, PMP, "then we put out our assumptions very clearly. If something is not expected, then we can address it."
The agile software development process really benefits companies and ensures the end result best meets their expectations. "We don't like fixed bids with RFPs," Manikandan continued. "If we are asked for recommendations, we suggest the agile process – we preach agile – because [our potential client] will get better value for their money. If something is wrong 12 months, 6 months, 2 weeks after implementation, they can change it. We let them accept, adapt, and we'll be responsive."
Along with their reliance on the agile process, this Indian partner distinguishes its approach to RFPs by going the extra mile to offer multiple technical solutions for each project. Each solution goes through several rounds of peer reviews by other architects to arrive the perfect solution for the client. Manikandan explains:
"During the pre-sales process, we form a team with a project manager to take care of plans, estimates, and schedule. We have a technical architect plus a small team to decide on technical solutions.
"Generally we go with multiple teams to give multiple suggestions – so we'll have a Microsoft team put together a solution, a Java team put together another solution if it's for an application and when the client isn't specific about technology. If it is very well specified, we don't give alternate solutions – though we'll also provide an open source solution and point out the cost benefits [of using open-source] to the client."
To learn more about Agile Software Development, or to discover how Accelerance's India Partner #10 can assist you with your software development requirements, please contact us today at 877-992-2235 x 100 or by email at info @ accelerance.com.