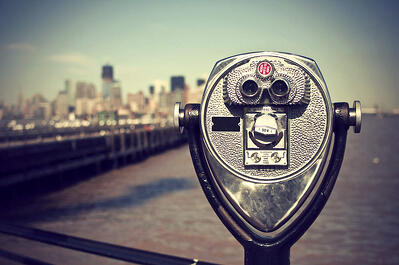 Hiring the right developers for your software or web development business is essential to the health of your company.
There are a variety of factors that need to be taken into consideration that often makes the process seem complex and daunting, especially in terms of where to recruit, how to keep down salary costs, and how to select the real talent from a large pool of programmers.
Here are some tips to help you find the right software development team to transform your company for the better.
Questions to Ask Yourself
Finding the right development team can feel like looking for a needle in the haystack. You need to determine your timeframe and budget, what programming languages you need, whether you want to outsource, what developers work best with your company culture, and what kind of market you're looking to sell to. When searching for a development team, you need to ensure that the team doesn't have weak members that can add to your overall costs without adding value.
Technical Skills
Often, the most important thing you'll be concerned about with a new development team is knowing if they have the right technical abilities. You should screen developers with challenging mind games or programming problems to determine their basic abilities, but also ask to see past work accomplishments for a full assessment. You should also draw up a list of the skills you need and make sure that members of that development team matches your criteria. Also, be sure to check references with past clients to make sure you're getting a team that can deliver the programming skills you need.
Communication Skills
It's not just about amazing technical ability, but you also need to ensure that your new development team can work with your business and the programmers you might already have. Often, that means performing an in-depth interview process and even a pilot project, especially if you're hiring a whole new team to work with. Communication skills become especially important when relying on outsourced developers, as time zone differences and language can be a challenge.
Hiring an Advisor
Software companies increasingly turn to outside advisors to help them identify teams that work well for their company and deliver cost benefits. This is especially true in the case of outsourcing, where many North American companies simply don't have the time or know-how to successfully identify a software development team that provides the right technical and communication skills. An advisor can help screen developers, draw on a vast amount of talent for you to choose from, and ensure you find a development team that meets your budget considerations.
As software companies race to secure the best software development team for their business, it's important to know how to stay ahead of the competition.