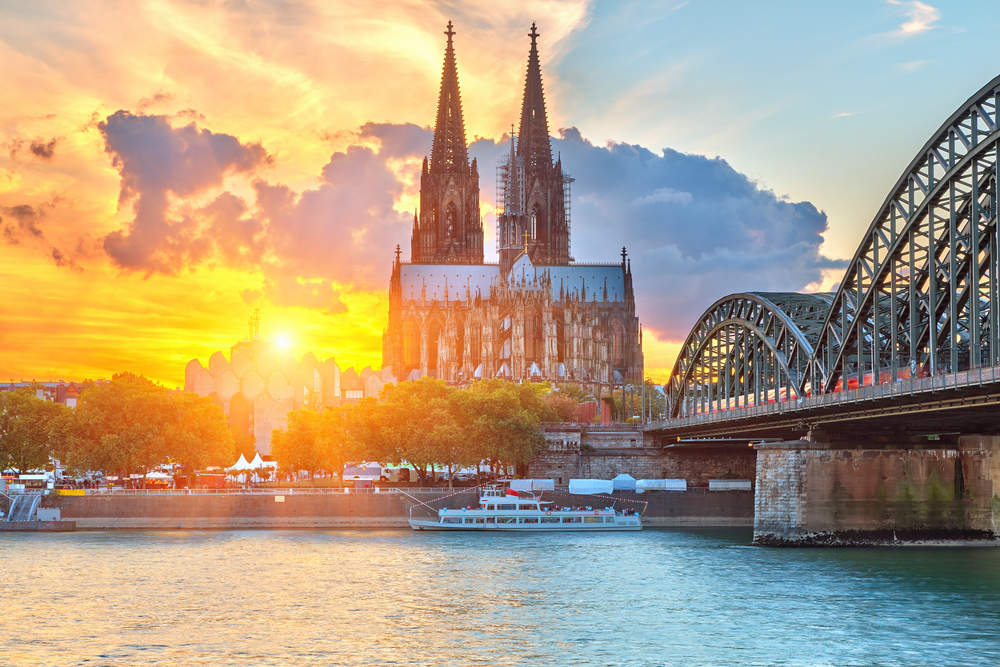 The overall impression is that Eastern Europe is a refreshing outsourcing destination. Culturally, the countries there are similar to North America, and except for the varied languages, those who travel there find the direct communication style familiar.
While each country and various cities do have their differences, you can embrace those differences by leaving behind cultural assumptions. You can learn about the history and current events of each country, which will increase your understanding of each unique culture, thereby building a rapport with outsourced programming teams.
The technical talent pool in Eastern Europe is impressive. From Copernicus, born in the Kingdom of Poland, to the nuclear scientists of the Soviet Union, Eastern Europe has a deep knowledge of science and technology. Today Eastern Europeans always place well in worldwide IT problem-solving contests, including the IBM sponsored ACM-ICPC contest, in which St. Petersburg and Warsaw won the global university team title in 2003 and 2004 respectively. And Armenia has a propensity for producing chess champions.
Meanwhile there seems to be a great deal of respect for American innovation and the employment of technical skills. Many Eastern Europeans feel that their skills and knowledge are best used in the western world, and rather than immigrate to the United States, they make use of their talents by contributing to the outsourcing industry.
Today the potential of Eastern Europe is no longer a secret. Some companies are diversifying, shifting primary resources from Asia to Eastern European countries. Some companies are setting up field engineering teams closer to their European customers. Others are just learning of the Eastern European talent pool and the availability of higher-end, innovation-oriented developers and resources. Companies who do opt to outsource to Eastern Europe are often surprised at how fast they can establish a relationship and bring a new team up to speed. Further, traveling through Western Europe to reach a destination in Eastern Europe is a fairly straightforward process.
Outsourcing in Eastern Europe will provide you with access to a well-educated workforce and experienced professionals. You will be following in the footsteps of many large companies that have found Eastern Europe to be an excellent location for technical resources and support of their business in the rest of Europe.
Software Outsourcing in Armenia
Armenia is nestled in the Caucasus mountain region, bordering Turkey and Georgia. Once a part of the Soviet Union, Armenia is now playing a role in the formation of the Eurasian Economic Union by joining the EurAsEC Customs Union. The Armenian economy has generally been industry based, but Intel Corporation's recent efforts to open a research center in Armenia hints at the expansion of the technology industry in that country. Progressively, Armenia has been emerging as an outsourcing location.
Armenia is important strategically to the United States because of its location in the Caucasus-Caspian Region and in close proximity to the Middle East (Armenians, however, are quick to point out that they are Eastern European citizens). As such the U.S. government and various other groups are encouraging trade with Armenia. Such a relationship is certainly feasible, given the strong Armenian communities in the United States that have preserved ties to their country. The Armenian education system is very good, and English skills are very high.
Software Outsourcing in Belarus
Tucked away just north of Ukraine is the country of Belarus. Like Ukraine, Belarus was formerly part of the Soviet Union. In fact, it used to be the manufacturing center for most of the computers and computer components in the former USSR. Belarus is one of the most technologically advanced countries in Eastern Europe, with approximately 2,000 highly-qualified IT programmers and engineers graduating from the country's technical universities each year. The competitive advantages of Belarus make it an attractive outsourcing area.
The main advantage of outsourcing to Belarus is the existence there of a strong software outsourcing industry and a great educational system. However, a major issue is the country's political image. President Lukashenko – an authoritarian-style ruler with intolerance for opposition – came to power in 1994, and, as citizens in Belarus prefer a strongly-run government, he has been reelected multiple times. Yet in spite of Lukashenko's governing style, the Belarusian government actively supports IT outsourcing and has created a high-tech park where offshore programming services can be offered with reduced taxes and minimal bureaucratic red tape.
Belarus has several large and well-established CMMI-certified IT outsourcing vendors employing more than a thousand people. Naturally, the focus of the large vendors is on big clients in the West. Other, smaller, vendors are also in Belarus and are very capable of delivering well-managed and effective programming teams. And as you build relationships with service providers in Belarus, it is worth mentioning that the drink of choice in their country is vodka, a spirit enjoyed as a shot, as opposed to sipping. It is customary to join in a toast at social events, to demonstrate comradeship.
Software Outsourcing in Romania
When you choose to outsource your software development project to Romania, you will benefit from competitive rates, IP protection and a well-educated workforce. Now a member of the European Union, Romania has a population of IT professionals that is one of the largest in Europe. Several Western companies, such as Alcatel, IBM, Oracle and Siemens, are creating R&D operations there. Wages are low and will take some time to catch up with the rest of the European Union, but otherwise, the business culture is very European.
The country of Romania is closely aligned with Western Europe. As such, a very high percentage of the Romanian workforce speaks English, French, German or Italian. Like the rest of Eastern Europe, Romania has very little time overlap with the United States, although the morning in the U.S. does overlap with the end of the workday in Romania. Outsourcing to Romania is very attractive for the rest of Europe, since Romania is only one hour ahead of Western Europe and two hours ahead of the UK.
Romania stresses that they are the only Latin country that is located within Eastern Europe. Due to their location, they've been able to establish themselves as the Eastern European country that's most culturally aligned with the United States. A major attraction to working in Romania is their participation in the EU and the stricter IP laws they adhere to.
To learn more about outsourcing to other countries in Eastern Europe, download our complete region guide here.