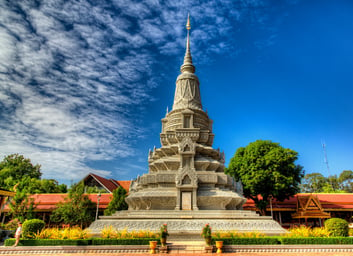 When considering a software development outsourcing partner, many companies' first thoughts are of India or China. It's true that outsourced IT and software development has played an important role in the economy of both countries, and both have a wealth of skills available for potential partners. However, many other countries in the region are starting to emerge as leaders in outsourced development, offering superior quality and cost benefits that are causing organizations to expand their partnership searches.
Asian outsourcing heavyweights India and China have seen significant price increases and surges in employee turnover in recent years in first-tier cities such as Mumbai, Bengaluru, Shanghai and Beijing. In addition to these pressures, competition for quality engineers has increased in both countries, leaving companies scrambling to fill jobs with qualified developers. As India and China are rapidly changing, becoming both more highly skilled and more expensive, companies are looking for outsourcing benefits from other dependable, more economical partners in the Southeast Asia region—particularly Vietnam and the Philippines.
---

Access the Globe with Accelerance.
Download the 2018 Guide to Software Outsourcing in Southeast Asia.

Download ebook
---

The Philippines
Although India has continued to hold the top spot in outsourcing locations for IT services, the Southeast Asia region has been making considerable headway. While countries like Singapore, Malaysia and Indonesia have all established themselves as manufacturing locations, the Philippines has steadily been gaining the most ground for software outsourcing.
"IT is one of the most dynamic and fastest growing sectors in the Philippines

, with many companies specializing in web design, PHP, Python
In addition to the vast development skillset, a number of other factors has contributed to the Philippines' success as an offshore outsourcing provider. In 2015, the country was the world's second-fastest growing economy, so it is an ideal location from an economic perspective. There is also a solid affinity between the U.S. and the Philippines. They each have a similar regulatory environment favorable to growth and an alignment in governments.
The Philippines is also one of the largest English-speaking countries in the world. The official languages are Filipino (Tagalog) and English. Its workforce is intimately familiar with American culture, as the mark of a 40-year American colonization (which ended in 1946) is still very apparent today. The country is recognized by many analysts as the most westernized of the Asian markets, having been ranked number one globally in terms of quality of English and Western cultural similarities, according to a recent study. With cultural fit between outsourcing partners a key consideration for success, knowing there is a high compatibility between the two countries' work styles can dramatically impact the working relationship.
Vietnam
It's hardly a surprise that Vietnam is gaining popularity as an alternative to rising outsourcing costs in China and India, too. Even large tech companies like Samsung and Microsoft have invested in large operations in the country as well as several growing tech startups. In addition to the Philippines, Vietnam was also placed in the top tier of emerging markets, alongside China and India, in a 2015 Gartner report.
Many organizations are looking to Vietnam, particularly because of China's rising taxes on foreign enterprises in addition to trade tensions and perceived political risks. Vietnam, however, has implemented policies to promote the country as a prime outsourcing destination, with Ho Chi Minh City being the primary outsourcing location in the country today. Low attrition rates help keep wages low, whereas in India, in particular, climbing turnover numbers have increased the cost of offshore development.
English is the second most popular language in Vietnam, and the majority of the country's college graduates have a high proficiency in the language. Because of this, most IT workers in Vietnam are able to effectively communicate with U.S. companies when completing outsourcing projects. They offer skills in software development and other IT-related services such as Microsoft technologies, Java, MYSQL, PostgreSQL, front-end web development, cloud applications, mobile and web applications and software testing.
Both of these countries and several others in Southeast Asia are undergoing major transformations. The rise of tech businesses, along with an increase in opportunities, are driving a renewed entrepreneurial spirit. While it might still be the early days for the Philippines and Vietnam, there is a new generation of talent emerging due to school systems placing a strong focus on technology and computer science. That investment will soon pay off as the technology sectors in both countries continue to develop and more organizations see the appeal of outsourcing here.
Over the years, more and more companies around the world are turning to Southeast Asia for help. In order to remain competitive as the global offshore development market continues to grow, they must find ways to reduce costs while consistently maintaining high levels of work. Companies are hoping to maximize efficiencies by spreading their workloads across diverse locations, and many have already begun working with partners in the rising Southeast Asian countries of the Philippines and Vietnam.
Accelerance Partners in Southeast Asia
The ecosystem of Accelerance Certified Expert (ACE) partners includes companies from Southeast Asia that have been thoroughly screened and vetted. We've actually been working with partners in Southeast Asia for more than 15 years. These partners know what it takes to succeed on software development projects with North American organizations, including adhering to Accelerance's intellectual property protection best practices.
Read more about the benefits of outsourcing to Southeast Asia in our Southeast Asia Guide. Ready to find your next outsourcing partner? Contact us today.