The success or failure of your software outsourcing is predictable and manageable.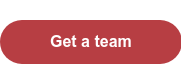 Learn how to:
Identify and avoid risks

Prepare internally for software outsourcing

Choose the perfect global partner

Manage your engagement for high performance results
Ideal for companies that:
Have struggled to outsource in the past and want to improve

Want to incorporate global software development as an ongoing strategy

Want to learn software outsourcing best practices

Need to mitigate risks while learning to develop or outsource software development
Professional guidance for every step of the software outsourcing lifecycle.


Tech and business leaders often struggle to outsource software successfully - not because of the skills and talents of the global partner - but because of internal factors that prevent success. Accelerance Coach is the most effective way to gain software outsourcing proficiency and achieve the outsourcing benefits you want. You'll learn from experienced outsourcing professionals how to:
Avoid 15 Potential Risk Indicators
Prepare your software before you engage an outsourced partner
Outsource your software for maximum results
Coach Program Components
Each component of Accelerance Coach helps your company gain proficiency in the software outsourcing lifecycle. Choose the entire program or the precise components you need for success.
Plan
2-3 business days - onsite or remote
How will your company mitigate risks for software development? What steps are necessary to maximize strengths, minimize weaknesses and improve software outsourcing results?
Plan is a 2-3 business day planning session with Accelerance advisors. We'll dive deep into your internal strengths and weaknesses in software outsourcing. You'll walk away with a tailored plan of action to address your major risk factors.
You'll receive assessment report documenting outsourcing

readiness and internal risks in three business areas:
Business

Management

Technology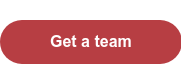 Discovery
2-3 weeks - onsite and/or remote
Is your software ready to outsource? Are all aspects of the specifications clearly defined and detailed enough to get an accurate cost estimate from an outsourcing provider?
Discovery is a 2-3 week process to gather and review project requirements and specifications you'll need to share with prospective outsourcing providers, determine appropriate technologies for executing your vision, and develop high-level plans.
You'll receive:
Prioritized requirements for a

minimum viable product

Software architecture plans

Recommended technology stack

Development methodology recommendations

Development resource requirements

Initial development phase timeline

Budget estimates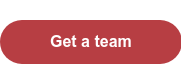 Connect
How do you find a global development partner that's perfect for your requirements?
Connect is our proven partner selection process that delivers the best global team for your software development. Our research team has reviewed more than 8,000 software
companies around the world. We travel to deeply assess top software companies across more than 200 criteria. When you work with a proven Accelerance Partner, you work with a team you can trust to deliver.
You'll receive:
Recommended shortlist from the Accelerance Global Network

Accelerance Partner scorecard

Accelerance Partner details

Interview preparation

Facilitated partner interviews

Interview response review

Partner selection assistance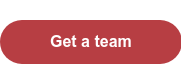 Align
2-3 business days
How will you effectively work and collaborate to ensure proper software development and alignment with one another?
Align is a 2-3 day facilitated workshop that brings you and you chosen partner together to learn what it takes to work seamlessly. Accelerance works with both companies to establish expectations, roles, development approach, communication and other best practices.
The result is a jointly created plan that includes:
Defined roles and responsibilities

Product Management process

Software development process

Meeting agenda templates

Coding and testing processes

Glossary of terms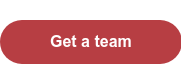 Embark
90 days of ramp-up
How do you begin your software outsourcing engagement and simultaneously implement internal changes needed to mitigate your outsourcing risks?
Embark is an 90 day partnership that builds momentum and accountability for the execution of your plan. Accelerance works with your team to execute your software outsourcing plan, start right and achieve early wins. You'll receive 90 days of weekly coaching calls to assess the current state of the your outsourcing engagement - specifically with respect to implementation of findings from Plan and Align and focusing on actionable items and high value processes.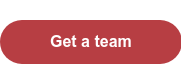 Advance
90 days of ongoing assessments
The race is on. You're out of the gates and heading in the right direction. How do you stay on target during an ongoing engagement?
Advance is an additional 90 day coaching package designed to continue the Embark process and help you maintain momentum and accountability throughout the life of your engagement.
You'll receive 90 days of weekly coaching calls to guide on-going management of your outsourced engagement, weekly identification of potential challenges before they have significant effects on the engagement. Keep your team focused on actionable items and continue high value processes.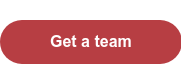 Optimize
Ongoing quarterly review
How will you identify issues before they become problems to achieve optimal outsourcing results?
FREE for every Accelerance client, Optimize is the most unique consulting service available to create success in software outsourcing partnerships. Each quarter your Accelerance account manager will review the status of your outsourced engagement(s) with both you and your software development partner(s) to improve the overall performance of both parties.
Based on survey feedback and conversations with each party, you'll receive an assessment of the overall health of your software outsourcing. Optimize helps your company recognize high-performance areas as well as potential risks to avoid.