Trusted by Leading Companies Achieve Digital Transformation Goals with our Expert SAP Service Partners
SAP enterprise software can enhance your workflows, operational capabilities, and productivity, but integrating these tools can be challenging without the right talent. With Accelerance's comprehensive network of trusted SAP service partners, we can help you achieve your digital transformation goals quickly and efficiently.

We connect you with certified SAP partners and consultants with the perfect combination of technical expertise, in-depth domain knowledge, and superior competencies who can implement SAP solutions in your organization.

Whether you are looking for strategy and deployment, maintenance and optimization, or consulting services, Accelerance can make sure that your SAP journey is a success.
Contact Us
Business Integration Solutions with SAP
SAP Enterprise Resource Planning (ERP) Suite
Whether you are adopting your first ERP or are migrating from an existing one to the cloud, SAP Enterprise Resource Planning (ERP) Suite is a comprehensive solution that covers all the functional areas that enable organizations to streamline their operations and improve their efficiency: Finance and Controlling (FICO), Material Management (MM), Sales and Distribution (SD), Production Planning (PP), Quality Management (QM), Plant Maintenance (PM), Human Capital Management (HCM), Project System (PS), Supply Chain Management (SCM), Warehouse Management (WM), and Treasury (TR).
SAP ERP for Small and Midsize Enterprises
SAP offers ERP solutions specifically designed for small and midsize enterprises. You can manage your entire operation with a single solution, including accounting, financials, purchasing, inventory, sales, customer relationships, reporting, and analytics. SAP Business One is tailored for small businesses, while SAP Business ByDesign is designed for midsize businesses.
SAP Supply Chain Management
SAP Supply Chain Management provides a comprehensive solution for mastering all supply chain processes, from planning and procurement to manufacturing and logistics. One of the key components of SAP's supply chain management solution is SAP Ariba, which offers a cloud-based procurement platform.
With SAP Ariba, you can streamline your procurement process, connect with suppliers, and manage contracts more effectively. SAP Ariba also provides tools for spending analysis, supplier management, and invoice management, helping optimize procurement operations.
By integrating SAP Ariba with other SAP supply chain management solutions, you can achieve end-to-end visibility and control over your supply chain processes, enabling you to make better decisions and improve overall performance.
SAP Human Capital Management
With SAP Human Capital Management (HCM), you can comprehensively manage all aspects of your organization's human resources. The solution covers the core HR processes such as payroll, personnel administration, and time management as well as talent management, workforce planning, and development. You can leverage the integration of SAP HCM with other SAP modules, particularly SAP SuccessFactors, to have a complete solution for managing your workforce seamlessly.

The synergy between these solutions will allow you to optimize your HR operations, improve employee engagement, and drive better business results. By utilizing SAP HCM fully, you can ensure that you have the right people in the right roles at the right time to achieve your strategic objectives.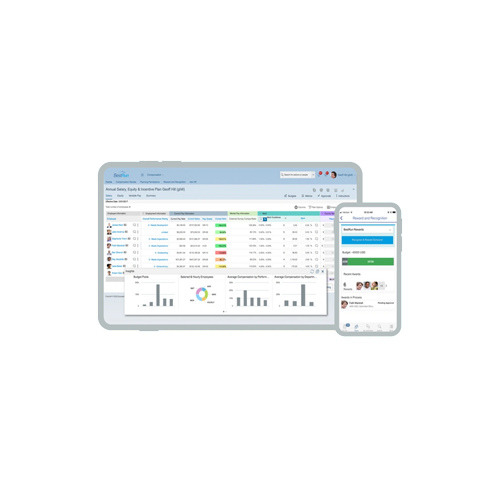 SAP Customer Relationship Management
With SAP Customer Relationship Management (CRM), you can manage all aspects of your customer relationships comprehensively. The solution covers sales, marketing, and customer service and lets you gain deep insights into customer behavior and preferences. By utilizing SAP CRM fully, you can create a customer-centric business that drives growth, profitability, and lasting relationships.
Frequently Asked Questions
SAP stands for Systems, Applications, and Products in Data Processing. With its fully integrated digital platform, SAP allows businesses to connect all aspects of their operations, from finance and logistics to human resources and customer service. It was founded in 1972 by five former IBM employees who aimed to develop standard software that could integrate business processes across various departments in a company. Today, SAP has more than 230 million cloud users, more than 100 solutions covering all business functions, and the largest cloud portfolio of any provider.
Do You Cover All Types of SAP Solutions?
Some of the different categories of digital solutions offered by SAP include Business Technology platforms, Customer Relationship Management (CRM) and Customer Experience systems, Digital Supply Chain software, ERP and Finance platforms, Experience Management applications, HR and People Engagement systems, Industry Solutions, Network and Spend Management platforms, and Small and Midsize Enterprises software. Our team of experts is equipped to handle your specific needs and can work with you to develop a customized solution that meets the unique needs of your business.
What are the benefits of using an SAP solution?
There are many benefits to using an SAP solution, including improved efficiency, streamlined processes, better data insights to guide decision-making, and increased collaboration across departments. By using an SAP solution, businesses can reduce manual processes, eliminate data silos, and gain a holistic view of their operations.
What does a SAP/ABAP developer do?
A SAP/ABAP developer is responsible for developing and maintaining custom software solutions within the SAP ecosystem using ABAP programming language. They work with business process owners to identify requirements and develop custom programs that meet those requirements. In-depth technical, as well as functional skills are required for this role:

Technical Skills:
Proficient in ABAP programming language including debugging, coding, and testing
Expertise in SAP development tools such as ABAP Workbench, Eclipse-based ABAP Development Tools (ADT), and Object-Oriented Programming (OOP) concepts
Knowledge of SAP modules such as Sales and Distribution (SD), Materials Management (MM), Finance and Controlling (FICO), and Production Planning (PP)
Experience in developing custom reports, interfaces, enhancements, and forms using ABAP programming language
Familiarity with SAP NetWeaver architecture, including Application Integration Framework (AIF), Business Workflow, and BAPI

Functional Skills:
Strong analytical and problem-solving skills to translate business requirements into technical solutions
Ability to identify and troubleshoot issues within the SAP system
Understanding of business processes, data models, and system integrations
Knowledge of the Software Development Lifecycle (SDLC) and experience in Agile methodologies
Excellent communication skills to collaborate with various teams including project managers, business analysts, and end-users
Tap Into the Best SAP Consulting Companies
Let our extensive network of certified SAP partners, solution consultants, and SAP programmers help accelerate your growth.
Let's Talk
Get Verified, Full-Project and Support Coverage Skills
Our expertly-vetted and certified team comprises the top 1% of global development talent, ensuring you receive the highest quality service possible. Plus, our partners are consistently accredited through SAP's elite competency framework, making it simple for customers to assess the skills, expertise, and maturity of their SAP practice.
Choose a partner at Accelerance for unparalleled software development solutions.
Technical SAP Expertise
The best SAP developers and consultants deeply understand the SAP ecosystem and its various modules, including SAP ABAP, SAP S/4 HANA, SAP ECC, and SAP Analytics Cloud, among others.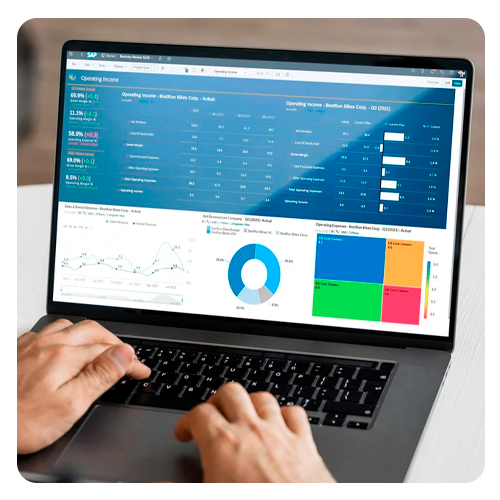 The best SAP developers and consultants deeply understand the SAP ecosystem and its various modules, including SAP ABAP, SAP S/4 HANA, SAP ECC, and SAP Analytics Cloud, among others.
ABAP (Advanced Business Application Programming)
ABAP 00
ABAP Workbench
ALE
ALV reporting
ASAP methodology
Business Connector
Business Server Pages
Business Workflow
Data Dictionary
Dialog Programming
EBP
EDI
IDOCS
Internet Application Server
LSMW
Menu Painter
Mercator Report Painter
Report writer
Repository Information System
SAP Script
Screen Painter
Smart forms
ABAP Programming & Runtime Environment
ABAP Workbench
Application Link Enabling
Authorization System Monitoring with CCMS Workload Alert Monitor
Basis Services/ Communication Interfaces
Business Management
Change and Transport System
Client Server Technology
Common Program Interface Communications
Computer Aided Test Tool
Computing Center Management System
Controls & Control Framework
Customizing
Database Interface, Database Platforms
Documentation & Translation Tools
Electronic Data Interchange
Fiori
Front End Services
Gateway
HANA
Middleware
Network Integration
Object Linking & Embedding
Operating System Platform
Ready to Run R/3
Remote Function Calls
SAPUI5
Security
Upgrade General
Business Intelligence (BI)
BI Platform
BI Suite—Business Explorer
Business Objects
Data Warehousing
Design Build
Development Technologies
Info Cube
ODS Structures
Cross Application Components (CA)
Application Link Enabling
SAP Business Workflow
Application Platform
Business Information Warehouse
Business Intelligence
Enterprise Portal
Exchange Infrastructure
Information Integration
Knowledge Management
Life Cycle Management
Master data Management
Mobile Engine
People Integration
Portal Content
Process Integration
Security
Solution Manager
Visual Composer
Web Application Server
Extended Support and Maintenance
Accelerance offers comprehensive services beyond implementation, including SAP training, administration, maintenance, and application management. Our team of experts is dedicated to providing timely and effective support to address any issues that may arise with your SAP system. With proactive monitoring, maintenance, reactive support, and troubleshooting, Accelerance ensures your system runs smoothly and efficiently.
Get In Touch
Connect with us and start outsourcing like a pro
Reach out for help finding and aligning with your ideal software outsourcing partner.
---
Chat with an expert today.
We've personally vetted more than 8,000 software development firms against 500+ criteria and certified only the top 1%.
Open Chat
Contact Accelerance
Submit the form below and a member of our team will be in touch within 24 hours.